Estimated read time: 3-4 minutes
This archived news story is available only for your personal, non-commercial use. Information in the story may be outdated or superseded by additional information. Reading or replaying the story in its archived form does not constitute a republication of the story.
With schools closed and social distancing the new normal, parents are scrambling to keep their children productively engaged and learning. That's not easy, because many schools are trying to facilitate remote education for the first time.
With 16 years of experience, Utah Online School can help you keep your child learning — and make sure they're ready for a new school year. Utah Online School high school has programs available this summer and fall courses for students of all ages. Each student at Utah Online School has teachers and/or mentors to provide guidance, support and help so students can be successful in the online setting.
Best of all, Utah Online School is accredited and available to all Utah students and most of its programs are free.
If you have K-12 students in your household, there are several reasons to consider enrollment in Utah Online School.
Summer and fall enrollment
2020 has been an interesting year so far — and it's only April! The nation has faced an unprecedented problem, with Coronavirus changing the way Americans work, live and learn. Last month, the Utah State Board of Education extended the two-week soft closure of public schools through May 1 in a continued effort to slow the spread of COVID-19. As a result, Utah students will miss a lot of valuable education time.
Enrollment is open now for summer and fall classes. This summer, Utah Online School high school has added .25 credit classes in core subjects like math, science and languages, giving students the opportunity to make up what they might have missed during this year's closure.
Summer school offers the chance for other students to get ahead so they can graduate early or just so they don't have to take a heavy class load in fall. Summer is also the perfect time for credit recovery, allowing high school students the chance to make up credits in areas where they are deficient so they can keep on track for graduation with their classes.
Expanded learning opportunities
Utah Online School gives students the chance to take a wide range of classes that might not be available at their regular school. For example, there are more than 20 different languages available for elementary students through Rosetta Stone Foundations. Newly added languages include Chinese and American Sign Language (ASL) for students grades 6-12 for high school credit.
Summer classes are available for grades 6-12 students for high school credits only.
Classes available for high school credit include subjects like guitar, wildlife biology, marine biology, weight training, astronomy, botany and many more. Drivers education and ACT prep courses are also available and free — saving parents a bundle compared to what they would pay for private instruction.
Summer enrollment is open now, so head over to Utah Online School to see available options.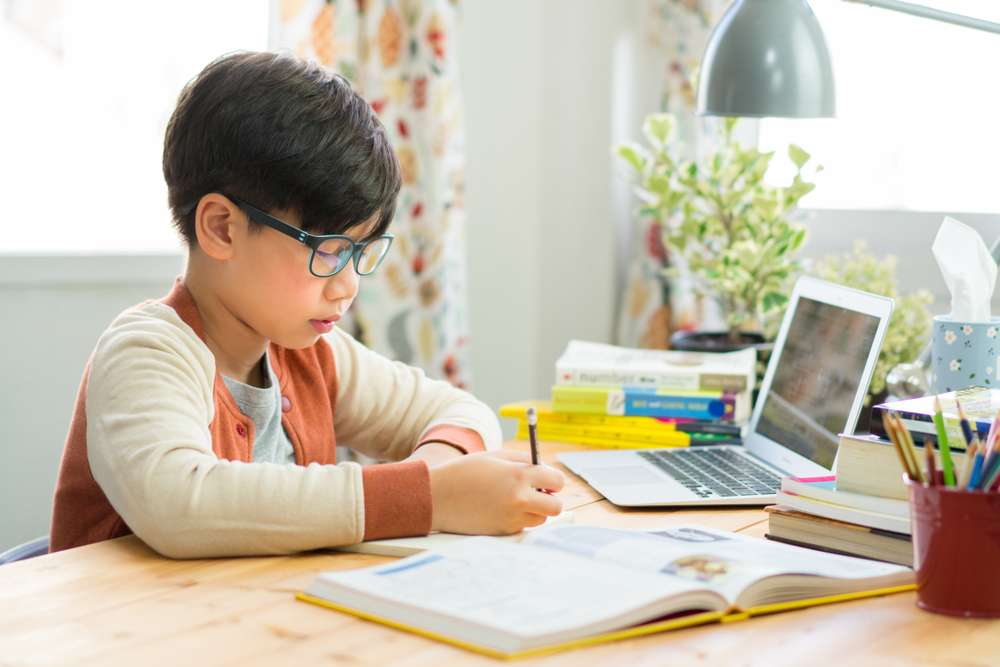 Tried and true experience and flexability
While schools around Utah are quickly adopting distance learning, Utah Online School has been providing online education to Utah students since 2004. During that time, many families have come to appreciate the flexibility online learning provides.
With students currently studying at home, many parents are enjoying the opportunity to spend more time with their children. Utah Online School offers families the option of a blended schedule with their children attending classes part-time combined with online learning. When the pandemic is over and schools are back in session, Utah Online School provides parents an option to allow their children to continue spending part of the day at home.
Whether your child needs to open his schedule for sports or extracurricular activities, is looking to graduate early or wants to catch up after falling behind, Utah Online School can help.
The current landscape is certainly challenging, but you can turn those hours at home into valuable academic opportunities. For more information, visit Utah Online School.
×