PALMYRA, New York — Leaders of The Church of Jesus Christ of Latter-day Saints marked the bicentennial of the First Vision of Joseph Smith with a special session at the faith's 190th Annual General Conference in Salt Lake City.
But ahead of that historic celebration, KSL traveled back to Palmyra, New York to see how the Sacred Grove has changed in the last 200 years.
Reporter Mary Richards traveled to Palmyra, New York to report on the worldwide impact of Joseph Smith's First Vision. Listen to the full report here, and view an in-depth version of her story with an accompanying photo gallery at KSLNewsRadio.com.
The First Vision of Joseph Smith
Latter-day Saint faithful believe a young Joseph Smith prayed in a grove in upstate New York, and saw God the Father and Jesus as two distinct persons in a vision, an event now known as his First Vision. They believe it marks the founding of their faith.
Jennette Cooney from Virginia was one of a few people visiting the Sacred Grove on a windy March day.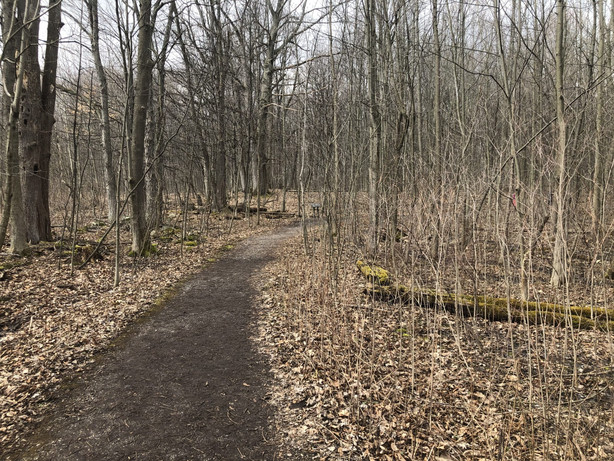 "In your own home, you can have those same experiences. It doesn't have to be where Joseph Smith saw. That's a big takeaway for us. We can have that same spirit in our home, and we can receive revelation in our own lives, just as Joseph Smith did," she said.
Spencer McBride, a church historian, goes as often as he can.
"I walk quietly in the Sacred Grove. It's a sacred space for me. But even those who don't follow our religion can understand and appreciate what happened there. Whether you believe it or not, it symbolizes man's yearning to connect to heaven. There's something universal there," he said.
A local event with worldwide impact
Current church president Russell M. Nelson asked members of The Church of Jesus Christ of Latter-day Saints to pay special attention and read Smith's accounts about the First Vision once again during this bicentennial year.
As the church general area seventy for North America Northeast, Elder Marc Clay sees that worldwide impact first hand.
"Buses come from all over … Often times you'll see them talking as they go into the grove and (they come out) in a silent quiet reverence when they come out of the grove as they've taken a few minutes to feel the spirit that's there and ponder on the magnitude of what's happened," said Elder Clay.
Related:
Anthony Sweat is an associate teaching professor in the Department of Church History and Doctrine at BYU. He says the First Vision resonates with Latter-day Saints for a reason.
"It's so powerful because, in one story, it's the archetype of our lives. We are trying to overcome darkness and forces, we try to reach to heaven, we feel weak, God reaches out to us, he tells us he loves us, and opens heaven to us," said Sweat.
Read more about the First Vision and the Sacred Grove as it appears today at KSLNewsRadio.com.
×
Related Stories