SALT LAKE CITY — Things are hardly normal for Utah Jazz Gaming, the official affiliate of the Utah Jazz in the NBA 2K League.
But players shifted back into a regular week of practices, finally able to meet up and play in the Utah Jazz Gaming Lounge at Vivint Arena after a two-week deep-cleaning while the players were self-isolated like the rest of the Jazz organization following Rudy Gobert's positive test for COVID-19.
Jazz Gaming even has its first tournament of the year to prepare for — the "Three for All Showdown" hosted on the league's Twitch and Youtube channels — so there is a feeling of normalcy beginning to encircle the players.
And right now, that's been hard to come by.
"It's been a challenging two weeks of practice," said team captain Shaka Browne, who goes by his gamertag Yeah I Compete in league play. "But we're back into a regular schedule."
That schedule includes five to six hours of practice per day, including warmups, shootaround and scrimmages against other 2K League teams and players. It includes a daily meeting between the six players inside the arena, though the clan is practicing social distancing from other groups and routinely sanitizing and cleaning their shared space that includes PS4s, Xboxes, controllers, and everything else they need for a professional esports franchise.
And just in case things start to feel too normal, they can look around and wonder: where's coach?
Head coach Jelani "Comp" Mitchell won't be at any of these practices, per a league directive to avoid unnecessary contact with his players to help halt the spread of the virus.''
The players all live together, in the same apartment complex as the Salt Lake City Stars, so quarantining the contagion amongst themselves is easy enough. Mitchell doesn't, so his interactions with the team include frequent video chats via Skype and FaceTime, texting his players, and chatting with them on the team's Discord server. That's also how the Jazz are receiving constant updates from the NBA 2K League, which was originally scheduled to tip off its 23-team season last week before being suspended during the coronavirus pandemic.
It's a small sacrifice to make after the past two weeks, really.
Maybe Jazz Gaming was being overly cautious; they're not the NBA's Jazz, after all, and none of the players were in close proximity to Gobert or Donovan Mitchell, who also tested positive, during the team's east coast road trip prior to the positive test that came that fateful Wednesday night in Oklahoma City.
But being cautious is what is best in this country right now, and certainly for the past two weeks.
Now the state needs its Jazz team — and the gamers are ready to step up to that need.
"Every single day is just about improving as a team, and doing what I can to help them," said Browne, a three-year league veteran who took advantage of the self-isolation to help mentor his younger teammates. "A lot of these kids are young, 18 or 19 years old and haven't even been to college. All they know is playing the game. They have responsibilities in the household, and all of those things are a challenge in itself. I just tried to teach them how to do things besides playing 2K."
All signs point to the league resuming operations soon, though that likely won't involve flying to New York City each weekend for games, like they did last year. The city is a hotspot of the COVID-19 pandemic, with nearly 800 deaths in the five boroughs from coronavirus — more than twice the total of anywhere else in a country with more than 1480,000 reported cases, according to Johns Hopkins University.
But even a league that tips off virtually, with teams playing regularly from their home markets, meeting up on Twitch, and getting the season going, would be a welcome relief. There are few worries about fans in the stands or large crowds for a league whose primary fanbase is built online, via Twitch and YouTube.
"I wouldn't call it normal," said Mitchell, who is not related to Jazz star Donovan. "But it's definitely getting back to more normal than before.
"At times like this, we have to come up with some creative solutions. Luckily in the 2K League, we have some great minds coming up with some different solutions to put in play — and hopefully put on a show for our supporters, who want to tune in and watch the NBA 2K League."
That's where the Three for All comes in. It's an online 3-on-3 tournament played in the MyPark game mode on NBA 2K20, with players from around the league, as well as team's of social media influencers and the top female 2K players in the world. Pro players enter the tournament Tuesday, joining the winners of the amateur side of the tournament from the weekend.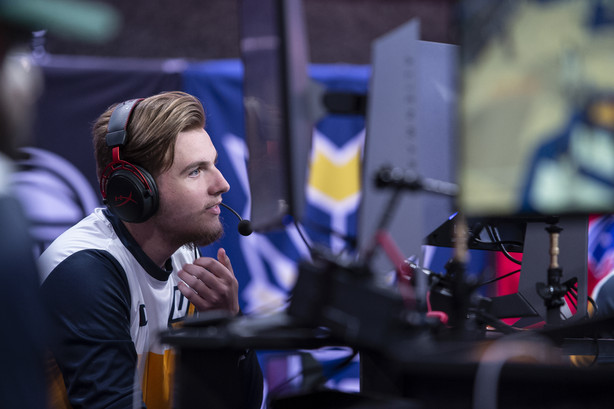 All six Jazz Gaming players will compete, with the two sides split into the PS4 and Xbox bracket. Browne, Lytel "Lotty" Martin and Spencer "Ria" Wyman will play on Xbox, while Brent "Lord Beezus" Aasgaard, Kimanni "Splashy" Ingram and Fredrick "GetOnMyLevel" Whelan will take the stage on PS4.
They all know why they're competing, too. There's a $25,000 grand prize at the end, but that's not the most important thing.
"It's good just to have some sort of competition going around, especially with what is going on," Browne said. "We want to put on a show for everyone watching.
"This is a very different game from what we play. It's like asking NBA players to go and play a street game … It's very different, but it's a new challenge."
Mitchell knows the purpose of the tournament. Sure, the prize money would be nice. Sure, he'd like to see how his guys play against other players from around the league.
But mostly, it's about the fans — both long-time supporters of the three-year-old 2K League, as well as those just looking for some form of basketball right now.
"It's basically a tournament to bring the 2K community together," Mitchell said. "I know these guys are looking for something to play at the moment, and I think it's wonderful that the league is giving them an opportunity to play against the best of the best."
It's sport. It's competition.
And right now — perhaps with a sporting world that needs it most — that's exactly what Jazz Gaming plans to provide.
×
Related Stories