Estimated read time: 3-4 minutes
This archived news story is available only for your personal, non-commercial use. Information in the story may be outdated or superseded by additional information. Reading or replaying the story in its archived form does not constitute a republication of the story.
SALT LAKE CITY — The NBA wants to help players get paid to play games, and Salt Lake City is officially on board.
The Utah Jazz unveiled Jazz Gaming on Wednesday as one of 17 teams that will begin play in May 2018 during the inaugural NBA 2K League season. Other franchises include Boston, Washington, Orlando, Miami and Portland, who also rolled out brands that match their NBA ownership Wednesday.
"The exciting part is that we are taking gamers who play at home and turning them into professional gamers," said Jazz Gaming director of esports Josh Barney, who will essentially act as the team's general manager. "They have an opportunity to try out for a professional team, provided by the NBA."
The inaugural NBA 2K League will include a 14-week regular season and three weeks of tournaments. Each team will travel to neutral-site studios for the five-on-five competition, with broadcasts staged in front of intimate studio audiences.
The Jazz join a budding esports scene in the Salt Lake Valley, just months after the University of Utah announced a varsity-level collegiate esports program that will feature players in League of Legends and Rocket League, among others.
Former Jazz star Gordon Hayward was an avid gamer with titles like Starcraft, and current Jazz forward Jonas Jerebko is a part-owner of esports club Renegades.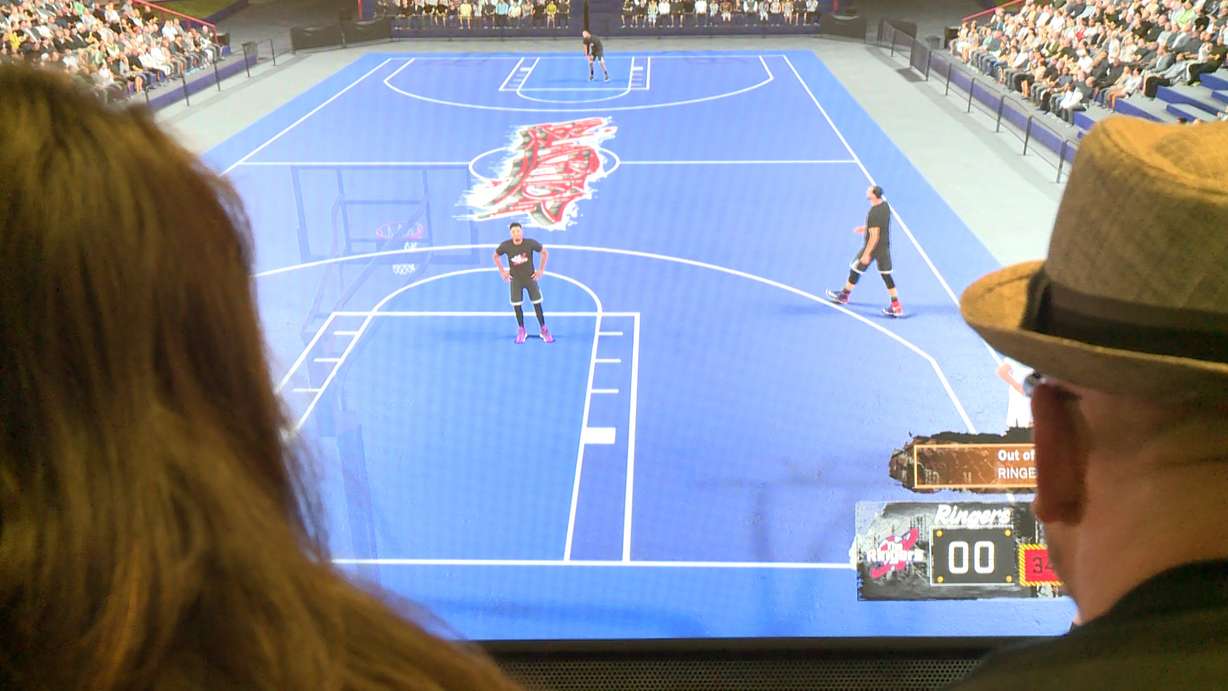 "This is something that Utah has been clamoring for," Barney said. "We have a very gamer-interested population.
"We'd like to bring the biggest events in the world to this place."
Last year, the esports industry generated an estimated $493 million in revenue, according to mainstream sports outlets like Sports Illustrated. The valuation rose from $194 million the year before and has generated around $1.5 billion across all games in 2017, according to multiple reports.
Gamers in the industry's most popular titles like League of Legends, Counterstrike and Rocket League make as much as $450,000 per year, with an average of 30 tournaments per year hosted around the world. Some make much more than that; international star Lee "Faker" Sang-hyeok recently signed a $2.5 million contract with SK Telecom T1 for his role in South Korea's League of Legends scene.
While broadcasts for the NBA 2K League will be mostly online or in front of a small studio audience, Barney added he hopes to grow the organization enough to invest in a full-sized gaming theater for fans to interact and watch their favorite gamers.
Just like pro athletes in traditional sports, Jazz Gaming players will live, work, practice and play in the Salt Lake area. A draft in March will help allocate players to each individual franchise based off results from NBA 2K's "tryout mode" on the Xbox platform. But Barney said Jazz Gaming—which operates mostly independent from the NBA franchise—has already been scouting potential prospects via Twitch and Youtube.
"We've been investigating this for about a year and a half," he said. "When the NBA was ready to put together a league like this, our executive team was ready to move."
So what kind of players are the Jazz looking for, and would they consider local prospects? Of course—but much like Rudy Gobert and Donovan Mitchell, each player has to be the right fit for Salt Lake City.
"We want to make sure these people conduct themselves in a professional manner online," Barney said. "We watch how they interact with their fans and make sure they present themselves in a fashion that we have come to expect with the Utah Jazz."
Utah esports
×
Photos
Related stories
Most recent Sports stories