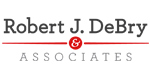 This story is sponsored by Robert J. DeBry—more than 200 years of combined experience practicing personal injury law. *Robert DeBry is retired from the practice of law.
Warning all hypochondriacs — you might not want to read this.
Due to the recent coronavirus outbreak, Utah's governor has declared a state of emergency. But before you panic and start stockpiling pallets of water and toilet paper from Costco, keep in mind that this recent health concern doesn't signal the end of the world.
Yes, the virus can cause serious illness in some cases, but the World Health Organization says that most coronavirus infections are generally mild. As with any viral infection, this will likely run its course and be added to the list of reasons why you should frequently wash your hands.
COVID-19 may be dominating headlines at the moment, but it's not the first time Utah has had to deal with widespread illness. Here's a look at some of the serious health outbreaks that have happened in the state's history.
Diphtheria
This deadly bacterial infection was once a major cause of illness and death among children, according to the History of Vaccines website.
In 1880, diphtheria took 749 lives because of poor hygiene practices among midwives. According to the Utah Public Health Association, many midwives unwittingly carried infections from one home to another. Diphtheria wiped out entire families with a death rate of 525 per 100,000.
Thanks to effective immunizations, the diphtheria rates have dropped dramatically since the 1920s.
Spanish Flu
If you think coronavirus is bad, be grateful it's not 1918. Known as the "worst infectious pandemic in history," the Spanish flu spread quickly and viciously near the end of World War I.
The Centers for Disease Control and Prevention reports that the virus infected one-third of the world's population with 50 million deaths worldwide. In one year, the Spanish Flu wiped out more people than the four years of the war.
In a recent article, KSL reviewed the devastating effects of the pandemic, reporting that it affected one-fifth of Utah's population at the time. Most Utahn soldiers died of disease instead of fighting.
Rheumatic Fever
Rheumatic fever mostly occurs in people who have untreated cases of strep throat, according to the Utah Department of Health. It can cause permanent heart damage, especially among young children. The CDC reported an outbreak of rheumatic fever in Utah in early 1985. Physicians at Primary Children's Medical Center reported 136 cases between Jan. 1, 1985, to Dec. 31, 1986.
Though no one knows exactly what led to this outbreak, prevention is fairly simple. If you or your kids have a sore throat and suspect strep, have your doctor do a throat culture.
Hantavirus
Unlike the previously mentioned diseases, hantavirus is not spread from person to person. Instead, this flu-like virus comes from infected rodents. The virus is serious and the Utah Department of Health reports it is fatal in more than a third of victims.
In 1993, officials blamed deer mice for an outbreak near the Four Corners area in southeastern Utah. As of January 2017, there had been 38 reported cases of hantavirus in Utah, according to the CDC.
West Nile
In 2003, the infamous mosquito-borne disease first appeared in Utah. To prepare for the virus's inevitable spread, people took different approaches. Some stocked up on DEET-containing repellent and others resorted to placing bat houses in their yards, according to one Deseret News article.
With 158 reported human cases, 2006 was the state's worst year for West Nile. More recently, Utah saw a dramatic increase in 2017 with the number of human and animal infections.
Most people infected with West Nile virus don't develop any symptoms and less than 1% develop serious symptoms, according to the Utah Department of Health.
But it's probably still a good idea to wear repellent.
Measles
The WHO reported continuous outbreaks of measles throughout Europe in 2010 and the disease made its way to Utah in 2011. According to the Utah Department of Health, measles was introduced to the state through foreign travel by an unvaccinated adolescent. There were 13 total cases in 2011. Two of the 13 were known to be vaccinated, and the remaining 11 were either unvaccinated, partially vaccinated, or had no documentation of vaccinations.
Two more measles outbreaks were subsequently identified in 2014 (3 cases) and 2017 (3 cases) in Utah; the majority of cases in these outbreaks were unvaccinated.
Hepatitis C
Up to 4,800 people were potentially exposed to hepatitis C by a now-fired nurse at Mckay-Dee Hospital in 2013, according to a KSL report.
The employee admitted to diverting emergency department drugs intended for patients, using the injectable painkillers herself at home. Officials later found out the nurse returned used needles to the hospital. Though she was allegedly unaware of having the disease, Deseret News reported that at least seven people became infected with hepatitis C as a result of the nurse's actions.
How to protect yourself
These examples from the past teach that when it comes to public health crises, there are things you can control and things you can't. When it comes to the prospect of a pandemic, the WHO suggests channeling your coronavirus fears into positive action to protect yourself and the community.
First, wash your hands. Although you've likely heard this a million times since kindergarten, it's a hygiene practice few have mastered. The CDC recommends scrubbing both sides of your hands and fingernails with soap for at least 20 seconds before rinsing with clean water. (Tip: sing "Happy Birthday" to yourself twice if you don't have a timer.) Use hand sanitizer with at least 60% alcohol if you don't have access to soap and water.
Second, stay home if you're sick. Too often, people attempt to tough it out by working when they're sick. Not only will this prevent you from recovering faster, but it also puts several others at risk. If you absolutely must meet a deadline, ask your boss if you can work from home.
Finally, remain calm. Sometimes sickness happens no matter what precautions you take. Thankfully, for most people, these illnesses come and go without any long term effects.
You may not be able to prevent an outbreak of illness, but following these simple suggestions will help minimize the spread.
×