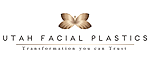 This story is sponsored by Utah Facial Plastics.
Besides death and taxes, thinning or receding hair is another certainty of life — at least for most people. According to HuffPost, 85% of men will experience visible hair loss by age 50. While that may not seem overly surprising, this might: By the same age, 40% of women will also lose a visible amount of hair. If you're looking for further proof of the "hair today, gone tomorrow" phenomenon, look no further than the silver screen.
Celebrities really are human when it comes to hair. A-listers can't fight nature and genetics, but they do have a secret weapon. Many of Hollywood's biggest names have undergone hair transplant procedures, allowing them to step back in time — or at least into a full head of hair. Thanks to cutting-edge cosmetic medicine, these celebrities show you that baldness is really just a state of mind.
Steve Carell
It's something you could see Michael Scott doing, but the actor who portrayed him wasn't ready to live a life of baldness either. That's why many sources, including Secession News, report Steve Carrell underwent a hair transplant procedure — and it turned out to be quite the investment. Among the benefits of hair transplant are increased confidence, a younger aesthetic and minimal downtime. In Carrell's case, it also brought a world of success.
Bradley Cooper
Bradley Cooper can add just about any film-related title to his resume: director, actor, producer, singer, songwriter, and the list goes on. He can also confidently say he has a great head of hair — thanks to a little help from a plastic surgeon. One UK doctor told The Mirror that Bradley Cooper was definitely among the many celebrities who have opted for hair transplant surgery.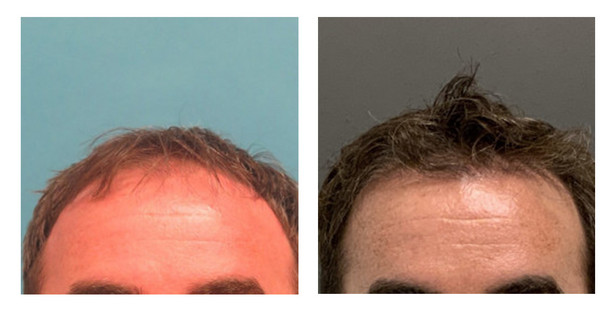 Naomi Campbell
Even supermodels struggle with hair loss — and Naomi Campbell is a prime example. The culprit for her hair loss, according to an interview with Harper's Bazaar, was years of extensions, weaves and braids. What the former model has been less open about is how she's treated centrifugal alopecia, a common cause of hair loss in black women.
According to many sources, including BGLH Marketplace, Campbell underwent a hair transplant procedure, which transplants hair-bearing grafts from another area of the head to the area affected by hair loss.
Mel Gibson
Everyone loves a comeback kid, and Mel Gibson has seen his share of shame in the Hollywood spotlight. But he has nothing to hide when it comes to his trademark full head of hair. As of 2013, the actor and director's large bald patches were making headlines in the Daily Mail. But recent photos and videos tell a different, much fuller story. It seems his hair has followed suit with his career: welcome back!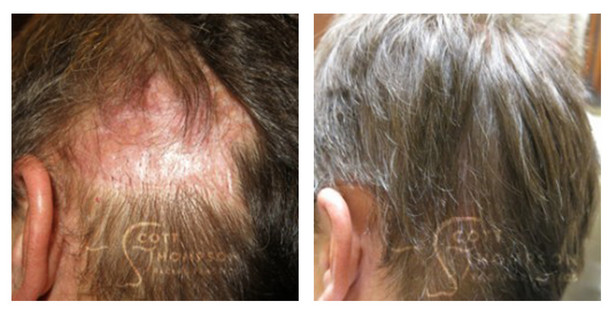 Tom Hanks
His receding hairline had a certain kind of boyish charm — but that was back when Tom Hanks was boyish. Today, the handsome, albeit older star appears to have preserved his full head of hair much his ever-successful career. A Fandango slideshow chronicles the A-lister's hair journey, all the way from balding to back in business. Take a look and you'll suspect a miracle — or simply a skilled surgeon — was at play.
Jude Law
Jude Law's distinguished acting career could probably be titled "A Tale of Two Hairlines," since the star was visibly balding as of 2013 but sporting a lower, fuller hairline in 2015. Whether Law indulged in hair transplant surgery may never be confirmed, but there's no judgment either way. Hair transplant surgery comes with little risk and little downtime — and a whole lot of upside.

If you're experiencing hair loss, you can live life fuller. Trust the talented, board-certified surgeons at Utah Facial Plastics to restore your hairline to its former glory. For more information, or to schedule a consultation, call 801-776-2220, or visit UFP Hair Restoration.
×