Estimated read time: 4-5 minutes
This archived news story is available only for your personal, non-commercial use. Information in the story may be outdated or superseded by additional information. Reading or replaying the story in its archived form does not constitute a republication of the story.
Divorce is full of challenges — for you, for your children, and for other family members. Did you know nearly 60% of divorces in Utah occur without at least one party represented in court?
Thanks to Utah's new Licensed Paralegal Practitioner (LPP) program, legal help is available at a lower cost than traditional attorneys. Here are some tips to make the challenges of divorce a little easier.
Foster a relationship between your children and your ex-spouse
Allow your ex-spouse contact with the children as frequently as you can on your parent time. If you need to maintain boundaries, schedule phone calls during your parent time and have the children available during those times. Be on time to parent time pick-ups and drop-offs. Be courteous and impersonal in your communication with your ex-spouse. Do not ever speak negatively about your ex-spouse in a place where your children are likely to overhear — which means any time they are within 50 miles of you. Kids are like bats — they hear everything.
Don't lie to your legal adviser
If you use substances, let your legal adviser know and then follow his or her advice about ceasing and about not having substances (including alcohol) in the house when the children are with you. These sorts of things can be devastating if they are discovered by a custody evaluator or Guardian ad Litem, especially if you have not been upfront with counsel and the courts. They can hurt your credibility — and when that is in question, so is everything else.
Reassure your children
Make sure your children know that they don't have to worry about court filings, documents, custody and parent time arrangement. It's all taken care of and the adults will handle it. They need to focus on being children. There will be times when they will be living with either one of you, but they need to know you both love them and will take care of them.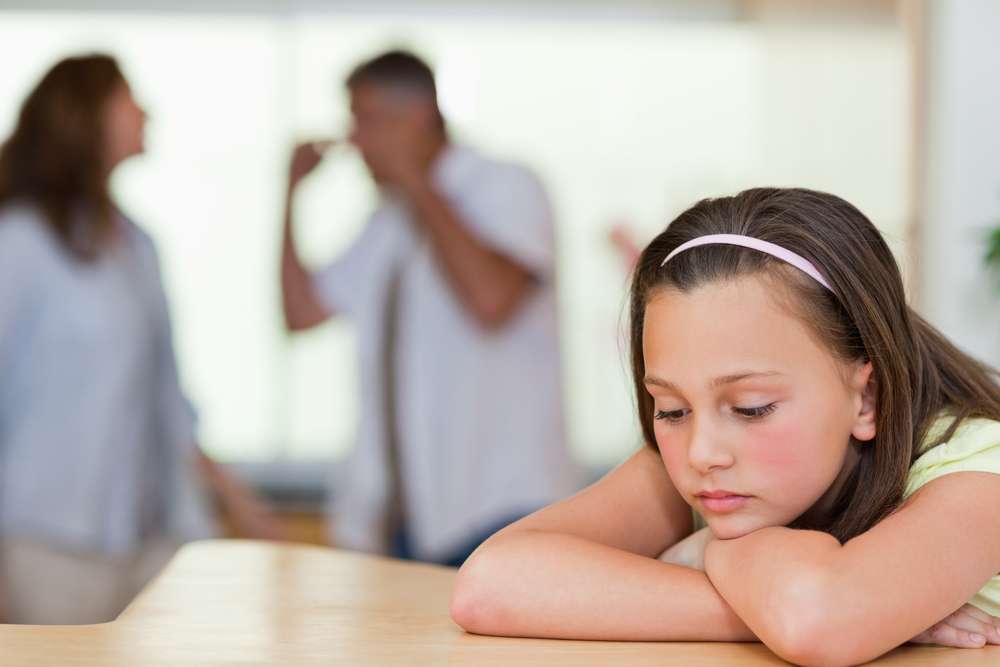 Don't jump straight to divorce
If you and your spouse are thinking about taking that leap to file for a divorce, there is always the option of filing for a temporary separation. Parties can stay legally married and simply live in separate households. This separation will help you and your spouse experience what a divorce will feel like, and you will be able to decide what is the right decision for each of you.
You and your spouse are still considered married in the eyes of the law, and all of the rights and responsibilities of being married continue during separation, including joint debt. You should be able to remain on your spouse's health insurance. A licensed paralegal practitioner (LPP) can prepare and eFile temporary separation documents. The filing fee is $35. If either party files a petition for divorce within one year from the date of filing the petition for temporary separation, the $35 is credited toward the filing fee for divorce.
Your marriage was unique and your divorce should be, too
Family and friend support is so important, but be careful with comparisons about how long their divorces took or what their settlements were. Remember that the decree is a court order. It is worth getting right the first time so you don't have to go back and fix it later. If you are unsure about something, get legal advice before you sign.
Work together to save money and stress
To save money, after filing the petition for divorce it might be beneficial for each of you to work together informally to exchange initial disclosure documents and to hold off on filing an answer with the court while the parties engage in settlement discussions. This way, you and your spouse do not run into problems that would trigger certain discovery deadlines. An LPP can guide you through the process.
You can save money on your legal expenses
An LPP can complete the entire process of an uncontested divorce without the need of a traditional attorney, generally speaking. This can save you thousands of dollars, and give you the legal representation you need. To find the legal help that fits your situation, visit licensedlawyer.org. You input how much you are willing to spend and what complications you may have with your case, and they can help you find an LPP or attorney that will best suit your needs.
×