Estimated read time: 4-5 minutes
This archived news story is available only for your personal, non-commercial use. Information in the story may be outdated or superseded by additional information. Reading or replaying the story in its archived form does not constitute a republication of the story.
If you're looking for a job or promotion, you've probably refreshed your business professional wardrobe. That's a good start. But you have to do more than look the part to be considered for a job.
According to Glassdoor, an average of 250 people apply for a corporate job. Only one of those people actually gets the position.
With odds like that, you need the skills that jump out to a recruiter. If your resume doesn't excite them within a few seconds, you can expect never to be contacted for an interview.
These are a few critical skills employers look for in prospective employees.
Write well
In today's business world, writing is king. Customers, potential clients, everyone is dominated by a massive amount of information. Whether it's social media campaigns or news networks, it's easy for your audience to get information overload.
Today's hiring managers are looking for people who can create great quality content. A specific audience's attention span has become its own kind of currency, and it takes a compelling message to get people to stop scrolling.
In order to be a more competitive candidate, you need to learn how to craft a great message across several different mediums. Many jobs include social media posting as a part of the responsibilities, and writing well for social media as a company is critical. According to Sprout Social, "53% of consumers expect brands to be transparent about product/service changes and company values on social media."
If you want to be an asset for a company, make sure you can write well and write for many mediums. These could include email marketing, social media, press releases, email correspondence and more.
Since you work for a company (or want to), you'll also want to master the art of writing for persuasion. Writing to persuade in any sort of position is crucial for success — an event planner might need to negotiate a better price for a venue, or a copywriter might need to convince a potential buyer why the product could be life-changing.
Build a brand
While most employers don't expect you to build a brand from the ground up (unless that's literally the job description), they will expect you to know how to stay on brand with everything from images, writing, customer service and more.
A good place to start is thinking of your brand as a character. Consistency is important in a person, and it's also important to building a brand. Reference any style guides, tone of past writing and the overall goal of the company when you do things that could potentially alter the brand's perception.
According to marketing experts at Deluxe.com, branding is important for the following reasons:
Improves recognition
Creates trust
Supports advertising
Builds financial value
Inspires employees
Generates new customers
Branding is more recognizable than ever thanks to modern technologies and mediums. People interact with brands ten times more than they did in the 70s, according to the Red Crow Marketing. While it may not seem like one of the traditional skills you should list on your resume, branding is very important to business owners and managers.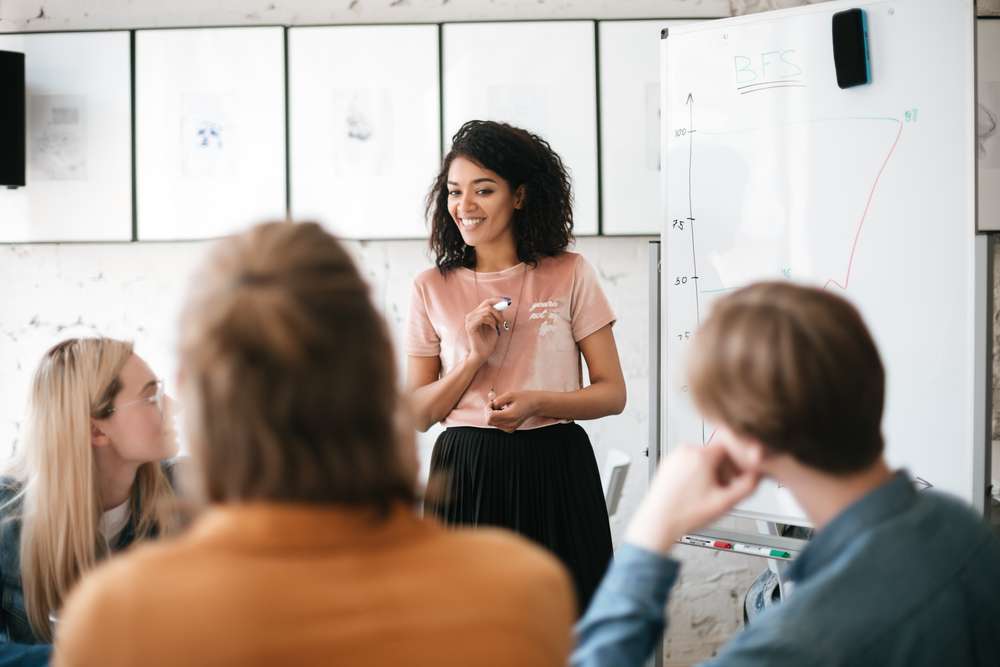 Learn to speak in public
It's common to be afraid of public speaking — a 2001 Gallup poll found that 37% of men and 44% of women are afraid to speak in front of an audience. If you have Social Anxiety Disorder (SAD), that number jumps up to 86 percent.
In a 2005 presentation at Columbia University, Dr. Franklin Scheier said fear of public speaking is categorized as a common subtype of SAD, and it has real-life consequences. They referenced a 2001 report that fear of public speaking can negatively impair your ability to earn by up to 10%.
And not all public speaking is on a stage. Fear of public speaking can translate to team meetings, performance reviews with management, or interacting with public media organizations. If you can't learn to speak clearly and convincingly in these situations, it can cost you at your job over time.
Brushing up your job skills takes time. You could take internet courses or read one of the many self-help books on the subject. Most people and coaches will tell you to just do it more and more — almost as a form of exposure therapy. And while that can be helpful, it's also extremely beneficial to learn how to speak in public effectively.
Get some high quality training
You can learn about all the skills mentioned above and more at the Mastering Media Management seminar hosted by the Salt Lake Chamber's Professional Development series.
This workshop will offer instruction across several different disciplines, whether it's writing scripts and email blasts or writing to persuade. There will be training for the communications novice as well, including classes on overcoming stage fright, diffusing conflict and even learning how to deliver a persuasive message.
Learn more about this valuable workshop and sign up on the Salt Lake Chamber's website.
×