Estimated read time: 6-7 minutes
This archived news story is available only for your personal, non-commercial use. Information in the story may be outdated or superseded by additional information. Reading or replaying the story in its archived form does not constitute a republication of the story.
PROVO — It seems like everyone was caught unaware that Utah running back Devonta'e Henry-Cole might enter his name into the NCAA transfer portal, with his senior year on the horizon and Zack Moss graduating and departing for the NFL.
Everyone, that is, except Utes head coach Kyle Whittingham.
"We knew Devonta'e was a little disappointed with his production and his amount of playing time and carries," Whittingham told reporters Wednesday after adding five more to his 2020 recruiting class. "When you're behind Zack Moss, that's going to happen. There's probably three or four backs that probably felt that way, but Devonta'e wanted to get into a situation where he could get more opportunity and have the better opportunity to be the No. 1 back. And he would've had to earn that here.
"We couldn't guarantee him anything and so he did what he thought was best for him."
Henry-Cole found that playing time — or at least, the potential for it — just 45 miles south on I-15.
As soon as the senior-to-be running back's name appeared in the portal, BYU head coach Kalani Sitake and his staff "immediately pounced," as did many other running back-searching programs around the country.
Maybe BYU had an upper hand. After all, Aaron Roderick was Henry-Cole's co-offensive coordinator during his freshman year in 2016. So as soon as he knew he could — moments, really, of the back's declaration — the BYU passing game coordinator gave him a call.
"As soon as I heard, I just called him right away and we were able to meet up and talk, literally within minutes," Roderick said. "So it happened really fast."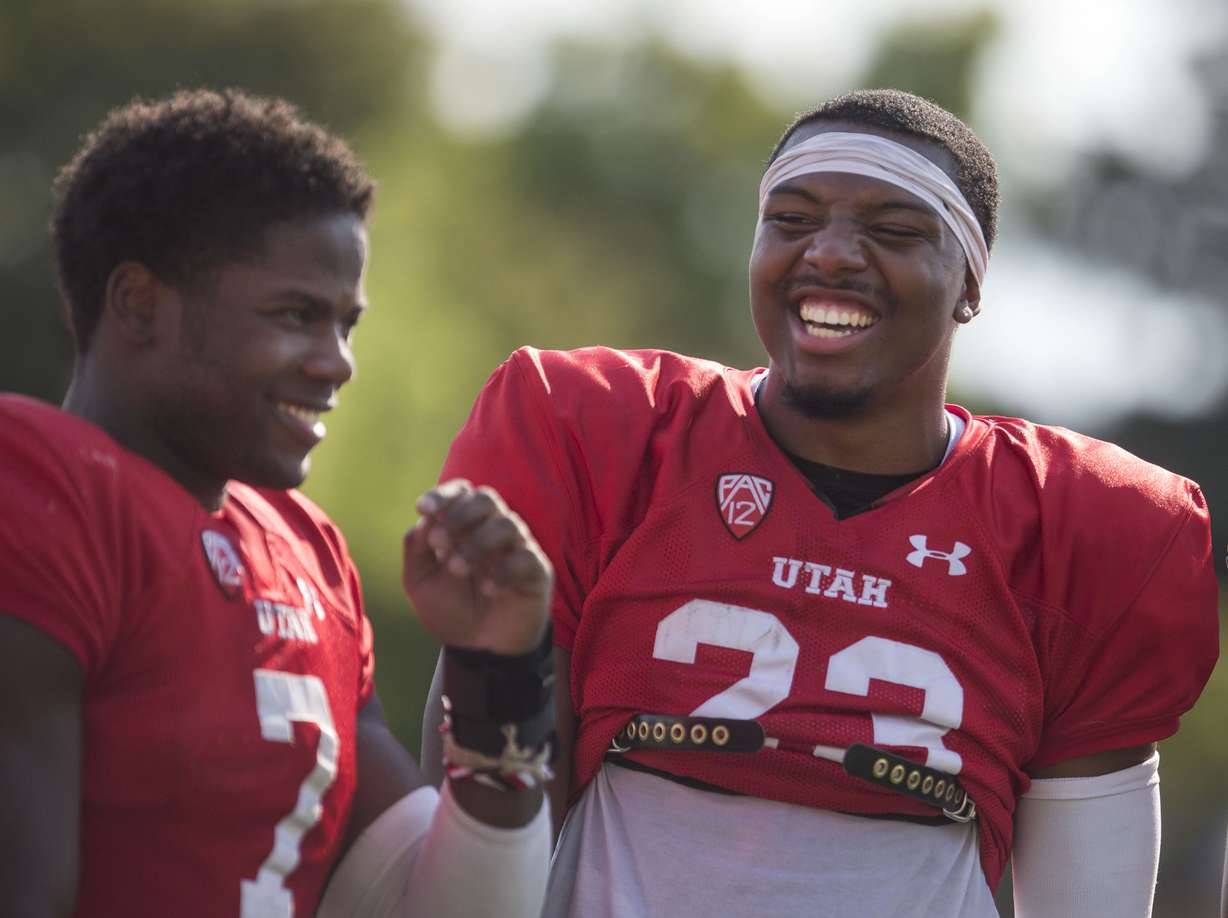 In three seasons at Utah, Henry-Cole had 90 touches for 469 yards and four touchdowns, including 185 yards for two touchdowns and another receiving touchdown in 2019.
But his football career has been hampered by injuries — he missed the entire 2018 season with a pre-existing condition, and he played in just three games as a senior at St. Thomas Aquinas High School in Boca Raton, Florida, after breaking a wrist.
Those injuries, plus the emergence of players like Moss and Armand Shyne (who transferred to Texas Tech), left Henry-Cole buried on his own team's depth chart. Like Whittingham said, nothing could be guaranteed.
Henry-Cole needed a fresh start.
The Cougars, meanwhile, could use another running back. With two of their top five rushers departing after one season and rushing leader Sione Finau (359 yards, two TDs) coming off a season-ending ACL injury, BYU was open to an addition to its run game — much like the previous year.
Offensive coordinator Jeff Grimes described it as a position of need, despite the return of junior-to-be Lopini Katoa (371 yards, four TDs) and the potential of freshman Jackson McChesney (274 yards, two TDs).
"You're always looking to upgrade your talent, and we feel like we did that at running back," Grimes said. "There will be a lot of competition to see who lines up next to the quarterback this fall."
BYU moved fast on Henry-Cole. Less than a week after entering the portal, the senior-to-be dubbed "Run DHC" by his Twitter following was on campus in Provo. He met what would soon become his coaches, several players, and other recruits as part of an official visit weekend that included last Saturday's thrilling BYU basketball win over Saint Mary's.
What made Henry-Cole fit in so well at BYU, though, had little to do with football. A sociology major at Utah, the graduate transfer met with academic advisors in the BYU biology department to discuss the post-graduate work he might see in Provo, Sitake said.
"It was pretty obvious he was comfortable right when he got here," Sitake said. "I was really impressed with the maturity he had, the gratitude he had for Utah, and the opportunity provided to be here.
"He's such a genuine young man. But when you saw his interactions with everyone, it was a perfect fit."
Before last weekend's official visit had ended, Henry-Cole made a one-word commitment on his Twitter account — #Committed — with photos of him in a royal blue uniform, and a date: Sept. 3, the day of BYU's Thursday night season opener at Rice-Eccles Stadium.
But rather than come into his visit with ill feelings toward his former school, feeling pushed out or underserved in a crowded running back room that will be looking to replace all-time leading rusher Moss, Henry-Cole told Sitake — a former Utah assistant — and former co-offensive coordinator Roderick how grateful he was for the Utes.
National Signing Day 2020
Then he said what a lot of future recruits might say in the offseason before a game has been played: let's get to work.
"He feels like this is an environment where he can thrive, get the right coaching, and achieve his goals," Sitake said. "More than anything, he joins a great family of people who are like-minded."
Henry-Cole isn't just familiar with the state of Utah; he's also getting familiar with BYU's sponsoring institution. A recent convert to The Church of Jesus Christ of Latter-day Saints, some of Henry-Cole's closest friends on his former team included returned missionaries Britain Covey and Chase Hansen, who baptized him.
But few on the roster have publicly spoken against him. A fan favorite with the Utes, Henry-Cole's commitment was met with overwhelming support, from BYU and Utah fans alike.
One of the few nay-sayers on Twitter was former Utah quarterback Tyler Huntley, who posted a GIF of himself calling the Cougars "poo poo" after his senior season opener in Provo (maybe it was tongue-in-cheek? It was probably tongue in cheek, between the two Florida natives).
The latter wished him luck in every game but Sept. 3, while the former were excited to welcome in a graduate transfer running back a year after the immediate success seen by South Carolina grad Ty'Son Williams (prior to Williams' season-ending knee injury after just four games).
Transfers have become increasingly common in college football since the codification of the NCAA transfer portal. But this marriage, between BYU and Henry-Cole? It just made sense. That's part of why it moved so quickly.
"BYU is where he wants to be," Sitake said. "We have to make sure to get guys who fit here, in academics, with the honor code. We want guys who are willing to raise up their standards and match the expectations that we have here, as a coaching staff and as a fan base."
×
Related stories
Most recent BYU Cougars stories