Estimated read time: 4-5 minutes
This archived news story is available only for your personal, non-commercial use. Information in the story may be outdated or superseded by additional information. Reading or replaying the story in its archived form does not constitute a republication of the story.
SALT LAKE CITY — Donovan Mitchell turned on his Xbox to try and get his mind off the news. Ed Davis went home and hugged his family, cherishing the moments a little more. Quin Snyder just tried to process it all.
The news that Kobe Bryant and his daughter, Gianna, had been killed in a tragic helicopter accident that claimed seven other lives on Sunday was tough for Jazz players and coaches to believe, let alone accept.
Snyder coached Bryant, Davis played with him, Mitchell became his business partner — and just about every person on the team was impacted by him some way. That was the power of Kobe.
"He wasn't just a basketball player," Mitchell said. "I think that's what hits home. So many people, obviously, remember him because of what he's done on the court but who he was off the court, the person, the people he touched without even knowing he touched. I think that's what really stands out."
Snyder faced the media Monday morning with a heavy heart, clearly still processing his emotions and coming to terms with what had happened less than 24 hours before.
Considering their personalities, it's no surprise that Snyder and Kobe became close during Snyder's lone season as a Lakers assistant in 2011-12. In many respects, they were the same — obsessive, tireless, creative, unafraid. They fed off each other.
"He touched so many people in so many different ways," an emotional Snyder said of Bryant. "And I was fortunate to be one of those people. Obviously, there's a lot of people in the league that knew him better than I do — and did."
The change to past tense almost serving as a stroke of finality.
"I think there's just an overwhelming sense of loss; heartbroken for his family," Snyder said. "That was one of the things that I kept hearing and taking in — his life after basketball, his commitment and love for his family."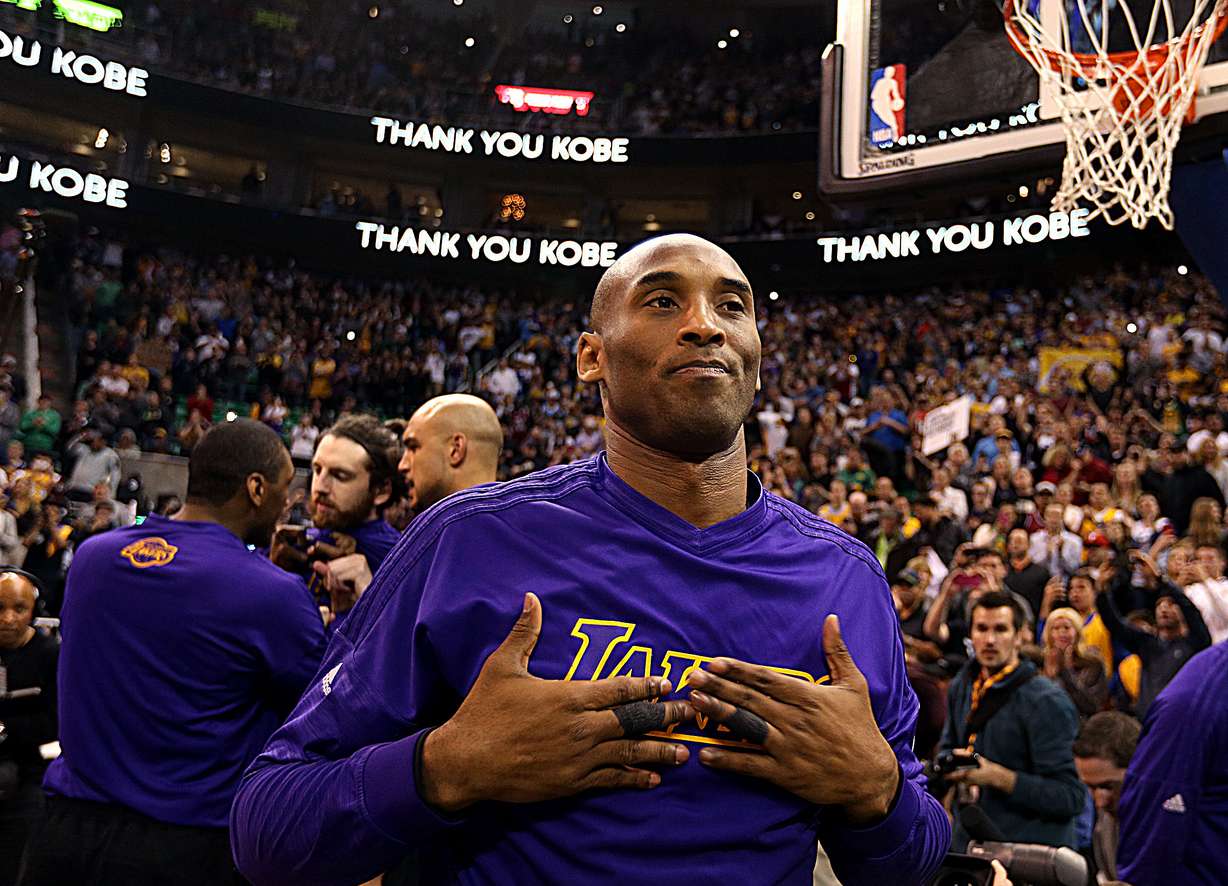 After hearing the news, Davis scanned through old text messages with Kobe — bringing back memories of grueling summer workouts and Bryant's legendary will to win. But it wasn't until he heard that Gianna was with her father on the chopper that the news really began to hit home. Davis thought of his own young daughters, his nieces, his family, and then went and hugged them a little more tightly.
"She was always so happy, always smiling, had so much joy so you know, that's when it really, like, hit — a 13-year-old, not getting to experience a lot of things in life. It's sad," Davis said.
It's hard to overstate Bryant's influence and wide reach. When Rudy Gobert first started playing basketball as a teenager in France, he didn't know much about the game or its history. In fact, his knowledge base came nearly entirely from the movie "Space Jam." One of the first things he learned, though, was Kobe.
That's what happens when the majority of the kids he played wore a No. 8 Lakers jersey.
"Most of the kids I was playing with had jersey No. 8 and Bryant on the back," Gobert said. "Bryant and Shaq are the two jerseys that we had. After a little while, I was able to find out who that was. And then he was one of my favorite players."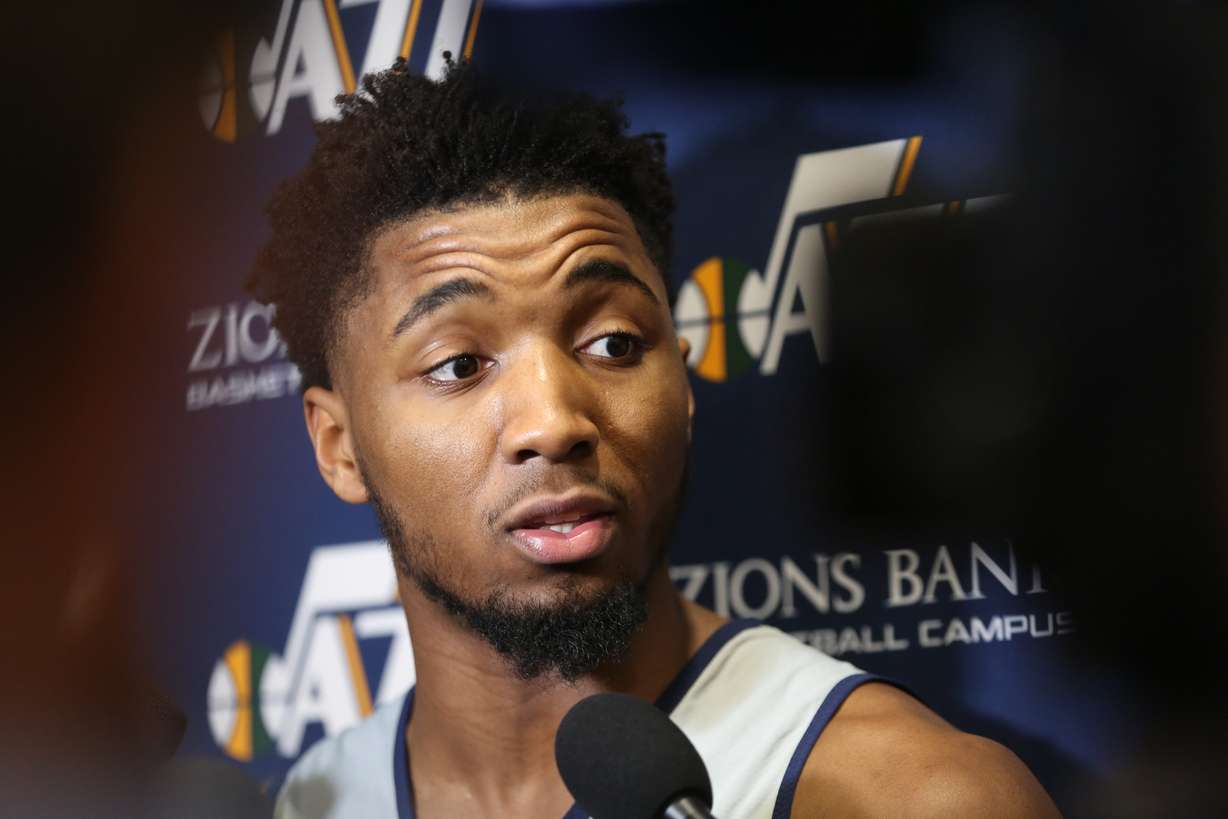 Mitchell grew up in a generation where you had to pick sides. It was just the way it was — you were either Team Kobe or Team LeBron. Mitchell chose the latter. But when he got to the league and heard the stories of Bryant and his relentless work ethic and drive, his allegiances changed. He wasn't a fan of Kobe growing up, but he has now spent summers studying Bryant's footwork and movements to help him become great, too.
And Mitchell still remembers the surreal moment of sitting in a Houston hotel room, turning on Kobe's ESPN show "Detail" and seeing the NBA icon analyze Mitchell's game.
"I was just in shock," Mitchell said. "Like, he was talking about me. … People say, 'That's crazy, you know my name' — yeah, he knew my name, he knew my game. I think that's one of the wildest things to me."
Mitchell would later become a spokesman for Bryant's sports energy drink, Body Armor.
If it would have been a normal day, Mitchell would have spent it watching the NBA. But he couldn't bring himself to do it on Sunday. He didn't want the reminder that Kobe was now gone. So he turned on his Xbox and tried to forget.
"I didn't know him as well a lot of people do, but you still feel it," Mitchell said. "And I think that just speaks to this impact that he's had on so many different lives without him even really knowing."
×
Related stories
Most recent Utah Jazz stories