Estimated read time: 4-5 minutes
This archived news story is available only for your personal, non-commercial use. Information in the story may be outdated or superseded by additional information. Reading or replaying the story in its archived form does not constitute a republication of the story.
HERRIMAN — Real Salt Lake coach Freddy Juarez's wide smile across his face when asked about Kyle Beckerman could hardly contain the good news Saturday afternoon at the RSL training facility.
Less than 48 hours later, the club made sure its head coach didn't have to keep the secret any longer.
Beckerman, the club's 37-year-old talisman, will return for his 21st season in Major League Soccer, the club announced via formalized agreement and statement Monday.
The formerly dreadlocked defensive midfielder has been a catalyst for the organization since arriving on the Wasatch Front in 2007 in a trade from the Colorado Rapids. He's never missed more than three starts in a season, if he was available, in the 13 seasons since his arrival, either.
"Kyle Beckerman is a club legend and an iconic player in the history of this organization and league," RSL general manager Elliot Fall said. "We're thrilled to have him back for 2020. He's a leader on the field and in the locker room and a special person to this club."
It's not known if 2020 will be Beckerman's final year with the club. The former U.S. international prefers to take each year one-by-one — even each day, he admitted to reporters following the club's first formal day of preseason training Monday at the RSL Academy. Beckerman leads Major League Soccer as a field player with 488 games played, 456 starts, and 40,772 total minutes. A nine-time MLS All-Star, he's the last remaining vestige of the MLS Cup-winning squad from 2009.
In that time with the club, Beckerman has scored 30 goals — but his impact on the field has gone so much deeper.
"Kyle's a great friend, first of all, and a great person," said RSL coach Freddy Juarez, who confirmed he will add co-captains to Beckerman's captain status. "He knows how to connect the young guys to the older guys. When you have someone who has experienced so much within the club, the last player still playing from that 2009 team.
"He knows how to bring the group together, and it's nice to see him here."
Real Salt Lake has tried (and sometimes failed) to find a replacement for Beckerman if the tenured midfielder decides to hang up his cleats in the near future. Club personnel believe they've found several suitable midfield substitutes for No. 5 in Everton Luiz, Damir Kreilach, Nick Besler and others.
All three, plus others, have spent time in Beckerman's trademark holding midfield role. He played just 2,134 minutes in 25 matches last year, down from 2,621 and 31 games in 2018. Less than three years from celebrating his 40th birthday, Beckerman likely isn't going to see the same playing time as when he was cresting 30.
But there's no way to truly replace Beckerman, a Crofton, Maryland native who has grown to symbolize Salt Lake as much as Salt Lake has symbolized him. He met and married his wife Kate since arriving in Utah, started a young family, and prefers to spend his downtime and offseason fishing in the Wasatch Back over partying at clubs and partaking in local nightlife.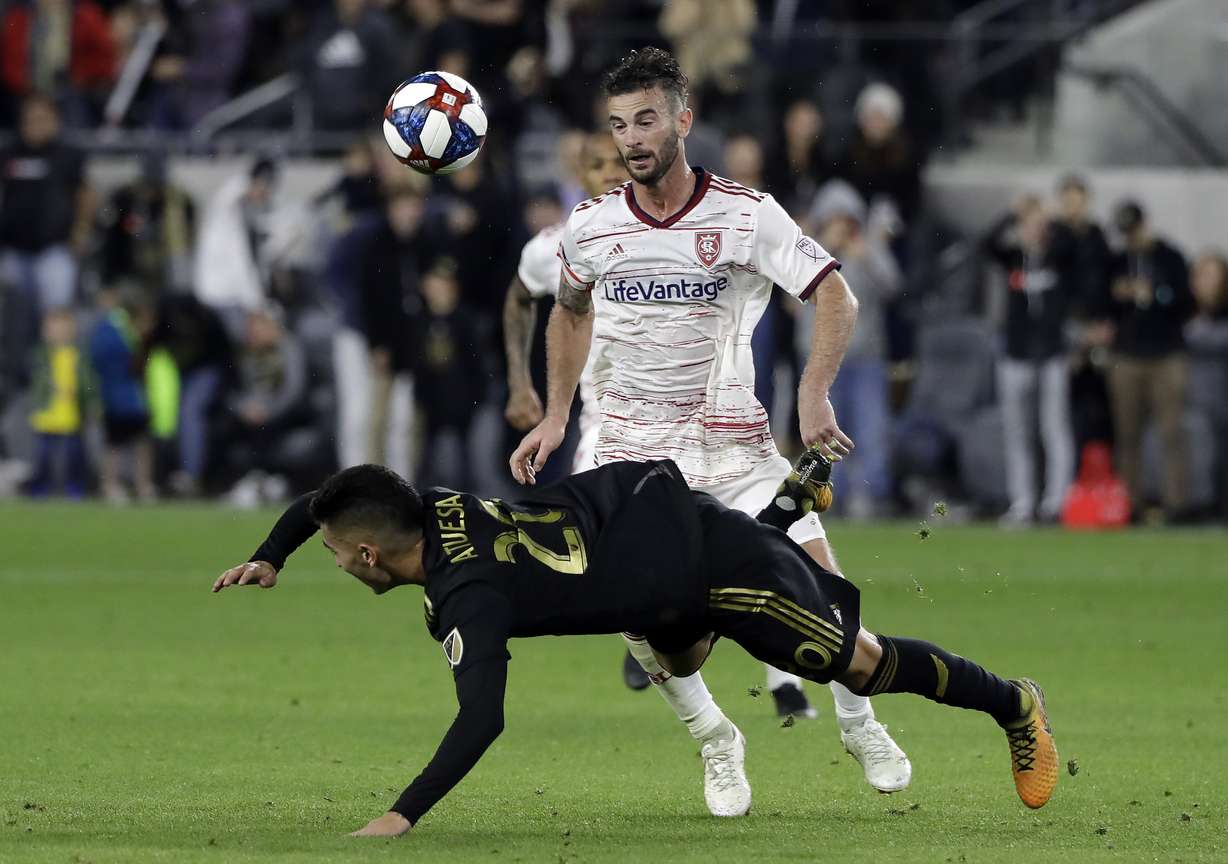 "Over the last 13 seasons, Utah has been home for me and I'm proud of Real Salt Lake's role on and off the field in building the soccer community here," Beckerman said. "The fans have welcomed me from day one, and I am eager to get back on the field for another season with RSL because there is still so much more to accomplish. I know I have a role to play in reaching those goals for myself and the club."
Will 2020 be his last year? Not even Beckerman knows. He's closer to the end of his career than the beginning when he started as a rookie midfielder in 2000 with the now-defunct Miami Fusion
But if and when he does it is, he'll go out a Salt Lake legend. The organization made mistakes in allowing former club legend Javier Morales to walk away without the sendoff he deserved (they made up for it last year, hanging the Argentine maestro's iconic No. 11 in the rafters at Rio Tinto Stadium). But the club seems right in helping usher in a golden age of RSL players — Beckerman, Morales, goalkeeper Nick Rimando and outside back Tony Beltran, to name a few — into the next chapter of their lives in recent years.
Beckerman will always have a special place in Utah. And for at least next the year, he'll have a special home in RSL's midfield.
×
Related stories
Most recent Real Salt Lake stories