Estimated read time: 4-5 minutes
This archived news story is available only for your personal, non-commercial use. Information in the story may be outdated or superseded by additional information. Reading or replaying the story in its archived form does not constitute a republication of the story.
If New Year's hit you with a slight foreboding, it's not unwarranted. After all, 2020 is a major election year. With political issues polarizing the country — and probably your Facebook friend list — it's normal to feel apprehensive about the coming months.
But if you're tempted to ignore politics altogether this year, don't; the politicians and issues creating headlines will affect your life eventually. Instead, make sure your voice is heard by getting involved in Utah's politics and legislation — no political science degree or campaign experience required.
Plan to vote
It sounds almost too easy; spend 10 minutes punching a ballot at a polling station or dropping it in the mail every couple years (for federal elections). Still, nearly half of Utah's eligible voters skip out on their civic duty come election day.
According to the U.S. Census, just 53% of possible voters actually voted in 2018. The 2014 election was even worse with just 30% turning out. This year, resolve to do your community, state and country this small — yet impactful — favor by making sure you're registered to vote. If you're worried about making it to the polling station this November, request to vote by mail at Utah.gov.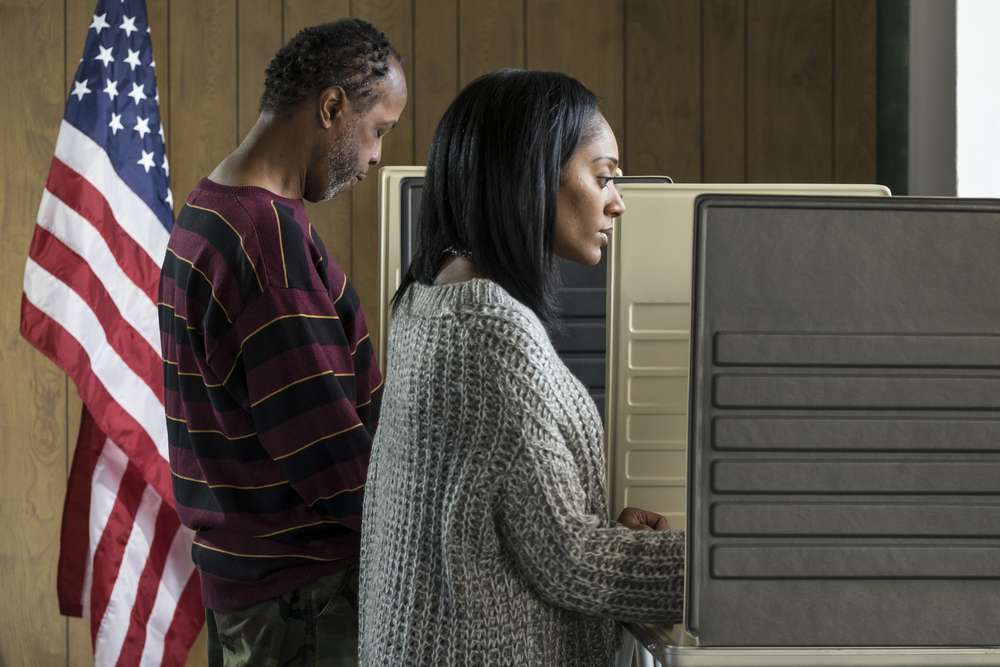 Encourage others to vote, too
Not everyone is comfortable sharing their political views and opinions with friends, family and coworkers. But that doesn't mean you can't urge your friends and family to vote or help keep them aware of issues that affect your community, schools and life.
Share your plans to vote on social media or link your friends to online resources where they can read more about important issues in your community. And on election day, of course, wear that little "I Voted" sticker with pride.
Call/email/write your representatives and senators
Just think, in the time it takes to post a political rant to a social media platform, you could have called or emailed your U.S. or Utah State representative or senator — a much more effective way to spur political change (while avoiding snarky comments and depressing arguments).
Listening to the opinions and feedback of their constituents isn't just polite — it's part of their job. After all, the First Amendment protects your right to "petition the Government for a redress of grievances," so when you feel strongly about an issue, make sure your grievances are heard.
Start now by finding contact information for your U.S. representative and Utah's two senators. To share your thoughts on local issues, call your state representative.
Attend city council meetings
Your voice makes a difference in the state and country, but it may have an even bigger impact within your own community. That's why getting involved in your city council — even if that just means attending a meeting here and there — is an effective way to influence political change.
By participating in a city council meeting, you can keep yourself up to speed with the issues affecting your town or region — and you'll have the opportunity to speak out as a community member to influence council decisions. To find your city's meeting schedule, along with the latest news on local issues, head over to Utah.gov, then navigate to your city or county.
Initiate or support a bill
Legislators may be responsible for debating and passing (or not passing) legislative bills, but those bills are often initiated by ordinary citizens passionate about effecting change. In Utah, ideas from lobbyists, legislators, special interest groups and citizens can become state laws after being introduced, reviewed, debated and passed in the Utah State Legislature, then signed by the governor.
Each year, hundreds of bills are signed into Utah law. In fact, during the 2019 session, Utah legislature voted on more than 1,300 bills — from healthcare changes to education guidelines to election law — according to Action Utah. To find out more about introducing bills, or to track the progress of an existing bill, visit the Utah State Legislature website.
Join the Chamber
For many Utahns, joining an organization like the Salt Lake Chamber can provide opportunities to participate in and affect local politics in a structured, powerful way. The Salt Lake Chamber is Utah's largest and longest-standing business association and works to impact local and state government legislation through public outreach and political action. For more information on its community involvement, or to join the organization, visit the Salt Lake Chamber website.
×