Estimated read time: 4-5 minutes
This archived news story is available only for your personal, non-commercial use. Information in the story may be outdated or superseded by additional information. Reading or replaying the story in its archived form does not constitute a republication of the story.
A great and sad irony of living in Utah is that the beautiful valleys and landscapes are often obscured by hazy air, making them hardly visible at all on some days.
While inversion and smog used to be a hallmark of winter here in Utah, inversion now seems to rear its ugly head in every season. While improvements have been made over the years, there is still a long way to go — just look outside your window.
According to the Healthy Environment Alliance of Utah (HEAL Utah), emissions that contribute to bad air days come from three primary sources: vehicles, area sources and industry. Cars, trucks and vehicles are the biggest sources of the problem. Buildings, homes and agriculture are the second biggest offenders.
Because most of the population contributes emissions in some way from vehicles and area sources, here's a look at a few ways that Utahns can reduce emissions in their day-to-day.
Reducing vehicle emissions
"Transportation emissions are responsible for nearly half of the pollutants that create the poor air quality in Utah," explained Derek Miller, president and CEO of the Salt Lake Chamber.
One of the best ways to reduce your emissions is limiting how much you drive. By doing so, residents can help improve the environment, the economy and quality of life for many Utahns.
TravelWise suggests strategies such as carpooling, using public transit, teleworking, trip chaining, using electric vehicles, walking or riding their bike or scooter significantly reduce emissions and improve air quality.
If you must solo-commute in your personal vehicle, remember to regularly check and inflate your tires to improve fuel efficiency. FuelEconomy.gov says that properly inflating tires can increase efficiency by up to 3%.
Another simple habit to introduce in your commuting is to stay idle free. Idling wastes gas and money and adds unnecessary pollution into the air. Additionally, idling causes those harmful pollutants to stay in close proximity to the driver and occupants, which raises the risk and intensity of health problems like asthma, decreased lung function, heart attacks, and possible lower resistance to diseases, colds, and pneumonia, according to the Healthy Environment Alliance of Utah.
"While we can't do much about our geography, we can control the choices we make to decrease the emissions that cause air pollution," Miller said. "By reducing our vehicle trips, we can reduce our emissions, protect our health, our environment, our economy and overall quality of life."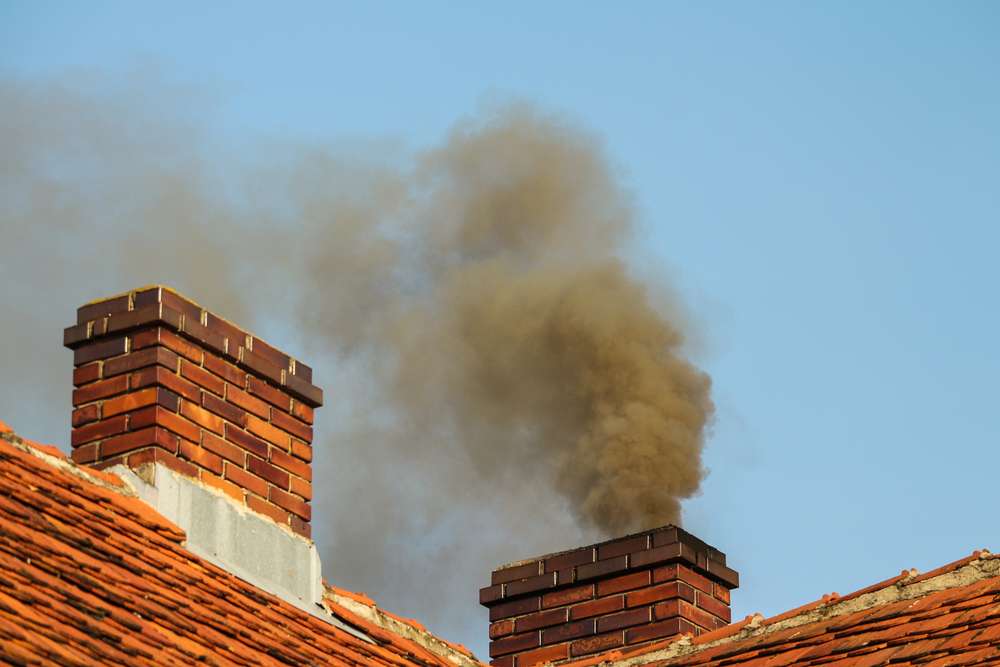 Reducing area sources emissions
Buildings, homes, development projects, wood burning and agriculture are other significant emissions contributors to Utah's air problem.
One way you can reduce your contributions to Utah's air problem is by using solar to power your home. With electricity emissions as the largest part of our carbon community footprint, solar is a very attractive option for making great strides against area sources emissions. As a bonus, not only will solar panels drastically reduce electricity emissions, they will in time, save you money on your power bill.
Another simple method in cutting power emissions is by adjusting your thermostat. "You can save as much as 10% a year on heating and cooling by simply turning your thermostat back 7°-10°F for 8 hours a day from its normal setting," says Energy.gov.
Replacing dirty furnace filters is another easy way to reduce your emissions. Dirty furnace filters make your furnace work harder than necessary. They should be changed every three months or more, depending on how unhealthy the air has been.
Another easy solution is to replace regular light bulbs with LEDs. Amazingly, most of the energy consumed by an incandescent bulb goes towards generating heat, not light. Energy.gov states that LED bulbs use 25%-80% less energy, and can last 3-25 times longer than traditional incandescents, saving you money down the road.
One effective tactic in reducing emissions is to eliminate wood burning. While a wood-burning stove or fireplace might seem relatively harmless in the grand scheme of things, they are one of the worst offenders. In fact, according to SLC.gov, wood burning stoves and fireplaces can release the same amount of pollution as five dirty diesel buses, 3,000 natural gas furnaces or 90 sport utility vehicles. The smoke also remains in our air longer than other emissions.
While vehicle manufacturers are continuing to make strides in developing efficient, low emissions vehicles, homeowners are largely responsible to keep pace with their homes and the area they impact.
Make emissions reductions a challenge
The Clear the Air Challenge, issued by business, government and community leaders, is a month-long competition starting February 1. The challenge is to reduce your vehicle emissions by choosing alternatives to driving alone. The Clear the Air Challenge is a partnership between TravelWise, UCAIR and the Salt Lake Chamber.
Since the Challenge began more than 10 years ago, over 15 million miles have been saved, almost 1.1 million trips have been eliminated and 5,095 tons of emissions were reduced. Do your part and sign up for the challenge today!
×