This archived news story is available only for your personal, non-commercial use. Information in the story may be outdated or superseded by additional information. Reading or replaying the story in its archived form does not constitute a republication of the story.
SANDY — For the fifth time in club history, Real Salt Lake has a new charge.
But don't bother learning a new name; this time, you already know it.
The Sandy-based Major League Soccer club announced the promotion of assistant coach Freddy Juarez to head coach Tuesday afternoon during a news conference at Rio Tinto Stadium.
It's the second-straight promotion of a former Real Monarchs head coach to lead Real Salt Lake, promoting the club's "promotion from within" ethos that included former head coach Mike Petke (who served as head coach of the Monarchs for one match).
"I've been with this club for nine years now," Juarez said. "This has been my profession; my heart has been given to this club at every year."
RSL assistant general manager Elliot Fall was also promoted to general manager. The former Real Salt Lake communications intern had been serving as interim GM since Craig Waibel left the club in September. Retired RSL defender Tony Beltran will serve as assistant general manager for the club, RSL owner Dell Loy Hansen previously announced.
"It's a club that's been close to my heart for a long time. It's the only career I've ever had. I've been here since 2007, and have worked with a lot of special people," said Fall, a Salt Lake City native and University of Utah graduate. "I'm proud to represent my club, my community … and put some more trophies into that trophy cabinet up here."
Under Juarez, RSL finished the regular season third in the league in possession, passes completed and passes completed in their own half; and they were tied for the second-most wins in the Western Conference in that span, en route to a 16-13-5 overall record. The club then advanced to the Western Conference Semifinals before being eliminated by eventual champion Seattle in October.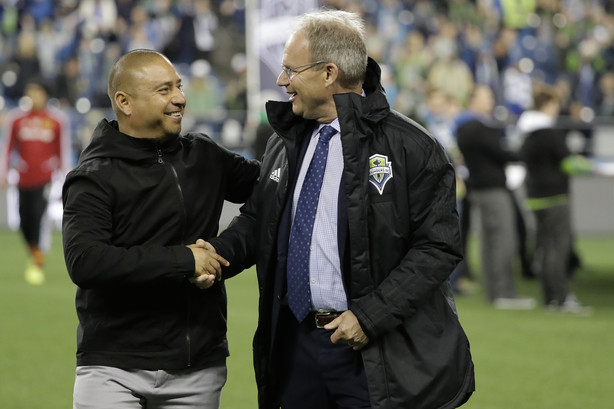 Juarez will retain most of his staff, he said Tuesday, which currently includes lead assistant coach Tyrone Marshall and goalkeeper coach Todd Hoffard. They'll also look to add a third assistant in the coming days, Juarez said.
"We have a developmental ladder of great coaches," Hansen said. "We use among ourselves: 'the RSL ladder.' It's almost sacred to us; anyone on that ladder, we feel like we should always move to the next rung."
In addition, Real Monarchs general manager Dan Enger was promoted to RSL technical director and development manager.
"Dan was one of my first five employees when we built out Real Monarchs," RSL executive vice president of soccer Rob Zarkos said. "His responsibility will be to integrate all player personnel, accounting, tracking, scouting and building out from the bottom.
"The model now is a development model. We are looking at the U-12 just as much as the first team."
Egner's role will also include the formation of a new model for the Monarchs, one that eschews a traditional general manager in favor of more influence on scouting, development and adding to teams at the academy, USL and MLS levels.
"We've been at work for a long time, and going about business, how everything was going to shake out," Egner said. "We'll have some things worked out … and our friend up there (the trophy) will hopefully have another friend next year."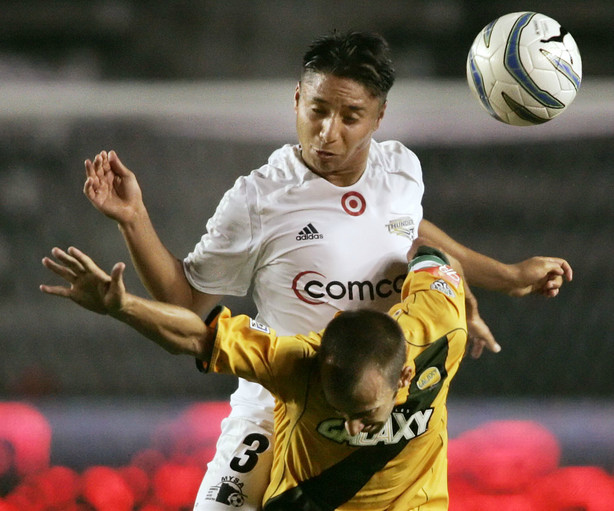 That model serves the fifth head coach in RSL's history well. The organization conducted a significant search of outside candidates — former coach Jason Kreis, now the academy director with Inter Miami, met with company executives but talks fizzled out rather quickly, according to one source.
But the right candidate proved to be in the same building all along — and his rise in coaching merits his rise across soccer. Juarez was never the fastest or most athletic soccer player in the history of the game, but he was smart. And those smarts served him well in establishing a career from scratch.
A former fullback with the USL's El Paso Patriots and Minnesota Thunder, Juarez hung up his playing shoes in 2007 and transitioned into a role with the RSL Academy in Arizona. After a stint as a "glorified chaperone," he worked his way up to academy director. It was, in many ways, his dream job — the purest form of coaching, he said.
His dream, of course, also included advancing as a coach, just as it does for anyone in any career. But the RSL organization is special for Juarez, and the chance to move up within the organization is not something he takes lightly.
"It's amazing. I've been fortunate to have been at the academy," Juarez said. "But I've always been at the service of the club. I love this club; it's the only club I've ever been at as a coach. I want to see it succeed. I've seen some great years of it, have been here with some great coaches — Jason Kreis left a stamp on the field that I fell in love with — but I'm fortunate and grateful to Mr. Hansen and Rob (Zarkos) for giving me this opportunity.
"If there's one thing I am going to do, it's work. I'm going to continue to work as hard as I possibly can every day to have this team succeed. If it doesn't succeed, at least I'll know that I worked extremely hard."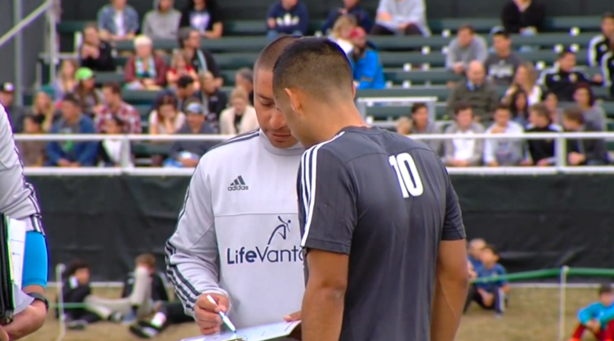 When Real Salt Lake founded its second-division club Real Monarchs in 2015, the man in charge of the developmental system got the call. Juarez's first professional coaching job would come under the umbrella that gave him a chance to stay in the profession.
Juarez took the reigns at RSL as an interim head coach in the wake of Petke's dismissal and subsequent firing following the latest incident with a referee at a Leagues Cup match against Mexico's Tigres.
Almost immediately, he left his stamp on the team. Real Salt Lake finished the regular season third in possession, passes completed and passes completed in their own half — and perhaps most importantly, were tied for second in the league in total wins over that span.
That consistency is what proved him well down the stretch, with a group of players he has grown to train, develop and regard as family. It's also a consistency that he hopes to take into the MLS offseason, though changes will be made. Brooks Lennon has already been traded to Atlanta United for $300,000 in combined allocation, and fellow academy alum Sebastian "Bofo" Saucedo is reportedly headed to Mexico's Pumas on a transfer. The club will also be looking to replace retiring goalkeeper Nick Rimando, who owns virtually every major goalkeeping record — and then some — in Major League Soccer history.
But as much as things change, the more they stay the same.
"We hope to be consistent, but you'll see growth off that," Juarez said. "Any time you go from one year to another, I look back at the whole season, put together a reporter from ourselves, from outside sources, and those feedbacks are important. We want consistency, but we want growth in that consistency — from the individual players and from the staff."
Now he'll get his chance as the full-time head coach of his first Major League Soccer team.
But for Juarez, it's about more than a title. More than a tag.
This club is about family. Several years ago, RSL took a chance on him to turn their fledgling academy into one of the jewels of North American soccer.
They're hoping he can do the same with the 2009 MLS Cup champs.
×
Related Stories