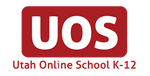 This story is sponsored by Utah Online School.
If you have a teen in his sophomore year of high school, get ready. ACT developers suggest that his first ACT practice test should be taken this winter.
While Utah high schoolers' ACT test scores trended upward in 2018, state scores are still coming in lower than national averages.
"Utah's average score for 2019 dipped to 20.3, one-tenth of a percent lower than the previous year. Nationwide, public school composite scores fell from 20.8 in 2018 to 20.7 for 2019," a KSL article states.
Although ACT prep resources can boost score outcomes, they often come affixed with exorbitant price tags.
Breathe easy, parents, the following free alternatives prepare students for this common college entrance prerequisite with the same effectiveness and precision of paid products.
Free ACT prep through Utah Online School
Utah Online School takes online instruction a step further than the rest, offering students a free course created, facilitated and monitored by an experienced Utah-licensed teacher with a master's degree in education.
The course is divided into four sections: math, science, English, and reading. These are the main components of the ACT test itself.
As far as what your student can expect, the website says, "Each section gives students a diagnostic pre-test that assesses their knowledge of the types of questions that will be on the ACT test. After taking this test, the program will adjust the course and tailor it to the individual needs of each student and the areas where he/she needs to focus their efforts."
After working on each section over the course of the class, a second test is issued so students can gauge how much they learned. Interested students can learn more on the Utah Online School website.
Online practice and instruction
Regardless of where you live, you can leverage the power of free ACT prep through several respected online websites and institutions. While these won't give you the personalized test prep that an actual course will, they can help your student practice on their own time.
Some of the most popular include PrepFactory.com, ACT Academy, Union Test Prep, Number2, and McGraw-Hill Education Practice Plus.
These websites offer students access to ACT eBooks, apps, flashcards, video lessons, expert lectures, full-length practice tests, personalized study plans, interactive learning games, assessments, progress tracking and diagnostic tools.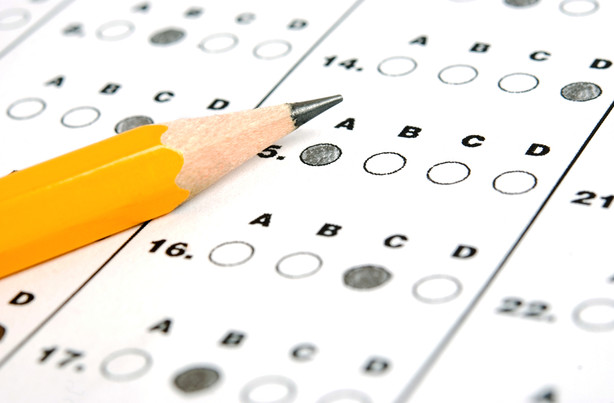 Library ACT prep books
Unofficial ACT prep books provide worthwhile content review and practice, but they don't come free. They can actually be shockingly expensive. However, a quick visit to the local library can get you access to these books without the price tag. Be sure to put your hold in before you go, however, because these are popular books.
Free official ACT practice tests
The well-known adage, practice makes perfect, can't be emphasized enough when it comes to ACT prep. Some experts believe taking old ACT tests with real questions is the best way to practice for the actual test. PrepScholar says, "These questions have been removed from circulation (so you won't ever see them on a real test), but their quality is second to none when it comes to ACT realism."
PrepScholar offers six of the most current, official ACT practice tests for free. The ACT also provides one free online sample test.
Smartphone apps
According to Education Week, 82% of high school students have a smartphone. With such a powerful tool, they can use their apps for more than just texting and posting. Teens also have access to some high-tech ACT prep apps, a number of which are free. Apps like ACTStudent, Ready4 ACT, and ACT Prep all have free resources for high schoolers.
These apps offer students access to study materials as often as they have their phones in their hands — which is a lot.
ACT apps help students prepare with thousands of practice questions, scores and answer feedback, video lessons, questions of the day, and virtual flashcards (with explanations to example questions).
Some apps will even start the user with a diagnostic test and then customize a course of instruction.
Challenging high school classes
Much of a student's ACT prep begins in the high school classroom. Students who take the core classes that the ACT covers had better scores than those who did not.
"For the class of 2017, 68% of students completed a core curriculum. Those students got an average ACT score of 22.1," states the ACT website. "Students who didn't complete the core classes had an average of 18.9."
They recommend high school coursework includes four years of English, three years of math (including Algebra I, geometry, and Algebra II), three years of science (including biology, chemistry, and physics), and three years of social studies.
Recognizing the ACT performance gap between students who take the core curriculum and those that don't, Utah is working with educators, parents and students to make a change in recent trends, State Superintendent of Public Instruction Sydnee Dickson tells KSL.
One way high school kids can take advantage of the core curriculum and improve their ACT scores is through convenient, free, online classes. Additionally, ACT prep courses, like the one offered from Utah Online School, supplement classroom learning while also allowing students to work on the course at their own pace.
To learn more or sign up for the free class, visit the Utah Online School website. Enrollment for 2nd semester begins on Dec. 2.
Whether they want to prep for the ACT Test, earn additional credits, create flexibility in their education schedule, etc, thousands of Utah students and educators choose UOS as their trusted online provider.
×