AROUND THE SHIELD — It's been a rough opening half of the 2019 season for the Miami Dolphins, but former Utah cornerback Eric Rowe finally saw his hard work with his new team pay off.
Rowe, who signed with Miami this offseason after a three-year stint with New England, has been among the defensive leaders for a historically bad team.
And on Sunday, he was right at the center of a historically significant win.
Rowe made four tackles in the Dolphins' 26-18 win over the New York Jets, handing first-year head coach Brian Flores the first win of his career as an NFL top boss.
But Flores quickly deflected the accomplishment to his players, including Rowe, whom he knows well.
"It feels good. But the only thing I can say is players win games; we coach them, but players win games," said the former Patriots defensive assistant Flores during his postgame press conference. "That group did a really nice job. They didn't get off to the best start, but all year we're dealt with a lot of adversity and the guys bounced back."
Rowe has been a stalwart in Flores' defense, and not just at his preferred position of cornerback. The NFL journeyman saw time at safety Sunday, and his coach expects to tap into the versatility of the former Ute who Flores simply calls "a defensive back" going forward.
"What I know about Eric is whatever we need he'll do his best and try to give it to us," Flores told team media Friday. "Love that about him."
Former BYU and Bingham linebacker Harvey Langi started at outside linebacker for the Jets (1-7), but did not record any statistics.
Here's how the rest of the state's former local high school and college football standouts fared in Week 9 of the 2019 NFL season.
Baltimore 37, New England 20
Former BYU linebacker Kyle Van Noy had six tackles, a quarterback hurry and a forced fumble in the Patriots' first loss of the season on Sunday Night Football.
New England fell to 8-1 on the season, leaving the Niners as the only undefeated team in the NFL.
Seattle 40, Tampa Bay 34
Former Utah State standout Bobby Wagner added to his franchise-record tackle haul with 11 stops, including a sack as the Seahawks held off the Buccaneers.
Former Utah safety Marquise Blair made five tackles for the Seahawks (6-2), while BYU alum Ziggy Ansah added a tackle and Utah and Brighton High grad Cody Barton made a tackle on special teams.
Former Utah, Utah Valley and Orem High product Matt Gay booted field goals of 41 and 45 yards for Tampa Bay (2-5).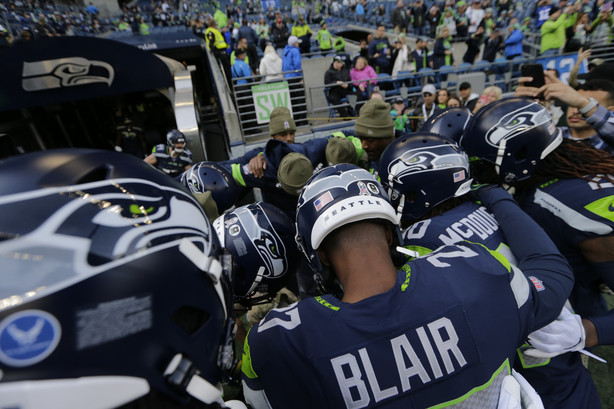 Buffalo 24, Washington 9
Former Weber State defensive back Taron Johnson and Utah's Star Lotulelei each had a tackle as the Bills improved to 6-2 with a win over Washington.
Utah and Skyline alum Tony Bergstrom and Utah State's Donald Penn both started on the offensive line for Washington (1-8).
Kansas City 26, Minnesota 23
Former BYU safety Daniel Sorensen had 4 tackles and a tackle for loss in the Chiefs' win over the Vikings to move to 6-3.
Oakland 31, Detroit 24
Herriman High grad Andre James, who played at UCLA, started at center in the Raiders' win over the Lions.
Former BYU and Utah State safety Dallin Leavitt made one special-teams tackle for Oakland (4-4), and former Southern Utah defensive back Miles Killebrew had a special-teams tackle for Detroit (3-4-1).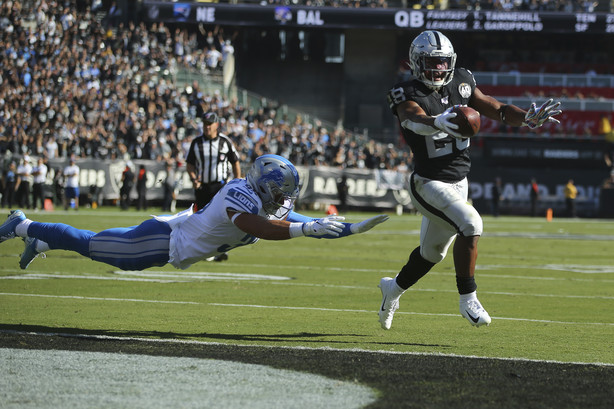 LA Chargers 26, Green Bay 11
Former Utah lineman Sam Tevi started at right tackle, and BYU product Michael Davis added five tackles for the Chargers (4-5) in a win over the Packers.
Jamaal Williams ran the ball just twice for 10 yards as the starting running back for the Packers (7-2). But the BYU graduate caught all six of his targets for 39 yards, including a 10-yard touchdown from Aaron Rodgers in the fourth quarter to prevent the offensive shutout.
Denver 24, Cleveland 19
Utah, Snow College and Westlake High alum Garett Bolles started at left tackle in the Broncos' win over the Browns.
Former Utah running back Devontae Booker added a 14-yard catch for Denver (2-5).
Former BYU linebacker Sione Takitaki made a tackle on special teams for the Browns (2-5).
Carolina 30, Tennessee 20
Utah State product Tyler Larsen rotated on the offensive line in the Panthers' win over former Southern Utah defensive back LeShaun Sims and the Titans.
San Francisco 28, Arizona 25
Former BYU linebacker Fred Warner continued his impressive sophomore season in the NFL with a team-high nine tackles and a pass deflected in the 49ers' win over the Cardinals on Thursday Night Football.
Former Utah punter Mitch Wishnowsky averaged 46.2 yards on five punts for the Niners, who improved to 8-0 with their first win in Arizona since 2013.
×
Related Stories