OGDEN — Morrissa Trimble still remembers the day she lost her oldest brother, the person she looked to as a father figure, like it was yesterday.
"Life-changing, to lose my big brother," Trimble said. "My mother had four children and I'm the baby of three brothers, so he was like a father to me. Life hasn't been the same for our entire family since."
Her oldest brother, Eddie Heckard, is the father of Weber State sophomore cornerback Eddie Heckard Jr.
The younger Heckard was three weeks shy of his 10th birthday when he handed over the keys to his house to the local fire department after his house was lit on fire. He had just walked back from getting his haircut across the street from the house where he and his father lived.
His father was inside their home but was later found dead after three people ransacked the home, beat his father and then set the house on fire to leave his father to die. Three people were convicted in the deadly crime and are serving life sentences in Las Vegas without the opportunity of parole.
From the time he was young, Heckard Jr., or "Lil' Eddie" to his family, had always been steady going. He was independent, reliable, an achiever, and a jokester all at the same time, according to Trimble, the woman he calls mom. Trimble is actually his aunt, but she had taken care of Heckard after his father was killed.
Trimble said Heckard reminds her a lot of her older brother. He doesn't just look like his dad, he has the same type of demeanor. Heckard recalls his dad making sure he did well in sports, but also made sure he did well in school.
"I grew up with all females," Heckard said. "So I was really the only man and had to be the man of the house at a young age. Since then, I've been pushing myself to get a scholarship to help my family out."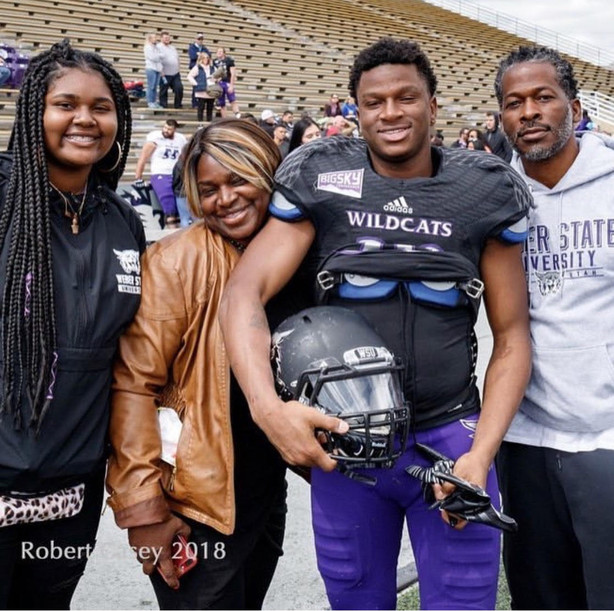 The sophomore cornerback at Weber State recalls growing up with close to nothing. He took that as motivation and did what he needed to do to get good grades and earn a scholarship. It's something his dad instilled in him from a young age.
"Probably just getting paid to have good grades," Heckard said about one of his favorite memories with his dad. "We had a lot of memories, but that's why I did good in school. At a young age, I didn't know too much about GPA and getting into college. I was really just getting straight A's to get money at the end of the day."
His smarts have not only paid off in the classroom, but they've also started to pay off on the football field as well. Both his head coach and his position coach have high praise for who he is on and off the field.
"He's one of those guys who gets good grades and all the coaches love him," said Weber State head coach Jay Hill. "All the players love him. In key situations, I trust him."
Heckard is always one of the first people to the facilities; he's watching and breaking down film to see how he can improve and perfect his craft.
"He's young, but he has that old soul to him," said cornerbacks coach Shaun Harper. "He's quietly becoming that leader we need amongst our corners. We have a really young group and he's actually one of them, but I think at the same time, a lot of the guys in the room really respect Eddie and how he goes about his business every day."
Heckard is the first in his family to go to college.
From the time he was little, he's defeated the odds stacked against him, and now he's breaking the chains in his bloodline. He may be quiet to those who don't know him; but if you got to know him, you'd probably learn just how much he means to his family and the football program at Weber State.
"There is no way that you can dislike Ed," Harper said. "His smile is contagious; he's just that type of guy. I think he has the utmost respect from his peers and definitely from the coaching staff. If you don't know him, I encourage everyone to get to know Ed."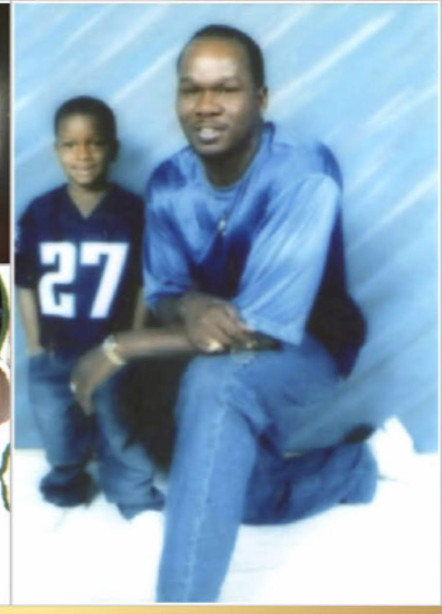 Carra McManamon is a native of Washington State and is attending the University of Utah. Contact her at cmcmanamon@deseretdigital.com or follow her on Twitter: @curramac22
×