This archived news story is available only for your personal, non-commercial use. Information in the story may be outdated or superseded by additional information. Reading or replaying the story in its archived form does not constitute a republication of the story.
By the time Andrea Dennison and her husband Tyler went to see Dr. Megan Link, MD, at the Utah Center for Reproductive Medicine, Andrea was feeling hopeless. "Maybe becoming a mother is not in the cards for me," she thought.
The couple had been trying to get pregnant for several years without success, and they didn't know why. Such was their desire to have a large family — like the families they both grew up in — that they wanted to exhaust all of their resources trying.
Tyler received a check-up and had been given the all-clear. His doctor recommended that Andrea see Link, a gynecologist and reproductive endocrinologist who specializes in fertility preservation, at University of Utah Health.
Utah is unique. With so many couples trying to get pregnant at an early age, the chances of achieving their wish of a large family is significantly improved by their youth. "It's a nice population to be able to treat," Link says.
Andrea and Tyler married relatively late by Utah standards; 31 for him and 26 for her. "We knew if we wanted to have three or four kids, we'd probably need to get started pretty quickly," Andrea says.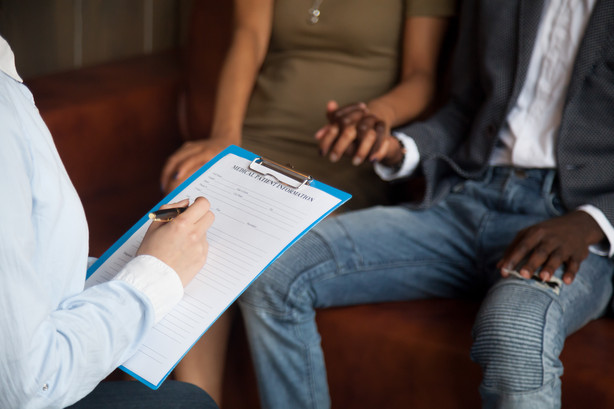 She was surprised to learn of several options before IVF. First was intrauterine insemination (IUI), where the partner's sperm is placed into the woman's uterus during ovulation. That didn't work. Then there was medication to yield multiple eggs when Andrea ovulated — that didn't help either.
That all took 10 long months. Each time Andrea got a negative pregnancy test, she felt ready to give up. Both her husband and Link's team did their best to pick her up and convince her to continue.
Link sees that kind of emotional impact all the time. "Studies show that the amount of stress couples feel is equivalent to when someone is diagnosed with cancer," she says. IVF is "all a numbers game," she continues.
IVF starts with the number of eggs, enhanced by injectable medications called gonadotropins, which causes eggs to grow and varies woman to woman, cycle to cycle. "Women during this time may feel a little unlike themselves with bloating and discomfort — more moody than they typically would," Link says.
The woman goes to the clinic for egg retrieval, which is done trans-vaginally. Andrea had 17 embryos fertilized successfully. More waiting — this time five days. The Dennisons ended up with six healthy embryos, one of which was transferred inside of Andrea in the space of just 15 minutes. The others were flash-frozen.
More waiting — this time to see if the embryo "burrowed in," Link says. Two weeks after the transfer, the couple went in at 8 am for a blood test to see if IVF had worked. They expected to know immediately but learned it would be four hours. They went home, put a movie on, and waited while Andrea constantly checked the volume on her phone. Finally, at 11:45 am, it rang.
She was so nervous, she couldn't move. "What do I do, Tyler?" she asked.
"You should probably answer it," he responded.
"I have some good news for you," the nurse said. Andrea broke down in tears and handed the phone to Tyler. "My wife is a little emotional right now," he told the nurse.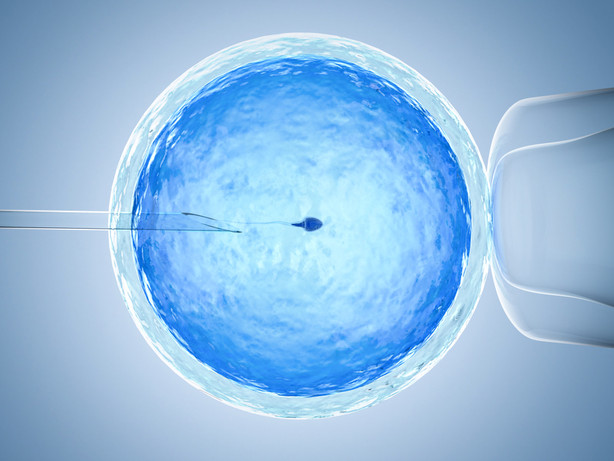 When the first viability ultrasound was positive, everyone was thrilled. "That was such a great feeling," Link says. "The Dennisons are a wonderful couple and to help them achieve the goal of parenthood…It's hard to even express."
On July 31, 2018, Andrea gave birth to a healthy daughter, Britta. "Even as heartbreaking and hard as infertility is, labor was great," Andrea says. "After going through all this, having a baby is no big deal." And she wants more. "We went through so much getting these embryos —I want to use them."
Link says the answer about when to consider IVF depends on the situation. If a woman is not having regular periods, she should seek help soon, as that's a sign of irregular ovulation. Couples younger than 35 should seek treatment after trying for one year, Link adds, while women between 35 and 39 should seek care within six months of trying to get pregnant. Those 40 or above should look at treatment after "a very short course of trying," she says. "Seeking care sooner rather than later would be a good idea."
But, Link cautions, "There's no set-in-stone answer. If couples are feeling they want to get tested to see if they are okay, or want to talk about what's going on, that's what the Utah Center for Reproductive Medicine is there for. We can do evaluations and talk about what the options are."
The Dennisons and Link's team all became close throughout the process, so she hopes to return to in order to have further children.
"Dr. Link's heart and her team's hearts would break with yours with each piece of bad news," she says. "On the flip side, when you receive good news, they celebrate with you, they are so genuinely happy for you. I never felt I had such a support group in a health care team."
×