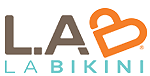 This story is sponsored by L.A. Bikini.
Shaving, waxing, tweezing, plucking and lasering all seem like necessary evils to achieve the ultimate goal: smooth, beautiful skin devoid of unwanted or unsightly hair.
But shaving often leaves ingrown hairs.
Plucking and tweezing is tedious and painful.
Lasering is expensive.
And waxing? It could almost be considered a form of torture. WebMD cautions that it can be messy, painful and ultimately ineffective. It can even lead to infection. That's enough to make you forget the dream of silky smooth skin and opt for the au naturel look instead.
However, the expression "beauty is pain" is a myth. Contrary to what past experience may have taught you, removing unwanted hair doesn't have to be a painful, horrific or expensive process. In fact, it can even be a sweet experience.
Whoever said sugar was bad for your body clearly never used it to remove unwanted hair. Thanks to a unique hair removal process called sugaring, you can enjoy smooth skin without the trauma. So do yourself a favor: Save the waxing for your car and treat yourself to something sweeter.
How it works
Although you might not have heard of this technique before, the sugaring method of hair removal has ancient roots. According to an article in Self magazine, this technique has been used for centuries, with ties to ancient Egyptian and Middle Eastern cultures.
Most sugar pastes are made of three simple, natural ingredients: sugar, water and lemon juice. The paste goes on cool, comes off easily, and works to lubricate your hair follicles, according to L.A. Bikini. The hair is then removed in its natural direction of growth for maximum smoothness with minimal pain. L.A. Bikini says that regular sugaring treatments can help permanently reduce hair growth by weakening the hair follicle.
The benefits of sugaring vs. waxing
Since sugaring uses only natural ingredients, the results are more gentle on your skin. L.A. Bikini notes that those who have problems with ingrown hairs, keratosis, eczema and psoriasis may find that sugaring improves their skin's tone and texture.
Unlike wax, sugar paste will not damage, burn or scar your skin. Sugaring is performed at body temperature, which is preferable to pouring hot, burning wax over your body — particularly if you have sensitive skin. L.A. Bikini also says that the sugaring process removes hair in the direction it grows, preventing ingrown hairs and inflammation.
Another important difference between sugar and wax is that sugar won't adhere to live skin cells. When the sugar is removed, it only pulls away hair and gently exfoliates dead skin cells, leaving behind silky smooth skin without the redness or inflammation you might experience from waxing.
There's also less mess involved in the cleanup. According to Healthline, the residue left behind after sugaring can be rinsed away with water, while residual wax must often be removed with post-wax treatments or oils.
Where to go
Though you might be tempted to simply try the process at home, there's something to be said for visiting a professional salon. Byrdie warns that getting the right consistency for the paste can be tricky, and you're more likely to be satisfied with the results at the hands of an experienced aesthetician.
Those looking for a way to get smooth skin naturally without the waxing side effects can turn to L.A. Bikini — the sugaring experts. The Draper location in Utah is many women's first choice for hair removal, and the reviews prove it. While the Draper location is Utah's only location, there are many opportunities for franchising throughout the state.
Join the team
Not only is L.A. Bikini at the forefront of how beautiful skin is achieved, but they're also at the forefront of how successful businesses are operated. If you'd like to be part of a forward-thinking, innovative business model, consider the current franchising options.
According to a Market Report for 2017, the hair removal industry is gaining significant momentum across the world, thanks to an increased interest in personal grooming for both men and women. Since there is only one Utah location, there are countless opportunities to start your own franchise and help women and men get the hair removal results they want.
To schedule an appointment or to learn more information about franchising options, visit the L.A. Bikini website today.
×