This archived news story is available only for your personal, non-commercial use. Information in the story may be outdated or superseded by additional information. Reading or replaying the story in its archived form does not constitute a republication of the story.
This story is sponsored by Robert J. DeBry—more than 200 years of combined experience practicing personal injury law.
Whether you are a fan of the diverse landscape, outdoor accessibility, or the robust local economy, Utah is a great place to live. While the locals have their reasons for choosing to stay and live in the Beehive State, there are nationally-recognized reasons, too.
Based on lists from a variety of reputable sources and statistics, Utah ranks first in many lifestyle factors. Here are 13 categories where Utah is no. 1 in the United States.
Best private-sector job growth
Utah has been ranked number one for business several years of the last decade, according to Forbes. Most recently, the State Policy Report recognized Utah is tops nationally for economic momentum.
This is calculated by averaging personal income growth rates, employment growth rates, and population growth rates. Combined and averaged, this report shows Utah has the top ranking for private-sector job growth.
Best state for entrepreneurs
BusinessWire reports Amazon found Utah to be the most entrepreneurial in the country, beating out heavy-hitters like California and New York. So if you've been waiting to start your own company, now is the time and Utah is the place.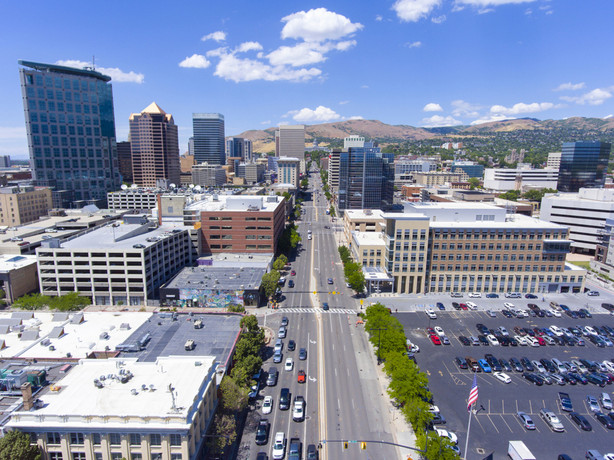 Amazon Vice President Nicholas Denissen praised Utah's entrepreneurial spirit in a news release saying, "It is exciting to see Utah at the top of our list ahead other great entrepreneurial states like California and New York... From incredible handmade artisans to small businesses inventing sustainable and eco-friendly products, there are thousands of Utah-based businesses demonstrating a tremendous entrepreneurial spirit — more per capita than in any other state."
If the biggest e-commerce retailer in the world calls Utah the best state for building a small business, you know it's a solid place to launch a new career.
Best performing large city
Utah's cities are well-known for their grid system structure and ease of navigation, but some are earning special recognition nationally for their successes in job and wage growth.
The Milken Institute awarded Provo and Orem with the top spots on the best-performing city index. Thanks to extensive job growth, well established technical hubs, and large investments by large corporations such as Adobe and Wavetronix, the Provo-Orem area is booming and shows no signs of slowing down.
Best state for upward mobility
For Utah, moving residents out of poverty isn't just idealistic, it's a reality. For several years, Utah has been recognized for its successes in sustaining upward mobility for low-income residents. Bloomberg specifically named Utah as the best state at helping all walks of life rise to the opportunity of living the American dream.
"President George W. Bush talked a lot about compassionate conservatism 15 years ago, but Utah has made it a reality. Utahans seem strongly committed to charitable works, by government, alongside government or outside government," says Megan McArdle, writing for Bloomberg.
"Whatever tools used are infused with an ethic of self-reliance that helps prevent dependency. And yet, when there's a conflict between that ethic and mercy, Utah institutions err on the side of mercy." This commitment to rising as a state has set Utah apart as the leader in creating opportunities for those in less-than-ideal circumstances.
Best state for the middle class
When it comes to supporting the middle class, nobody does it better than the Beehive State. According to SmartAsset, Utah ranks first for middle-class opportunity. Almost 50% of households earn between $35,000 and $100,000 annually and with a homeownership rate of about 70%, Utah clinched the top spot easily.
Among income and homeownership, factors such as middle-class job growth, property tax rate, income tax rate and home value influenced this ranking, according to SmartAsset.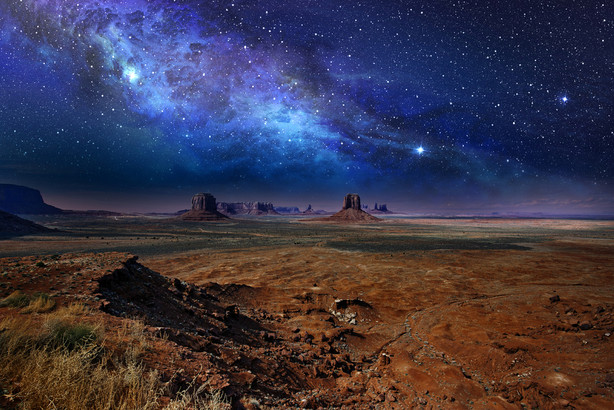 Number of Dark Sky Parks
This might be news to you, but as far as Dark Sky Parks go in the world, Utah has the most. A dark sky park is a designated area where the night sky is unobscured by artificial light, allowing the billions of stars in the sky to be seen easier.
The International Dark-Sky Association (IDSA) recently awarded Antelope Island State Park as the ninth dark sky park in Utah. These parks are only designated as such after the IDSA staff have reviewed the area and have found it to possess "exceptional or distinguished quality of starry nights and nocturnal environment."
These are all of the dark sky parks in Utah, according to the association:
Canyonlands National Park
Arches National Park
Dead Horse Point State Park
Natural Bridges National Monument
Hovenweep National Monument
Rainbow Bridge National Monument
Capitol Reef National Park
Bryce Canyon National Park
Goblin Valley State Park
Cedar Breaks National Monument
Torrey
Antelope Island State Park
North Fork Park of Ogden Valley
Steinaker State Park.
Children per capita
The bumper stickers of large stick figure families may be losing their humor among motorists, but Utah hasn't lost the lead for having the most children per family. In fact, according to Insider, Utah has the highest average number of children per family.
While locals might think of the five kids per couple running around the aisles in any given Utah Costco, the reality is much smaller. Utah only averages about two kids per family. It's still the highest in the nation, but smaller than what those stick figure bumper stickers would suggest.
Densest concentration of Jurassic-era dinosaur bones
While Vernal traditionally is thought of as the dinosaur mecca of Utah, it turns out that the Cleveland-Lloyd Dinosaur Quarry, near Price, has the densest concentration of Jurassic-era dinosaur fossils in the world, according to the Bureau of Land Management.
More than 12,000 bones, belonging to at least 74 individual dinosaurs have been excavated here, with many of them on display throughout various museums in Utah.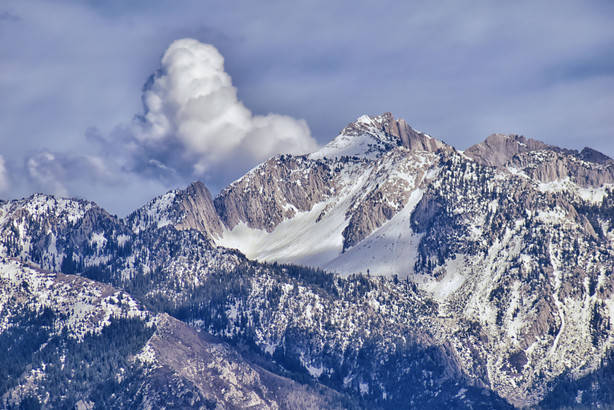 Tallest mountain peaks
With such a diverse landscape from St. George to Logan, Utahns will find themselves by some of the tallest mountain peaks in the nation. In fact, when averaging the tallest peaks in each county, the average elevation turns out to be more than 11,000 feet — the highest average in the United States, says Utah Wild. No wonder the skiing is so fun here.
Most volunteers
In 1812, Tennessee earned the nickname "The Volunteer State" when it enlisted thousands of volunteers to fight the British in the War of 1812. In recent years, Utah has been the No. 1 state for volunteer service, according to the Corporation for National and Community Service. With 51% of the state's residents reporting some sort of volunteer effort in 2018, Utah easily surpassed the 45.1% reported by second-place Minnesota.
The report noted in 2018 in Utah, more than 1.15 million volunteers contribute 133.9 million hours of service. The total value of those volunteer efforts $3.2 billion.
×