This archived news story is available only for your personal, non-commercial use. Information in the story may be outdated or superseded by additional information. Reading or replaying the story in its archived form does not constitute a republication of the story.
This story is sponsored by Robert J. DeBry—more than 200 years of combined experience practicing personal injury law.
Ask anyone from outside of Utah — there are some pretty strange laws on the books in the Beehive State. From (most notably) the alcohol limitations to relaxed gun-carrying laws, Utah is a land of its own.
That's not to say Utah is the only state with some unusual laws. For instance, Virginia law prohibits anyone from hunting and killing wild animals on Sundays, with the exception of raccoons. And in Oklahoma, it's illegal to eavesdrop! Mrs. Kravitz wouldn't be happy about that.
While there are some really interesting laws across the country, these are some of the strangest that were once enforced or that are still on the books in Utah.
Active Laws:
Skunk hunting
While it's illegal to hunt pretty much any animal in the state without a proper license, the government is okay with anyone hunting the stinkiest critters in the wild — skunks. According to the law, "Red fox or striped skunk may be taken anytime without a license as provided by this title or rules or a proclamation of the Wildlife Board."
You'd better make sure what you're killing is a striped skunk and not a spotted skunk. Both are found in the state, but harvesting a spotted skunk requires a furbearer license and is subject to seasonal regulations unless it is creating a nuisance.
Be aware, though, if you decide you want a skunk for a pet, it's not allowed unless you have a permit from the Division of Wildlife Resources.
Snowballs
While not illegal all over the state, in Provo, it's illegal to throw a snowball. The code reads, "Every person who shall willfully or carelessly within the limits of this City throw any stone, stick, snowball or other missile...is guilty of a misdemeanor." Yes, you read that right. A snowball is classified as a missile. Perhaps in the hands of a BYU football player a snowball could feel like a missile.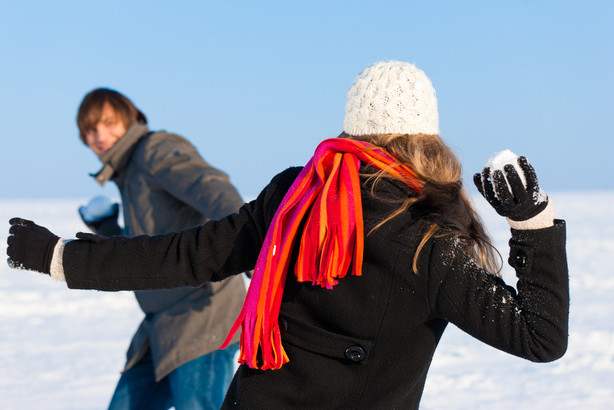 Handlebars
If you're a fan of cycling, you'd better keep at least one hand on the handlebars! Utah law states, "A person operating a bicycle or moped shall keep at least one hand on the handlebars at all times." No fancy tricks, kids. Additionally, carrying a package or bundle that prevents you from keeping both hands on the bike is illegal.
Boxing and biting
Utah has some pretty strict ideas about boxing. You must charge an admission fee, you have to wear boxing gloves, and biting isn't allowed (no wonder mike Tyson never fought in Utah). The law states, "direct, intentional, and forceful strikes to the eyes, groin area, Adam's apple area of the neck, and temple area of the head" are prohibited. At least you know you'll probably walk out of a Utah boxing match alive.
It's also illegal to promote an ultimate fighting match in the Beehive State, according to the 1997 law.
Pesky beavers
It's everyone's biggest landscaping nightmare: beaver damage. Or not. Most people probably can't relate to this law, but it's still a part of Utah code.
The law states that "whenever it is apparent that beavers are doing damage to, or are a menace to, private property, any landowner or tenant may request authorization to kill or trap the beaver so involved." The Wildlife Board has to approve the request.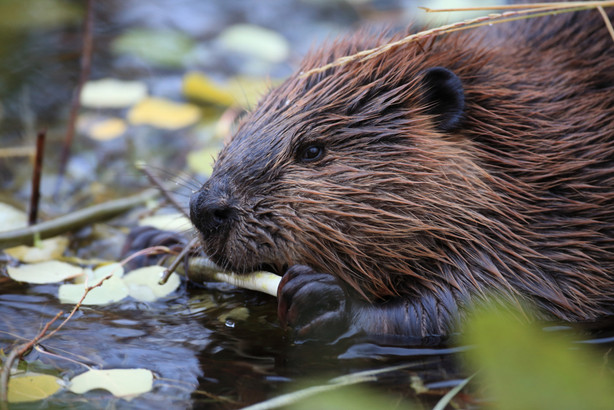 Catastrophes
In case this one isn't obvious, it's illegal to cause any catastrophic situation. This means Utahns cannot cause fires, floods, avalanches or the like. And while it is legal to own a weapon of mass destruction, it is illegal to actually use it. Weapons of mass destruction might include biological agents, toxins, or anything intentionally created to cause widespread death or injury, according to Utah law 76-10-401.
Targeting buses
This might again seem obvious, or even excessively specific, but it is not legal to hurl a missile or shoot a firearm at a bus in Utah. Authorities, on the other hand, have a little more wiggle room with this law.
"The prohibition of this section does not apply to elected or appointed peace officers or commercial security personnel who discharge firearms or hurl missiles in the course and scope of their employment," states the Bus Passenger Safety Act. It's hard to imagine a scenario when throwing a missile at a bus is within the scope of a police officer's employment, but they're covered — just in case.
Repealed Laws
Tax stamp for drug dealers
This is a law sure to be a little confusing. The Illegal Drug Stamp Tax Act required drug dealers to get a tax stamp from the Utah State Tax Commission before they could sell their illegal drugs. If it seems counterintuitive, you're right. Illegal drug dealers had to get the government's permission (essentially) to sell their illegal drugs, says Avalara, a tax compliance company. Since most people selling drugs didn't purchase a tax stamp, that would be another charge prosecutors could press against dealers.
The tax price was pretty steep, too. For one gram of marijuana, it was $3.50, and for one gram of a controlled substance, it was $200. In 2012, the law was repealed, according to the Utah State Legislature.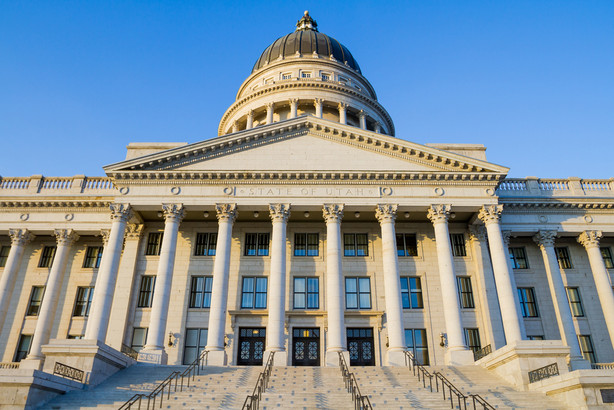 Fornication
Up until this year, sex before marriage was against the law, at least in Utah. It wasn't until March 2019 that this law was finally removed from the books. While it hasn't been enforced in decades, lawmakers, including Governor Gary Herbert, decided it was time to modernize Utah code. However, some conservatives in state congress were not convinced the 1970s law should be repealed.
The penalty for breaking the law, according to NPR, was a fine up to $1,000 or up to six months in jail.
Adultery
The highly unenforceable law banning adultery and sodomy between two consenting adults was finally repealed in 2019, along with a slew of other sex-related laws. As most people can image, the law was very difficult, even downright impossible, to enforce.
In a 1995 case out of West Valley, a man claimed the statute "offends his right to privacy, and violates substantive due process of law under the United States Constitution. The plaintiff also makes a 'free expression' argument and a claim of overbreadth of the adultery statute in relationship to that contention."
Alcohol emergency
Until 2011, it was illegal for Utahns to sell alcohol in a governor-declared state of emergency. So even if you wanted to take the edge off during a natural disaster or other crisis, it simply wasn't permitted.
The code said, "During a period of emergency proclaimed by the governor to exist in an area of the state, it is unlawful for a person to sell, offer to sell, or otherwise furnish any alcoholic product in that area if the director of the department has publicly announced and directed that alcoholic products may not be sold, offered for sale, or otherwise furnished in that area during the period of emergency."
State law 32A-12-207 was edited in 2003, and eventually repealed in 2010, according to Justia.
While there are still some strange laws in effect in Utah, the state legislature has been working hard to modernize state code, according to NPR.
×