This archived news story is available only for your personal, non-commercial use. Information in the story may be outdated or superseded by additional information. Reading or replaying the story in its archived form does not constitute a republication of the story.
The goal of any diet plan or weight loss routine is to help people reach their optimum levels of fitness and wellness. In many cases, weight control can be achieved through the patient's own motivation and perseverance.
However, there are times when patients are not able to lose enough weight on their own. In these cases, simply managing diet and exercise is not enough to help them reach their weight loss goals.
"Although weight gain is largely a result of eating behavior and lifestyle, some people are at a disadvantage when it comes to controlling their eating habits," Healthline explains. "Overeating is driven by various biological factors like genetics and hormones. Certain people are simply predisposed to gaining weight."
Excess body weight leads to a multitude of health problems over time, many of which can only be cured or controlled by weight loss.
"Motivations for losing weight can vary from person to person," says Dr. Catherine Beck, general surgeon for Jordan Valley Medical Center. "But, for some people, losing weight is ultimately about enjoying a healthier lifestyle. Excess weight can be associated with diabetes, high blood pressure, high cholesterol, sleep apnea, ankle, knee and hip pain, chronic pain, depression and multiple cancers."
Besides feeling more comfortable in your own skin, there are many other important reasons for choosing weight loss surgery. Some people may decide to opt for bariatric surgery if:
They struggle to control their weight through other methods.
They want to improve their energy levels in order to begin and maintain an exercise regimen.
They have a family or personal history of severe obesity.
They've been able to lose weight before but cannot keep it off in the long run.
They want to improve their quality of life and manage or eradicate a coexisting condition like sleep apnea or diabetes.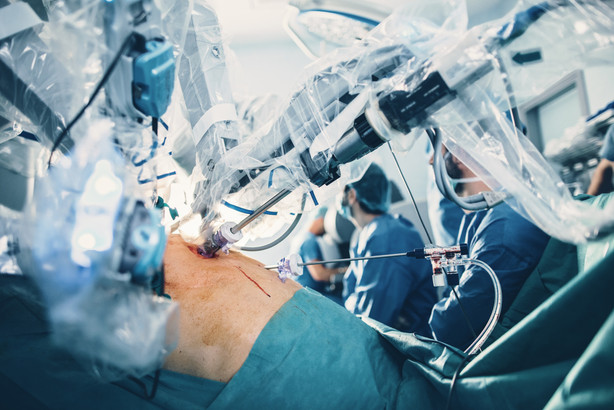 Two main surgical weight loss methods
There are two primary surgical weight loss methods available to patients in the United States: gastric bypass and sleeve gastrectomy. Each has its own pros and cons and one or both may not be right for all patients. Be sure to speak with a healthcare provider to determine your best course of action.
Gastric Bypass
The aim of a gastric bypass procedure is to reduce the stomach's capacity to about a cup, rather than the 4-6 cups of an average adult stomach. It also involves the bypass of a portion of the small intestine, which limits the number of calories the patient absorbs from eating.
"A skilled surgeon separates a patient's stomach into two parts," Beck explains. "A small pouch at the top is the only section utilized post-surgery; the rest of the stomach is closed off below." It can be performed either via open surgery or laparoscopically with special instruments that utilize four very small incisions on a patient's stomach.
"In addition," Beck continues, "the intestines are rearranged in such a way to bypass the top portion of the small intestine. Patients lose weight due to only having a small stomach that reduces their ability to eat large portions and create a feeling of fullness."
This method also produces changes in gut hormones, says the American Society for Metabolic and Bariatric Surgery, leading to those feelings of satiety and reversing one of the main mechanisms through which obesity leads to type 2 diabetes.
Sleeve Gastrectomy
Another surgical option is the sleeve gastrectomy, a procedure which is now the most common weight loss surgery performed in the U.S. Like gastric bypass, it works by limiting the amount of food the stomach can hold. In this case, about 80% of the stomach is removed while the remaining stomach is formed into a banana-shaped structure.
"This allows the intestines to remain intact while making the stomach smaller," Beck explains. "This bariatric procedure is shown to alter gut hormones, such as lessening the hunger hormone ghrelin," which, in turn, can lead to the remission of diabetes as well as significant weight loss.
With both gastric bypass and sleeve gastrectomy, patients lose about 50 to 60% of their excess weight within one year. This means their quality of life and health outlook increases quickly. Both surgeries also have a high success rate for keeping the weight off long-term.
Surgery does present risks, as with any medical procedure, but many patients find that the benefits outweigh the risks. With many options to choose from, it's important to make the decision that's right for you and your health.
If you're considering weight loss surgery, talk to an experienced doctor about the best option for you. Make sure the hospital and staff are also up to standard. To find a hospital providing these services near you, contact a local Steward Healthcare provider today.
×