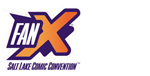 This story is sponsored by FanX Salt Lake Comic Convention.
Since 2013, the FanX Comic Convention sweeps downtown Salt Lake City with thousands of cosplayers. Stars who've come to the convention to meet with fans rave about the event. According to the Deseret News, Brent Spiner, who played Data in "Star Trek" said, "I know everything thinks this. Of all the conventions in the world, this is the single best. It's the best one...this is like the king of all."
Even though thousands of people gather for the convention each year, others who may not know as much about it might have some preconceived notions about the whole thing. Here are five myths about comic conventions, especially FanX, and the truth about the fun event.
Attendees have to dress up
Comic conventions have long been heralded as cosplay fests and for good reason. You can participate in and witness some of the best cosplay in the west. However, don't feel like you have to dress up to attend. Just come to FanX as you are; there's no reason to keep yourself from the fun.
Costumes and characters are welcome, and prizes are awarded for the best ensembles. If dressing up isn't really your thing, support your friends by nominating them for the Cosplay Hall of Fame. If anything, attendees of the convention will enjoy seeing all of the amazing cosplayers at FanX.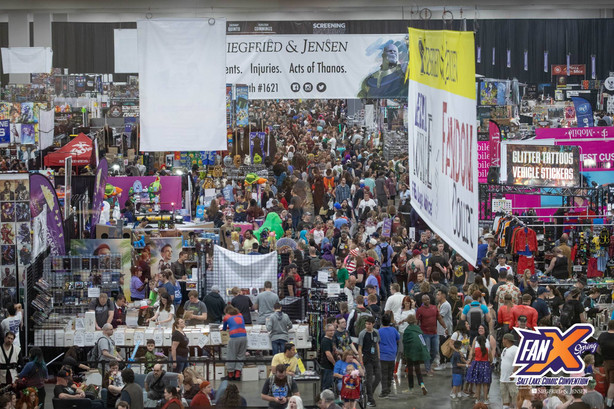 It's only for comic book nerds
The beauty of FanX is that every person has something they're passionate about. Even if you don't love a character, show or franchise enough to dress up, you can still enjoy the lively atmosphere and enthusiastic people.
Something you should know about FanX is that there is a huge variety of events and things to see. Mainstream celebrities like Tom Holland ("Spiderman"), Matthew Lewis ("Harry Potter"), Casey Cott ("Riverdale") and even Disney voices like Susan Egan ("Hercules") will be there for photos and autographs.
It's crazy expensive
As with any worthwhile experience, it usually costs money. However, FanX has plenty of ways to customize your experience based on your personal budget. You can purchase single-day passes or a single pass for all three days. To meet celebrities and participate in Xperience, you can choose your add ons so you don't pay for something you don't necessarily want.
In addition, the following people qualify for ticket discounts:
Students
Teachers
Military (active and veteran)
First responders
Seniors (60+).
It's also good to keep in mind that the event pass gets you in for the whole day, so you'll have a full day (or three) of entertainment.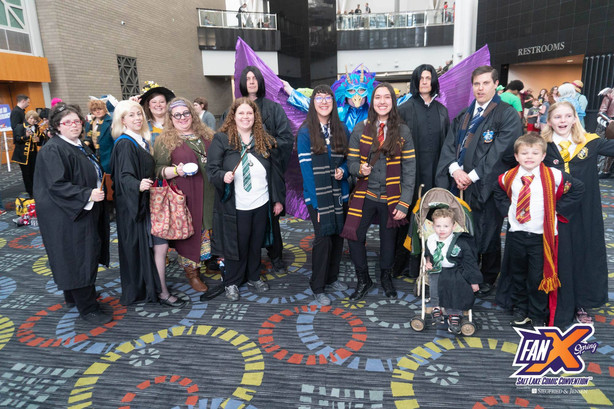 It's not kid-friendly
Even if your child is too young to watch some popular movies highlighted at FanX, there are tons of fandoms perfect for kids. Past guests love showing their kids the cosplayers dressed up as some of their favorite characters.
There's also a special part of the convention directed toward kids and families. KidCon hosts activities related to science, technology, engineering, art and design, and math. It's good to note that kids under 8-years-old are free with an adult pass.
It's just about the celebrities
Although the celebrity attendees are certainly a big draw for most people, that's definitely not the end-all of FanX. The convention is a place for like-minded people with similar interests to connect, talk about their fandoms and enjoy the exciting atmosphere.
There are also dozens of vendors, booths, gaming competitions and even cosplay contests.
Don't let the myths you've heard keep you from enjoying the fun phenomenon that is FanX. Get your tickets for the Fall 2019 event while they're still available.
×