PROVO — Others may have doubted, but Joe Tukuafu never did.
All the times he was running wind sprints at East High School, his alma mater. All the days he hung around campus or at nearby Utah Valley University.
All the times when he could have been bitter, or transferred, or simply moved on from football.
Tukuafu never doubted he'd make it back to BYU.
And so, after nearly two years of not seeing meaningful snaps in a BYU uniform, the 6-foot-4, 265-pound tight end looked around as BYU football opened fall camp this week in Provo.
And he was grateful.
Grateful to head coach Kalani Sitake. Grateful to defensive coordinator Ilaisa Tuiaki, who took an interest in him at East. Grateful to the BYU administration, that helped him, prodded him, and allowed him to come back to school. Grateful to the admission's office that accepted his re-application.
"I've always wanted to come back," Tukuafu said after the Cougars' first practice in the Indoor Practice Facility. "I was really close to coach Kalani, and every meeting I told him I was coming back and ready to come back."
Now, Tukuafu is ready to get to work.
With the tight ends — even if his frame looks more like an offensive tackle.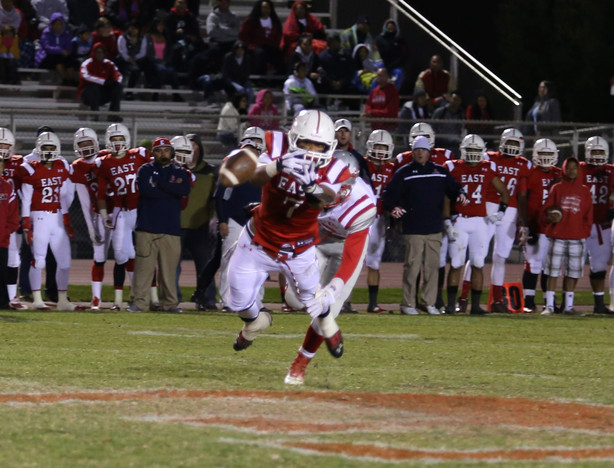 "He has an 87 jersey on. It's still a little tight, but he's a tight end for us," Sitake said. "We'll need his presence on the line of scrimmage."
A former Utah State signee, Tukuafu, who helped East to the Class 4A state championship game in back-to-back seasons in 2013 and 2014, elected to transfer to BYU following a two-year mission for The Church of Jesus Christ of Latter-day Saints in Argentina.
But then-Aggies head coach Matt Wells didn't take kindly to that plan, blocking the tight end's transfer to the university.
It's hard to blame Wells, who is now the head coach at Texas Tech, for feeling spurned. Not after being one of the few coaches willing to take a chance on the former Leopard who racked up 700 receiving yards and eight touchdowns as a senior, while also adding 47 tackles and 6.5 sacks on defense.
But Tukuafu really wanted to be at BYU. So he enrolled in school, joined the football team, and spent the entire 2017 season on the scout team, using a redshirt to preserve his eligibility.
But then more bad news: Sometime around media day in the summer of 2018, Tukuafu left school, along with former East teammate Ula Toluta'u. The duo never returned during the season.
But when Tukuafu rejoined the team, there were no ill feelings, no animosity, no petty jealousies from younger (or older) tight ends. It was just gratitude for coming back — even from BYU tight ends coach Steve Clark, who learned Tukuafu was returning just a few days before fall camp.
"I'm really happy, not just because he's a good football player. But I love Joe," said Clark, who added Tukuafu lost 30 pounds before re-enrolling this summer. "He had been working through some issues, and I just waited for the word. I got the word, and I was really excited to get him back."
There are a number of reasons why Tukuafu (and Toluta'u, who remains in the NCAA transfer portal, according to a source) wasn't available to play last year. Academics. Roster needs. BYU's singular honor code. All have been thrown out by some anonymous message board commenters around the internet.
Tukuafu won't say why he had to leave BYU.
That's not important to him right now. What's important is that he's back with a coaching staff that first identified him at the Ute Shoot in 2010, when Sitake was the defensive coordinator at Utah.
"They showed me love, and it's time to pay them back," Tukuafu said.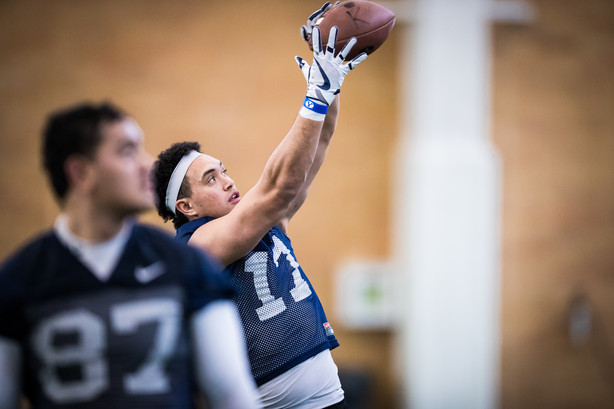 Now he joins a tight end group that includes former Freshman All-American Matt Bushman and Moroni Laulu-Pututau, who is coming off an ACL injury, and high-impact freshmen Isaac Rex, Hank Tuipulotu and Carter Wheat (who will wear No. 99 to match his own 6-foot-4, 230-pound frame).
"It's a brotherhood in there, and even though Joe wasn't here, he was around still," Clark said. "He would come in, talk to the players, and not stay away for months.
"There's no animosity to it. He's easy to like; he just wants to do what's best for the team."
Tukuafu will have three years of eligibility remaining, with no redshirt season, to finish at BYU. His path to playing time has been a bit unique, compared to more conventional tight ends that have come through BYU — a program littered with NFL standouts in its history.
But he's ready to make good use of his time.
"I can only give thanks to BYU, their administration, and Coach Kalani for what they've done for me throughout the year I was out," Tukuafu said. "They helped me, and influenced me to keep the fire burning for wanting to play football and to come back."
×
Related Stories