HERRIMAN — Real Monarchs have a new man in charge.
Or an old manager who is back.
Or a new-old manager for now who ... well, you get the picture.
Martin Vasquez left his position as head coach of Real Salt Lake's second-division side, the club announced Monday morning, and the dutiful RSL employee since 2011 will be replaced on an interim basis by assistant coach Jamison Olave.
"We want to thank Martin for his years of service to the club. He was integral in building our academy in Casa Grande, helping to design our ongoing development program and in assisting in the fundamental integration from the academy, through the Monarchs and up to the first team," RSL executive vice president of soccer operations Rob Zarkos said in a statement. "We wish Martin and his family nothing but success in their future endeavors."
Vasquez first arrived at the RSL Academy prior to the 2011 developmental academy season, and he's been with the club ever since. A former assistant coach with the Los Angeles Galaxy and Germany's Bayern Munich, among others, Vasquez was named head coach of the now-defunct MLS team Chivas USA in 2010. He was fired a year later following an 8-4-18 season; the Goats folded four years later.
But Vasquez caught on in the developmental circuit, and though he had offers to coach at the lower divisions several times, he stayed with Real Salt Lake prior to his ascension to the Monarchs job, he told KSL.com at the beginning of the season.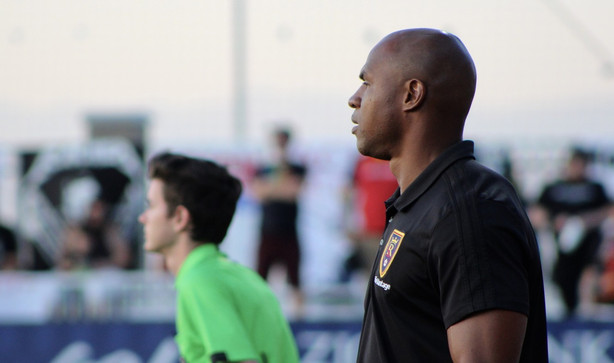 "I had a chance to go to Mexico, and to go to Central America and be coach of a U-20 national team; I had an opportunity to coach in USL Pro," he said during a lengthy sit-down interview at the time. "But what I was doing in Arizona and that we continue to do here made me feel that I was being a good influence and impacting and helping some young players. I have been enjoying that, and it's why I didn't miss taking those positions."
Things did not fare so well on the pitch, though.
Real Monarchs opened the season winning two of their first five matches, but have won three-straight to sit at 6-6-3 and just outside the playoffs in USL Western Conference play. They'll face New Mexico United at 8 p.m. MT Saturday at Zions Bank Stadium for the second match of a three-game homestand.
This will be Olave's second stint as interim manager of the Monarchs. He took over last summer after former coach Mark Briggs was charged with counts of domestic violence stemming from last May (those charges were later dropped, and haven't been taken up since). But the England-born manager resigned his position Aug. 23, and Olave finished out the season in charge before Vasquez was named head coach in January.
×
Related Stories