HERRIMAN — After a controversial 2018 season that included spending half the year guided by interim manager Jamison Olave, Real Monarchs have a new coach.
Martin Vasquez, Real Salt Lake's longtime academy director, was named the head coach of second-division side Real Monarchs, the club announced Monday morning prior to preseason training camp at the RSL Academy in Herriman.
Vasquez formally replaces Mark Briggs, who resigned after two seasons with the Monarchs following allegations of domestic violence that were later dropped. Veteran RSL center back Olave finished out the 2018 campaign with the club, which included guiding the Monarchs to back-to-back USL Cup playoff appearances.
The club also retained Olave as an assistant coach, in addition to goalkeeper coach Matt Glaeser.
As part of his tenure with the RSL Academy, Vasquez was pivotal in the development of homegrown products Jordan Allen, Danily Acosta, Justen Glad, Aaron Herrera, Brooks Lennon, Corey Baird and Sebastian Saucedo.
"I'm very grateful for such an amazing opportunity to join the Monarchs after eight years with the RSL Academy," Vasquez said in a statement from the club. "My time with the players within the RSL academy, both past and present, has helped me immensely. The players' attitudes, enthusiasm and willingness to not only better themselves as players and men, but to help me grow as a coach has been an integral part of my time as coach and is something I will forever be thankful for. It has been a privilege to be a part of such an incredible academy side. Now with the Monarchs, I'm excited to continue to be a part of the development of our players and our club as the head coach.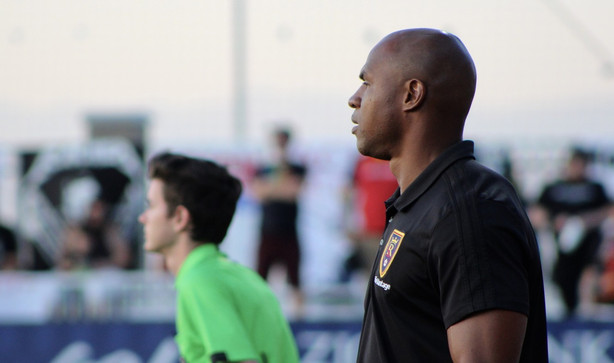 "I'm here to win with the Monarchs while continuing to help develop our players and help them reach the next level."
Vasquez, 55, signed a five-year extension with Real Salt Lake in 2015 to stay on as the club's director of soccer operations for the Real Salt Lake Academy. The job kept him in charge of the club's U-16 and U-18 teams that compete in the U.S. Soccer Development Academy season, in addition to his role with one of Major League Soccer's top-rated academy programs that has vacillated between Arizona and Herriman.
Born in Yahualica, Mexico, Vasquez moved to the United States at age 12 and attended college at Cal State-Los Angeles. He played professionally stateside from 1984-87 before heading back to Mexico, where he played for Universidad de Guadalajara (1987-90), Puebla (1990-91), Veracruz (1991-92) and Atlas (1992-96).
In MLS's inaugural season in 1996, Vasquez was allocated to the Tampa Bay Mutiny, where he played two seasons before finishing his career in 1998 with the San Jose Clash.
Vasquez was previously an assistant coach with the Los Angeles Galaxy (2004) and Chivas USA (2005-08) and Germany's Bayern Munich (2008-09) before this lone season as a head coach in MLS, leading the now-defunct Chivas USA to an 8-18-4 season in 2010.
The next year, Vasquez signed on with Real Salt Lake's academy, then located in Casa Grandes, Arizona, and he's been there ever since.
×
Related Stories