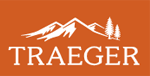 This story is sponsored by Traeger.
It's the season of shorts, sandals, sunscreen and smoked meats on the barbeque. For most people, these warmer months are synonymous for grilling and being outdoors while basking in the warmth of longer days.
With summertime holidays coming up and perhaps a family reunion or two, it's time to fire up the grill and get cooking. Gone are the days when barbequing was limited to your basic charred hamburger patties or greasy hot dogs.
With the advent of wood-fired grills, backyard barbequing has become a true art form, making grilling delicious, easy and versatile, according to BBQ Guys.
"Wood-fired food just tastes better than charcoal and propane," Jeremy Andrus, CEO of Traeger Grills told Forbes magazine. They're also extremely easy to use. Traeger even has a Wi-Fi connected grill that enables you to control your grill anytime, anywhere from the Traeger App.
Perhaps you're already a grilling guru and you've mastered the art of smoking fine meats such as pork, brisket, chicken and ribs. If you really want to impress your friends and family, try grilling something other than the old standbys.
Though it may sound crazy, there are several things you can cook on a grill that you wouldn't consider possible — like desserts, side dishes and even drinks. (Yes, drinks.) And the best part? They're easy to make — even if you're a grilling novice.
Here are just a few unbelievable things you can cook on a grill.
Grilled Piña Colada
If you've never had grilled pineapple before, you're missing out. But if you never turned that pineapple into a grilled piña colada, then you haven't been living your best life.
Most people wouldn't think of using a grill to make a beverage, but after you've tried this grilled piña colada recipe from Traeger Grills, you won't ever go back to the boring, traditional methods.
This recipe is the perfect summer cocktail. Simply core a pineapple, cut into spears, grill until lightly browned, then blend it all up with light and dark rum and some coconut milk. Garnish with a pineapple or maraschino cherry if you'd like, then sit back, relax and enjoy.
Level of difficulty: 1/5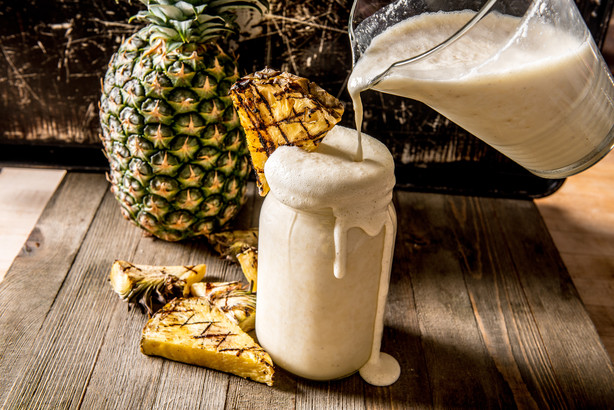 Smoked Grape Lime Rickey
If pineapples and coconuts aren't your thing, perhaps you'd be interested in this grape lime rickey recipe.
You start by slowly smoking red grapes on low heat until tender, then roasting fresh limes directly on the grill grates. When you've blended everything per the instructions, combine it all with lemon-lime soda for a refreshing and unique wood-fired drink that will cool you off.
Level of difficulty: 2/5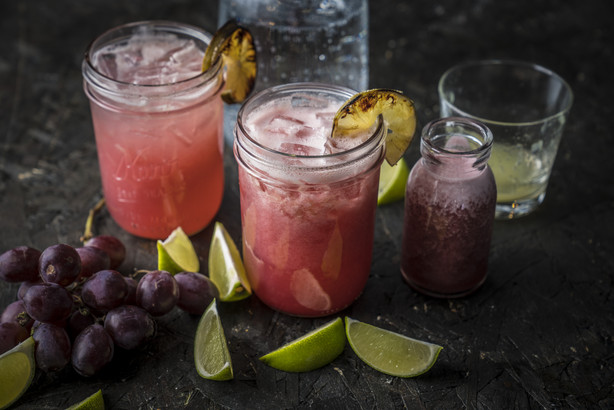 Baked Macaroni and Cheese
Here's one for the kids (and adults, too.) This baked macaroni and cheese puts a unique, wood-fired twist on the classic comfort food.
Packed with butter, cheese and seasonings, you'll want to save some for yourself before the family devours it all.
Level of difficulty: 2/5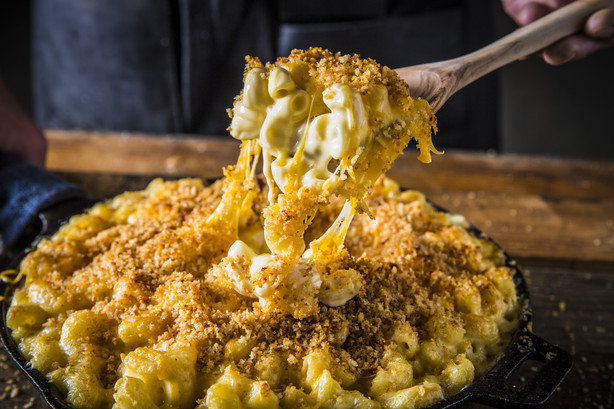 Grilled Wedge Salad
Yes, you can now grill your salad. If you struggle to get your child (or husband) to eat the leafy green stuff, this grilled wedge salad recipe might just change their minds.
While you're grilling up some bacon strips, brush romaine lettuce with olive oil, season with salt and pepper, then lay it cut side down directly on the grill grate for five to seven minutes until the lettuce is lightly browned and grill marks appear.
Of course, you can't have a wedge salad without blue cheese dressing. Use the blue cheese recipe Traeger includes, and then drizzle lightly over the whole salad.
Level of difficulty: 2/5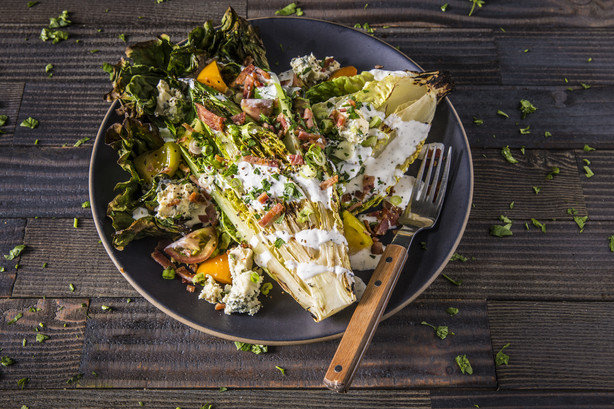 Smoked Potato Salad
For those who prefer non-leafy salads, there's always the traditional potato salad. But if you've grown tired of the same old recipe, Traeger's smoked potato salad recipe offers a unique way to dress up and pack some flavor into this common, backyard, barbeque staple.
The secret lies in smoking and roasting russet potatoes before combining them with a creamy mayo dressing, which gives you a delicious smoky kick to a classic side dish.
Level of difficulty: 2/5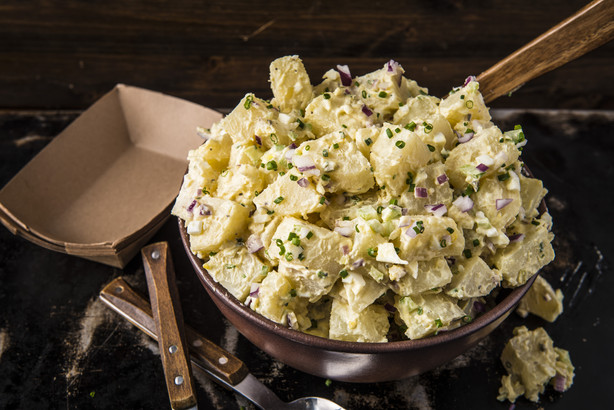 Baked Donut Holes
Now it's time for the most important part: dessert. For a tasty, family-friendly recipe you "do-nut" want to miss, try these baked donut holes.
After baking, dip the donut holes into the melted butter then toss with the cinnamon sugar. If you want to go the extra mile, fill the donut holes with curd, chocolate sauce or your favorite jam. Feel free to mix up the sugar mixture as well. (Traeger suggests filling the donut holes with lemon curd and tossing them in a mixture of granulated sugar, cardamom and lemon zest.)
This is a recipe you can play around with. Have fun and enjoy!
Level of difficulty: 2/5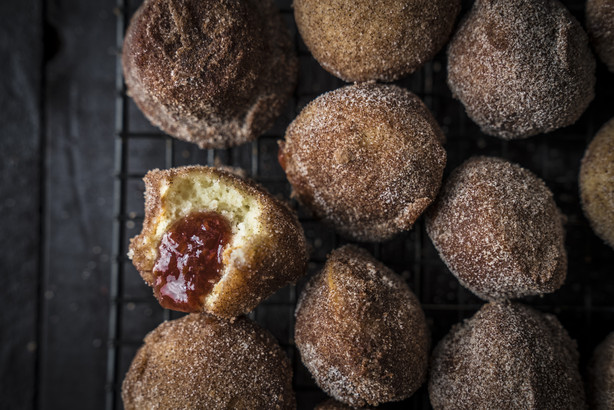 Traeger Chocolate chip cookies
Who doesn't love a good chocolate chip cookie? Unfortunately, it can be hard to justify baking during the summertime when you don't want your oven to heat up the whole house.
But what if you could bake your favorite American treat outside on the grill?
Traeger's chocolate chip cookie recipe lets you bake soft, homemade chocolate chip cookies that are sure to please a crowd. Here's a tip: if you want a chewy, gooey center, with a perfectly cooked exterior, keep the cookies mounded up high. For extra flavor, sprinkle a bit of sea salt on top. You might just never use the oven again.
Level of difficulty: 2/5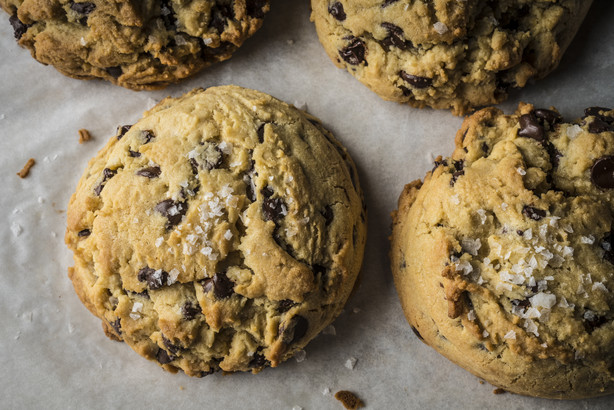 Hungry for more?
Now that your stomach is growling, it's time to try this out for yourself. Your friends and family will marvel at your grilling versatility, and your outdoor parties will never be the same.
If you're ready for more recipes, there are plenty more to check out. Access more than 1,000 grilling recipes on the Traeger website or the Traeger Grills App.
×