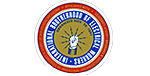 This story is sponsored by International Brotherhood of Electrical Workers.
As many young adults graduate high school and even college, the career options open to them are overwhelmingly vast. As more and more people of all ages realize that a four-year degree isn't for everyone, the options outside of a university are growing more reasonable.
A career as an electrician offers a wide range of benefits for both new hires and experienced master technicians. Because it doesn't require a four-year college degree, it allows qualified applicants to begin paid job training right out of high school with flexible work hours and a great long-term job opportunity outlook.
"Employment of electricians is projected to grow nine percent from 2016 to 2026," according to the Bureau of Labor Statistics (BLS). "Increases in construction spending and growing demand for alternative energy sources will drive demand for electricians."
For young and old alike, the job satisfaction and security of working as an electrician are benefits that shouldn't be overlooked.
Job outlook for electricians is strong in Utah
The job outlook for electricians in Utah is even better than the national average, according to statistics cited by ElectricianSchoolEDU. The 10-year period ending in 2022 is forecasted to see a 29% increase, according to reports by the Utah Department of Workforce Services. Eighty-five percent of surveyed contractors in 2015 expressed concern they wouldn't find enough skilled craft workers to meet their needs in the coming year.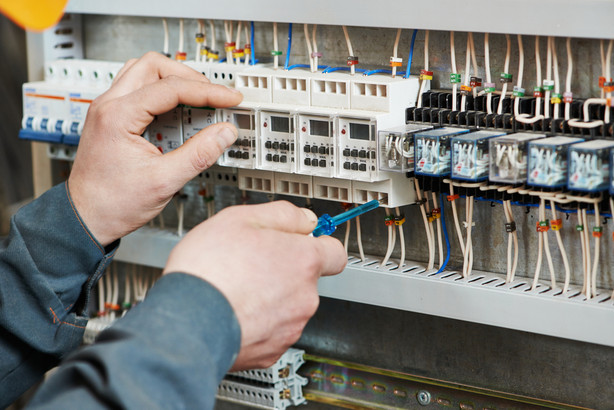 Utah electricians also enjoy a median hourly wage of $26.65 per hour and an annual mean wage of $54,120. Specialized electricians make even higher wages. Electrical power-line installers and repairers and electrical repairers specializing in commercial equipment make the most, according to the Bureau of Labor Statistics.
There can be downsides to electrical work, however, especially for non-union workers. Electricians and electrical contractors often report that they don't have consistent work, are paid inconsistent wages with unpredictable pay raises, have few to no benefits, have a lack of training and support to help them pass their journeyman exam, and often don't understand the difference between a pension and a 401k or how they're supposed to prepare for retirement.
How union membership benefits Utah electrical workers
The International Brotherhood of Electrical Workers (IBEW) represents about 750,000 active members and retirees. Its members work in fields ranging from utilities to broadcasting to railroads to telecommunications. It is the largest organization of electrical workers in North America and offers collective bargaining with employers over wages, benefits and rights for members.
Union workers make $10.62 more an hour than nonunion workers with ongoing training and certification provided, quality healthcare, guaranteed retirement and consistent pay raises.
IBEW Local 354 serves Utah-based electricians and it offers a variety of services to its members. Along with easy online access to retirement, health and pension documents, it helps its members find and sign up for the required continuing education classes. It also offers an ongoing, online list of job opportunities in Utah and the surrounding area.
Local 354's RENEW chapter also gives boot camps for new members to practice their skills. Fifth-year apprentices have the opportunity to practice complex sections like motor control circuits as they prepare for their state journeyman exam. Recent boot camps have included the basics of pipe bending and branch circuit wiring, along with the opportunity for young electrical workers to socialize and bond.
Even though it's a job that requires some training and education, becoming an electrician has many appealing benefits. For more information about electrician job opportunities in Utah or to learn more about the benefits of joining your local IBEW chapter, visit ibew354.org today.
×