Estimated read time: 3-4 minutes
This archived news story is available only for your personal, non-commercial use. Information in the story may be outdated or superseded by additional information. Reading or replaying the story in its archived form does not constitute a republication of the story.
SALT LAKE CITY — It might be hard to believe, but there are times that Tony Finau can feel like everyone else that has stepped up onto a tee box.
The 29-year-old Salt Lake native's warm-up can feel good. His practice swing can be smooth. But when he goes to tee off?
"I hit it 70 yards right," he said describing his opening hole of The Memorial.
Finau was coming off a second-place finish at the Charles Schwab Challenge when he entered The Memorial. He was confident in his game in practice leading up to the tournament and said he felt good as he got set to play. So what was the reason behind his slice-filled opening round?
"A four-letter word: golf," Finau lightheartedly said.
"Even I was dumbfounded," he continued. "It was just one of those weeks. I have a week or two of those a year. You just shake your head, you just gotta shrug your shoulders."
He's hoping he won't have to be shrugging his shoulders this weekend at Pebble Beach at the U.S. Open.
Finau will be joined by two other players with Utah ties this weekend. Former BYU golfer Mike Weir, the 2003 Masters champion, and Web.comTour member Zac Blair of Orem both earned spots in the tournament through sectional qualifying.
Finau has finished in the top 10 three times this season, including two runner-up finishes and placing in a tie for fifth at The Masters. And, yet, despite that success, there is a feeling that his 2019 season has been a bit disappointing.
That, though, speaks to how good Finau was last year more than anything. That's when he had 11 top 10 finishes — three of which came in majors — and finished sixth in the FedEx Cup. It was a season where he established himself as one of the best players in the world.
But that's the thing with Finau, he's not satisfied just reaching that point.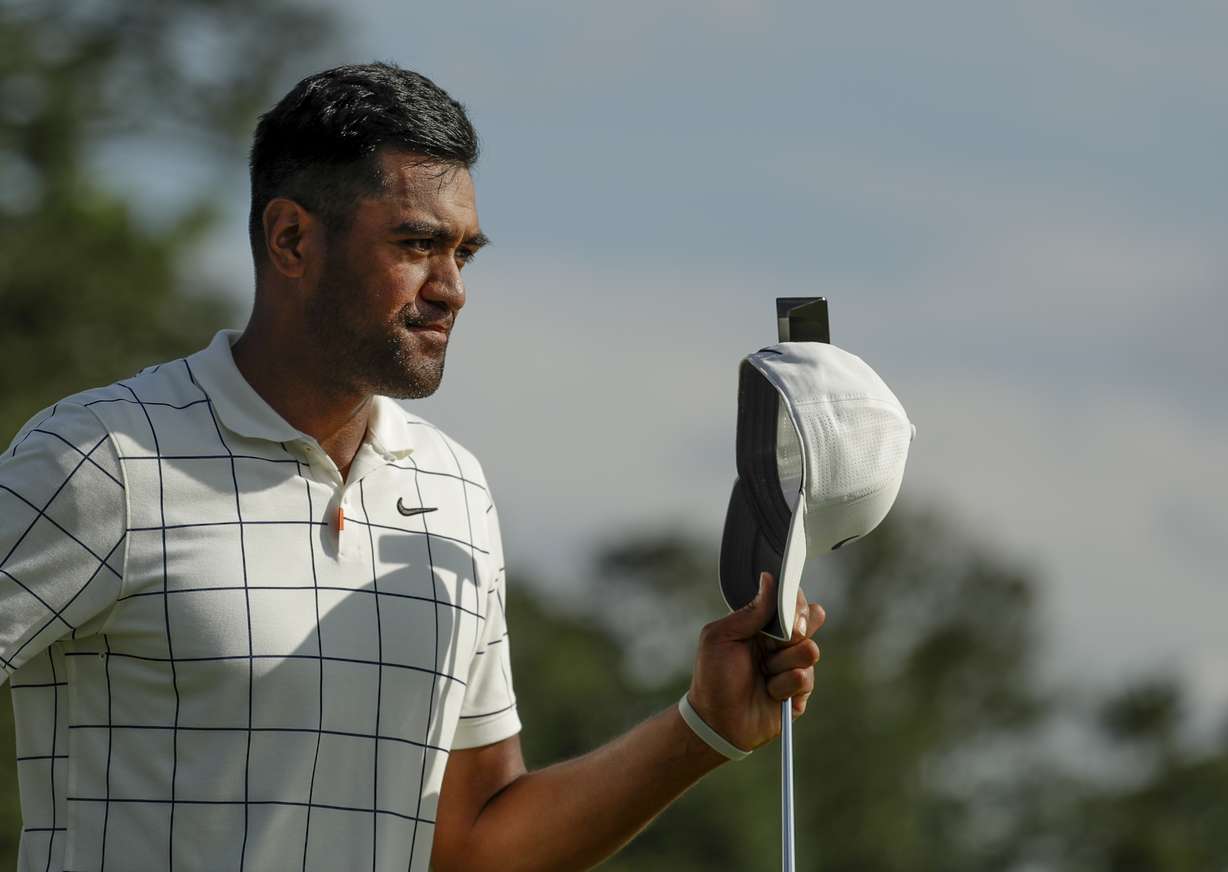 He doesn't just want to be considered among the top players, he wants to be the top player. And his at-times inconsistent 2019 season has all just been part of the path to reach that point.
Finau said he was happy with a lot of the things he's done this season. And he's looking forward to seeing how fully committing to the claw grip for putts will help his game on the green. His driving — where he ranks fourth on the tour entering this weekend — doesn't need much adjusting.
"To me, I'm at the point of my career where I am chasing that second one (career win)," Finau said. "After the second one, it'll be the third and the fourth. It's hard to believe, but I'm enjoying the journey of trying to be the best player in the world."
Winning his first major would be a big step towards getting to that point. Finau will tee off at 2:58 p.m. MDT on Thursday, surrounded by groups featuring some of the marquee players in the game.
Defending U.S. Open champ Brooks Koepka and reigning British Open champion Francesco Molinari will be in the group just ahead of Finau. While multiple major winners Tiger Woods and Jordan Spieth will tee off right after him.
Finau might not have a major win, but his play over the last year and a half has put him close to, if not, in the same tier as those players.
He knows can solidify that with a strong showing this weekend.
"I think it's a golf course that I can contend at and win at," Finau said.
And that is certainly not a commonly shared feeling.
×
Related stories
Most recent News stories