Estimated read time: 4-5 minutes
This archived news story is available only for your personal, non-commercial use. Information in the story may be outdated or superseded by additional information. Reading or replaying the story in its archived form does not constitute a republication of the story.
There are many different places a family or individual could go to purchase their next pet, but most people primarily seek out a breeder, a pet store or an animal shelter. Each source has its own place and purpose in that pet-buying process.
Those looking for a puppy will have the most success at a breeder or pet store. Since many breeders aren't readily available to the public, pet stores are the best option. They work directly with breeders to get dogs that families are specifically looking for.
Those looking for a more mature dog or cat will find a shelter is a good place to start.
While shelters and rescues are absolutely a great asset to society, there are many reasons to get your next furry family member from a reputable store that works with reputable breeders. Here are a few reasons to get a puppy from puppy experts:
You know the dog's background
The primary downside to adopting a pet from a shelter, is that the dog's background might be a mystery. Many animals in shelters come from troubled backgrounds, leading to behavioral issues. A study performed in New Zealand found that the majority of rescued dogs had at least one behavioral problem, such as bad manners or excessively high energy.
One of the benefits of finding your next canine companion at a puppy store, like the Puppy Store Salt Lake City, is the knowledge of your dog's history. A responsible breeder can report on the dog's personality, behavior, and interaction with people and other dogs.
Possibly more important than the dog's behavior is their health. A reputable breeder will be able to provide health records for the dogs that they are giving to new families. Dogs that are kept in shelters often enter the shelter under unknown circumstances and without any medical records.
It's important to take any dog to the vet soon after adoption to have the doctor check its health, but having a medical history is also extremely useful, especially for dogs that are susceptible to genetic abnormalities or diseases.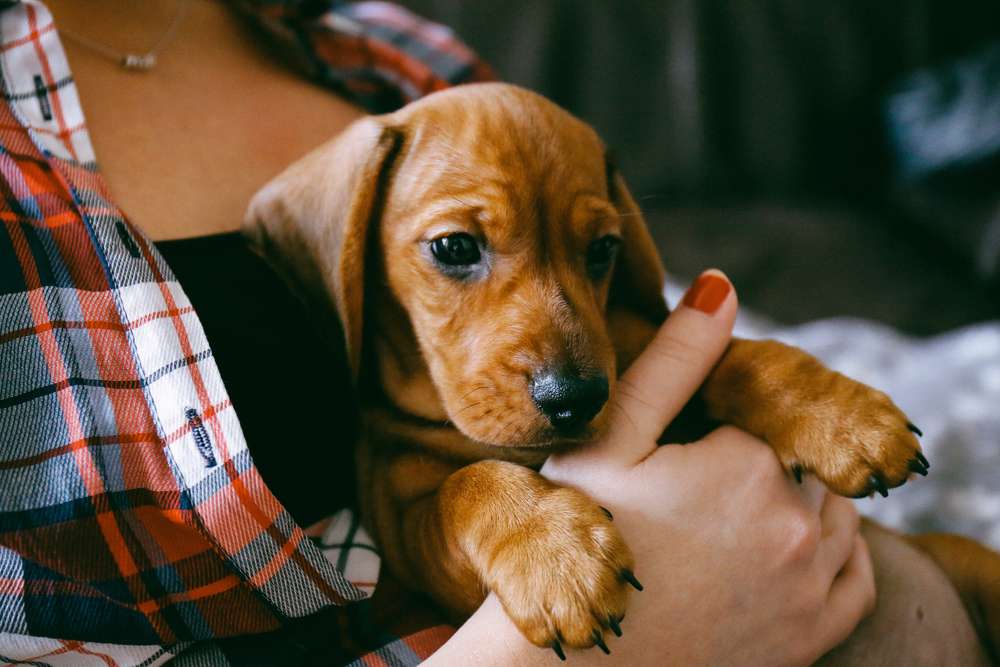 You know their living conditions are safe
When you walk into a pet shop, you can see right away the living conditions for the animals. Shop owners who work directly with breeders can attest to the safe, sanitary and humane conditions the puppies were born and raised in.
Unfortunately, in a shelter, dogs can become traumatized or otherwise negatively affected by shelter conditions. Often the living conditions consist of bare kennels, possibly with a small bed or a few toys and limited to no human contact. But shelters can also be breeding grounds for contagious illnesses like parvo, bordetella (also known as kennel cough) and distemper. If pet owners adopt a dog with one of those illnesses, it won't be long before they're faced with expensive vet bills or possibly even the death of their new pet.
You know that the source is reputable
A new law in California bans pet stores from selling dogs that have come from a breeder; they are only allowed to sell dogs from a rescue or shelter. If a future pet owner is looking for a specific breed of dog and isn't able to find it from a pet store, they may turn to unvetted sources rather than pay more for a reputable breeder.
In that case, the unvetted source may not provide accurate information about the dog. KGTV reported that California-based veterinarians are seeing many pet parents come in with extremely ill dogs that they had been told were healthy when adopting. The breeders will often give the parent false medical records and have them believe that the dog they are adopting is perfectly healthy.
By shopping with a licensed, reputable puppy store, people can rest assured that the animal they're adopting is healthy, well-bred and well-loved. The Puppy Store Salt Lake City only purchases their dogs from licensed breeders who comply with all laws.
While not all shelter dogs have behavioral or health issues, it's important to acknowledge the risks involved with adopting from a resue. It's also important to consider the needs of the family purchasing a dog — allergies, size of the dog and breed affect the whole family.
If you're looking for a dog with his whole life ahead of him — and a clean history behind him — consider getting your puppy from The Puppy Store Salt Lake City. Visit their site to learn more about their business practices and how they make sure the dog you adopt is happy and healthy.
×