Estimated read time: 5-6 minutes
This archived news story is available only for your personal, non-commercial use. Information in the story may be outdated or superseded by additional information. Reading or replaying the story in its archived form does not constitute a republication of the story.
Utah is experiencing a fast-paced seller's market, according to the Home Buying Institute. As a result, there's not a lot of extra work that's absolutely required of Utah sellers to ensure the sale of their home, particularly if it's located in a coveted neighborhood or area.
However, selling isn't just about achieving the sale ― it's about getting the highest price you can for your home. Ideally, the more you get out of your old home, the more you'll be able to put towards an upgraded one.
So no matter what the market looks like, there are certain things that buyers expect and ask for. Here are the top five things you can do to give buyers what they want and to set your home a step above the competition.
Improve curb appeal
This isn't necessarily something buyers will ask you to change, but you can be sure that buyers won't look at your home twice if it has poor curb appeal. To get them (literally) in the door, take an extra look at how you can improve your home's front view. Bankrate lists poor curb appeal as one of the top ways to scare off potential home buyers. Even if your home is large, updated, and in a good area, potential buyers won't be excited about it if their first impression is lacking.
A simple mow and trim for the lawn, trimming tree branches and bushes, and re-mulching the front beds is a good start to present a pleasant first impression. If you really want to go the extra mile, you can install a porch swing or put out some beautiful planters to give just the right homey touch.
Home buyers look at anywhere between 10-30 homes over their search period, according to Realtor.com. Bottom line, if you want to win the best buyer, you have to find ways to stand out.
Replace carpeting
If you're debating on uprooting that old flooring, it might be well worth the hassle. Gina Lipari, an agent with Berkshire Hathaway told USA Today, "The least expensive thing you can do to get your home ready to sell is a nice coat of neutral paint and either new carpet or flooring."
Whether you have old carpet in the bedrooms or would rather install new carpet than hardwood or laminate, contact a local carpet expert to see if it's worth it for you. If you don't have the time or the budget to make full flooring upgrades happen, do what you can.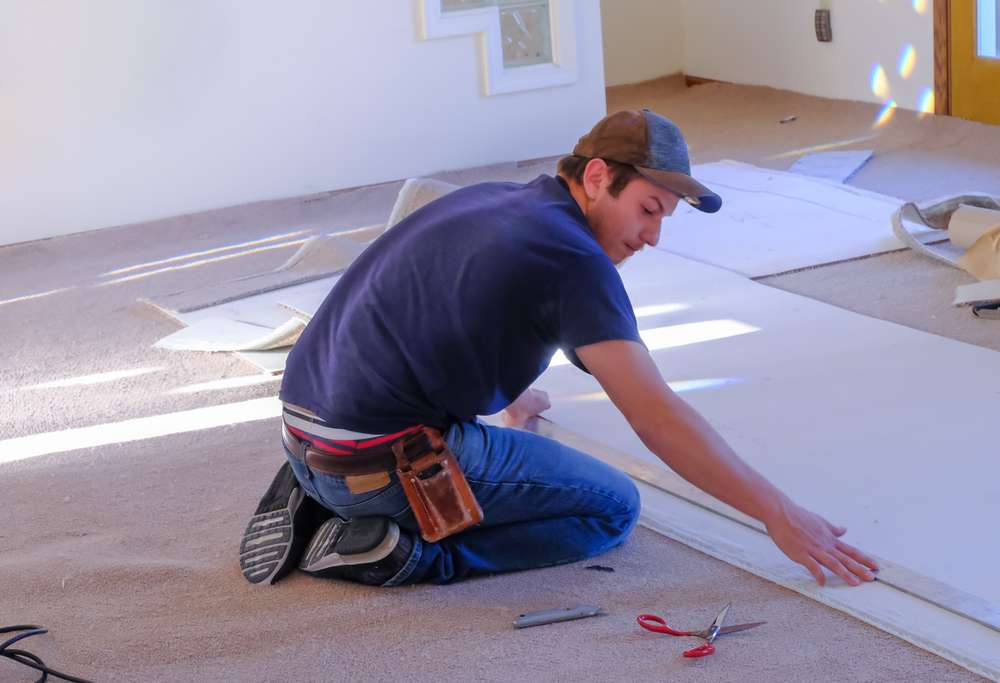 Although you don't necessarily have to replace the flooring in your entire home, replacing some or all the carpet is a small price to pay for getting the highest bid possible on your home. New carpets convey that your home is updated and well cared for, which can only raise the value (and offers) for your home.
No one wants to think about what was done to the carpets before they moved in, and they won't have to if you decide to replace them.
Paint
It might seem like a pain, but new paint is a huge selling point for buyers. Be careful in what color(s) you choose, though, since neutrals rule the day in today's market, says Fresh Home.
The buyer might even end up repainting the entire home to their specific tastes, but if the walls are unoffending and look fresh and clean you can get multiple offers — and competitive ones at that. Remax lists fresh (albeit, neutral) paint as one of the best things to do before selling a home for return on investment.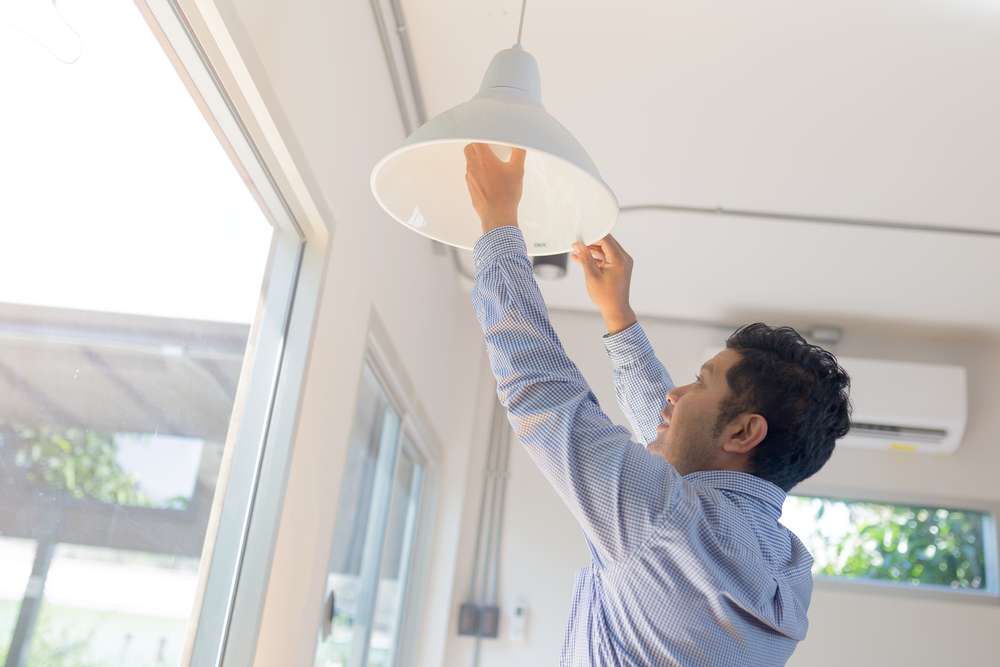 Fix simple issues
The devil is in the details, as they say, and simple fixes can be done DIY-style with a regular toolbox and access to a hardware store. Buyers can look past one or two honey-do items that haven't been honey-done, but they will be immediately turned off if the home is lacking basic workability, says Opendoor.com. Here's a good list of fixes to focus on:
New light bulbs, along with updated fixtures where possible.
Doors that have weather-stripping and don't stick in their frames
Smooth drawers and working cabinets without squeaks or problems
Updated smoke alarms and carbon monoxide sensors
Put your best foot forward by taking care of small fixes. These fixes aren't expensive, but they go a long way in making your home a place that gives buyers confidence.
Evaluate bigger fixes
Everyone wants to know the best ways to ready their home for selling without spending too much money, but the truth is that some major things need to be in order if you expect to sell your home at all, according to The Balance.
They recommend making sure your roof is in good condition, the plumbing/water heater function properly, the HVAC system runs smoothly, and that there are no electrical problems.
If these items are all in working order, your chances of making a profitable sale are much higher. It's better to replace non-functioning essentials before you get into a contract with a buyer who is then asking either for you to make these big improvements or for money credits because you didn't.
Whether you just need a fresh coat of paint or some new planters, anything you do to improve the appearance of your home can only help. If you're in the market to sell your home or condo, give Giant Carpet One a chance to help increase its value.
×