Estimated read time: 5-6 minutes
This archived news story is available only for your personal, non-commercial use. Information in the story may be outdated or superseded by additional information. Reading or replaying the story in its archived form does not constitute a republication of the story.
PROVO — Yoeli Childs has time.
In a carefully prepared and well-crafted statement that he read the first time he met with the media after declaring he would return to BYU for his senior season, Childs explained that his decision to take his name out of the NBA draft was based on time.
"I'm going to be able to be a pro for a really long time. But I only have one more year to do something special here," Childs said. "I owe it to this school, to my teammates, to come back and do something amazing. I just want to go out and do something special for BYU."
Make no mistake: the former Bingham High star who has proven himself at every level he's played will be a professional basketball player. Whether he is drafted or not, he'll get a chance to prove that he belongs in the NBA, too.
Is he a draft pick? Is he an NBA rotation player? Is he a future star in the making? Or is he a Euroleague standup, like many BYU alums that have gone before him?
Only time will answer those questions. But whatever you think of Childs, one thing is certain: His announcement, even his desire, to return to school is unique.
Just consider the numbers.
In 2016 — before the NCAA allowed underclassmen to "test the waters" of the NBA draft, receive feedback from scouts and executives, and still return with remaining eligibility — college basketball saw plenty of would-be all-stars take their shot at the big leagues. Of the 117 underclassmen who declared that year, 59 of them stayed in the draft.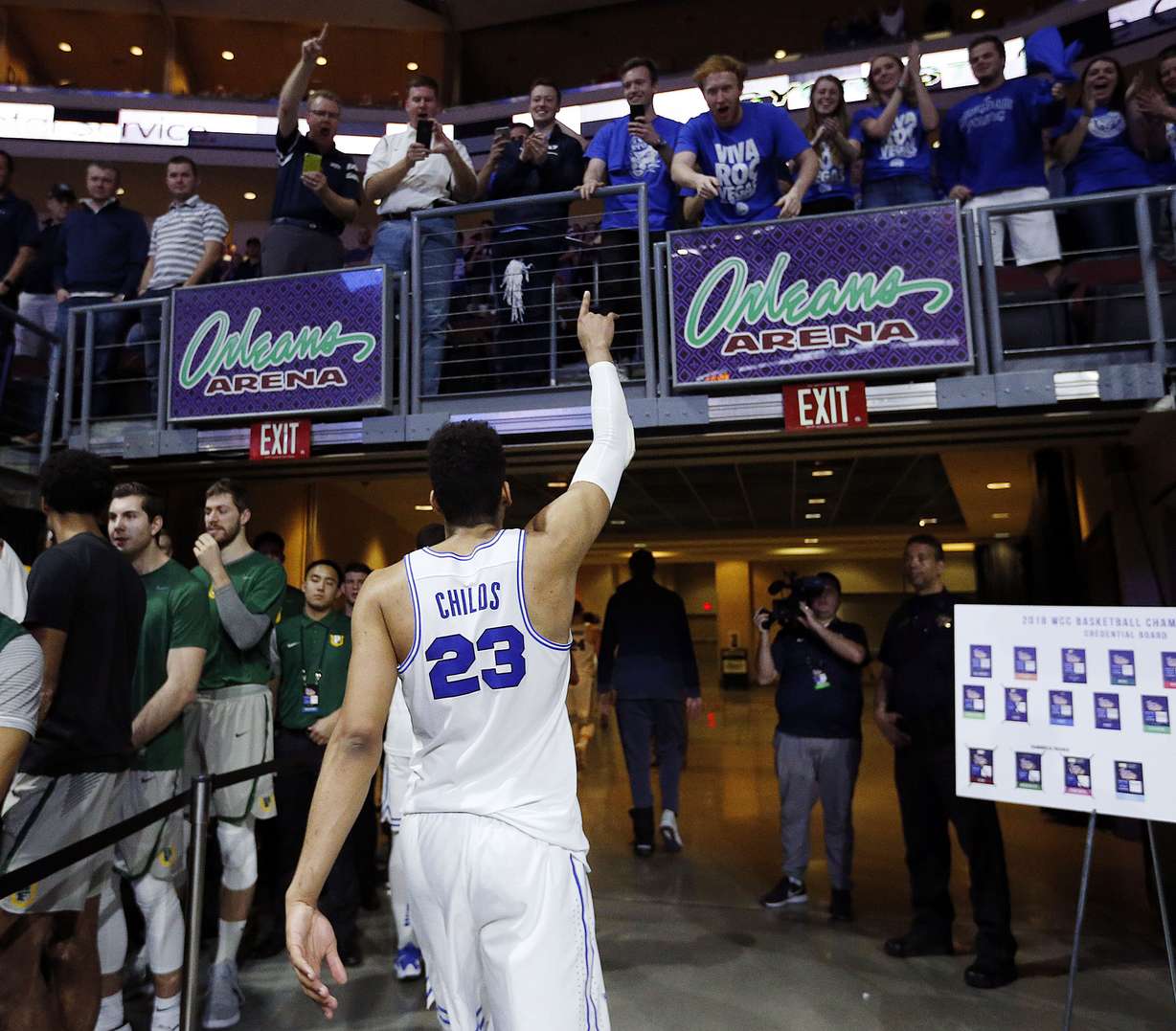 A year later, 64 of 137 declared underclassmen remained draft eligible.
When the NCAA relaxed its restrictions around prospects, agents and NBA teams a year ago, there were 181 underclassmen who declared in some form or fashion that they wanted to "test the waters" of an NBA career. At the time, 79 of them returned to school.
Then this year, after all the workouts, the combine and the invitationals, 90 underclassmen out of 175 who declared intentions stayed in the draft.
Consider this: There are 60 slots available to NBA franchises on draft nights. And while many teams will select star underclassmen and "one-and-dones" like Zion Williamson of Duke, others will determine their best value lies in a four-year senior, a veteran of college basketball, an experienced guard, or an international player who can circumvent the rules installed by the loose partnership between the NCAA and the NBA.
But in the best-case scenario, one of three underclassmen in this year's class won't hear their name called on draft night. Their shot at the NBA will come through summer league, the NBA G League, or developmental time in top leagues in Spain, Italy, Russia or Australia.
Childs was projected by many to be among that group. He could've begun his career and earned a paycheck while working on his craft. Instead, for the second year in a row, he selected the other path.
The one that won't allow Childs to be paid, outside of cost-of-attendance stipends and scholarships doled out on a monthly basis in the Marriott Center locker room, along with the perks of said locker room — one that rivals many facilities with professional clubs around the world. It's the path that will allow him to work on his 3-point shooting and perimeter defense in the Annex, but only between classes of American history or algebra or western civilization.
The one that means at this time in a year, Childs won't need to make an official declaration for the draft, because he will (presumably) use up his four years of eligibility.
And you know what? Yoeli Childs is OK with that. Because college basketball isn't about paychecks or promotions or six-figure salaries.
It's about competitiveness, sure, and getting to that elusive Final Four — a goal of every Division I team in American, whether they will admit to it or not, haphazard or not.
Childs had that opportunity. A few teams, mostly from Europe, offered him "what some people would consider is a significant amount of money" to play a game he loves. He turned it down for the brotherhood and relationships — the kinds of things that will last longer than the cash, cars, houses and anything else a professional contract can buy.
"It's really fun to have that unique opportunity to be a college athlete, to have teammates that love you and want to see you succeed," Childs said. "I'm really excited to be with a group of guys who cares about me so much and I care about them so much. They really are like brothers to me."
At the end of his career professional possibilities will be there, as they are for all college students after earning their degree. It's why parents send their children to college, why they put them through academic rigors or travel baseball or soccer academies of the highest level: to get an opportunity, to earn a living, to become a professional and improve their lives in ways some parents never had.
Yoeli Childs will get that opportunity someday. Zion Williamson, Ja Morant, R.J. Barrett and Kyle Guy, to name a few, will have that opportunity first.
And that's OK with Childs.
"If I played this game just for money, I wouldn't be where I am at right now," he said. "Obviously, it's important to take care of your family. But I love a lot of things about this game, and money is definitely not at the top of that list."
×
Related stories
Most recent BYU Cougars stories