Estimated read time: 5-6 minutes
This archived news story is available only for your personal, non-commercial use. Information in the story may be outdated or superseded by additional information. Reading or replaying the story in its archived form does not constitute a republication of the story.
SANDY — The grind was real for Utah Royals forward Raisa Strom-Okimoto.
The rookie from Hawaii wasn't a top draft pick, or a United States national team pool player, or even a high-end rookie sensation coming out of college.
Instead, the 5-foot-3 attacker who was the first-ever University of Hawaii graduate to win Big West Conference player of the year honors as a senior in 2018 accepted a preseason deal to trial with Utah Royals FC.
Work hard, earn your keep, and good things will come, head coach Laura Harvey made clear in bringing her into a fold that included attacking options like Christen Press, Amy Rodriguez, Katie Stengel and Brittany Ratcliffe.
So Strom-Okimoto went to work, training every day, not just looking for playing time or a spot in the starting lineup or even the chance to dress in a Royals uniform. She just wanted that contract.
A few weeks ago, she earned that contract, when Strom-Okimoto joined defenders Meghan Cox and Alexa Kimball as national team replacement players, joining the Royals full-time while U.S. internationals Press, Becky Sauerbrunn and Kelley O'Hara were called up to represent their country in the FIFA Women's World Cup in France.
With the Royals now down seven players to international call-ups (Canadian standouts Desiree Scott and Diana Matheson, Scottish captain Rachel Corsie and New Zealand's Katie Bowen have also gotten the call), those replacement players become even more important, beginning with Saturday's match against the Orlando Pride (6 p.m. MT, Yahoo Sports/KSL.com).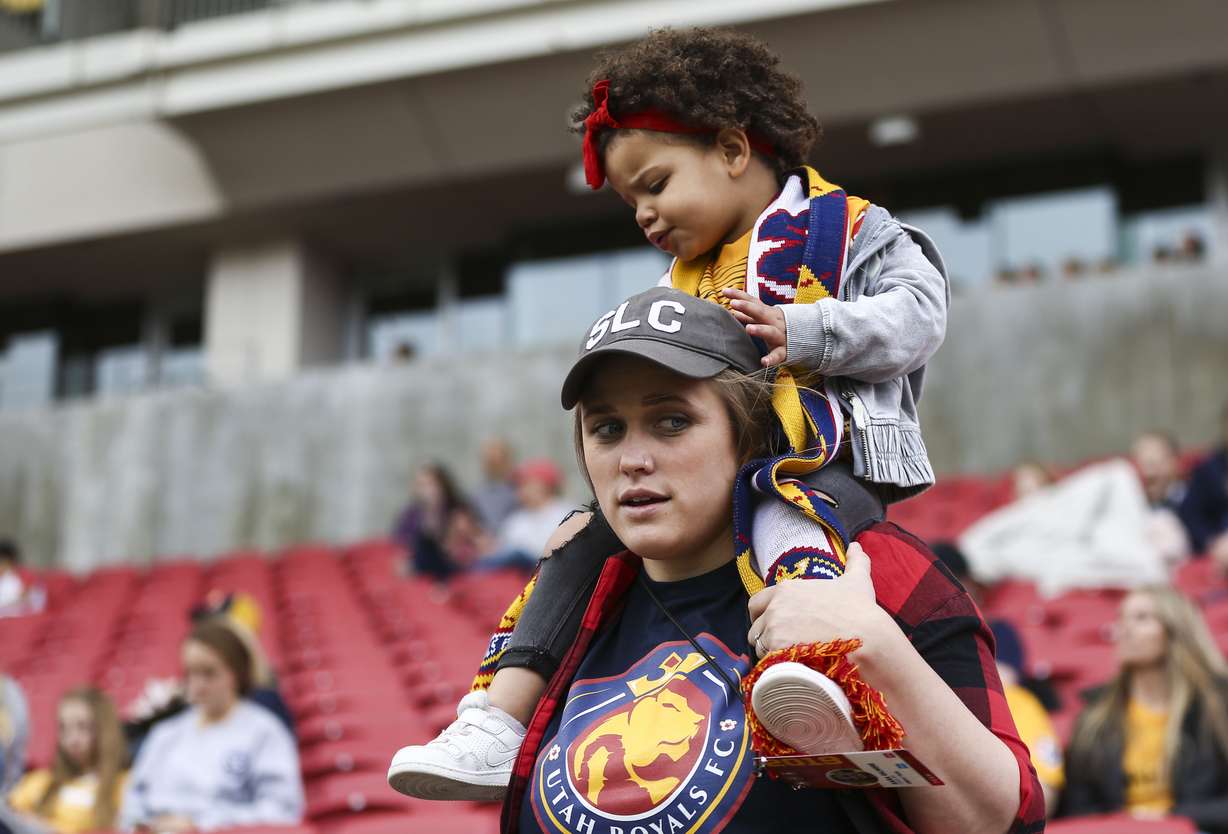 Sure, there will be a World Cup break from June 3-14 during the group stages in France. But that's a small portion of the 24-game schedule, both for the Royals and the rest of the league.
"I knew my place coming in and what to expect. I was happy," Strom-Okimoto said of the contractual call-up. "But it was just the process of my contributions to the team and how to contribute in ways that will help the team grow — and most importantly, win."
The spritely attacking midfielder-turned-forward for Utah led the Big West with 12 goals last year, and she knew what she can bring to the table for an NWSL side.
Now she has to prove it at the next level, and she'll get her chance — she's been on the travel squad for the Royals, even if she hasn't registered any formal game time.
"Coming out of college, I knew what to expect at this level. Everyone is good," Strom-Okimoto said. "I just had to find where I fit in the best and make the best contributions to help the team any way I can."
The Hawaiian attacker's job, then, is to make Harvey's job difficult. And the replacement players have already done that just by being available to step into training sessions, shooting drills and practice work.
"I think they are here for a reason and they show every day why we've kept them with us," Harvey said. "If they can put the performances from training on to the game pitch, like Gaby (Vincent) did at the weekend, then I think that they will be fine. They'll be more than fine."
Vincent is the 5-foot-6 defender who made her season debut for the Royals during last week's 1-1 draw at North Carolina, playing 45 minutes in relief of an injured Sam Johnson to help secure the road point.
That's the goal for the replacement players: put in the work that when Harvey calls your number in a game, you are ready — and impress.
"Every day we come out here and compete — and it's my job to make (Harvey's) job hard and easy at the same time," said Cox, who called playing for Utah's NWSL side "an extreme honor." "I take it as a challenge every day to be my best and to push my teammates to get better, as well."
Work. Fight. Battle. They are all words that the Royals (3-1-1, 10 points) used to describe their playing style, which has taken them to second in the league and No. 1 in points per match.
That right was evident in the draw with the Courage, stretching Utah's unbeaten run against the defending champions from North Carolina to five-straight matches.
"After that battle in North Carolina, it definitely showed," Utah midfielder Lo'eau LaBonta said. "Now we want to look on our side, correct ourselves with the ball, and come out with a good result. The fight is there; we just need to work on the soccer now."
It's the same attitude — the same fight — they hope not to lose, despite losing seven players to France, starting with the replacement players.
"We're going to need those players when all of our World Cup players are gone," LaBonta said. "That will be the time we need to get as many points as we can.
"If we're disciplined, if we keep players healthy, then we should be good."
Orlando Pride (0-5-1, 1 point) at Utah Royals FC (3-1-1, 10 points)
When: Saturday, May 25 at 6 p.m. MT
Where: Rio Tinto Stadium
Stream: Yahoo Sports, KSL.com
×
Related stories
Most recent Real Salt Lake stories