Estimated read time: 2-3 minutes
This archived news story is available only for your personal, non-commercial use. Information in the story may be outdated or superseded by additional information. Reading or replaying the story in its archived form does not constitute a republication of the story.
LEHI — It's a good thing Kevin Steele has a sense of humor. After the day he had Friday, many people wouldn't be smiling.
"It's the geek version of the man cave," he said with a laugh while showing off his basement.
However, his basement was flooded and all the items he used to have in it were taken to his kitchen table.
"I mean, we were standing in 3 to 4 feet of water," he said.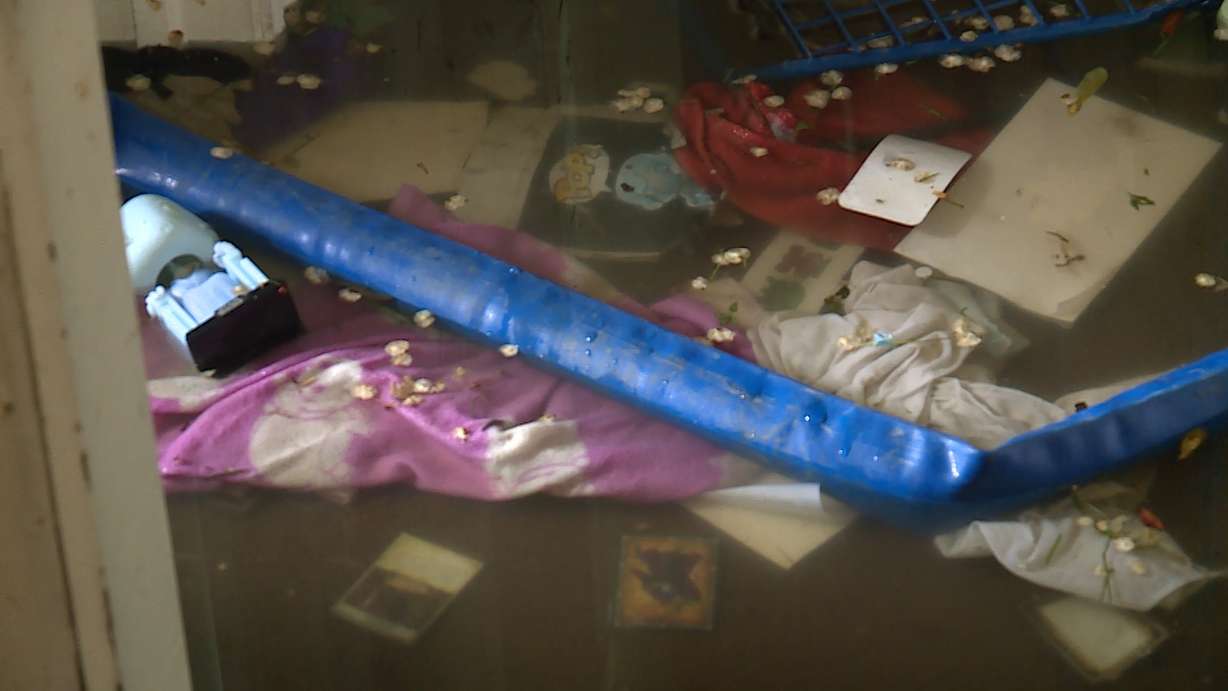 #kevin_pic
All that water came from nearby Dry Creek after a rainstorm was just too much at about 1 a.m.
Thanks to debris-clogged storm drains, the water had nowhere else to go.
"It doesn't take long once the ditch is plugged for things to overflow and go where they shouldn't," said Wade Allred, who is Lehi's streets department director.
City crews began clearing debris from drains early Friday morning. Once they did, the water level began to decrease.
"What we saw last night was about half volume of flows we can actually handle," said Allred.
Bryan Stewart and his family live next door to the Steele family. They, too, spent the day cleaning up.
"A lot of this stuff got hit with water, and I don't know if we can salvage it," Stewart said while taking a bucket of water outside.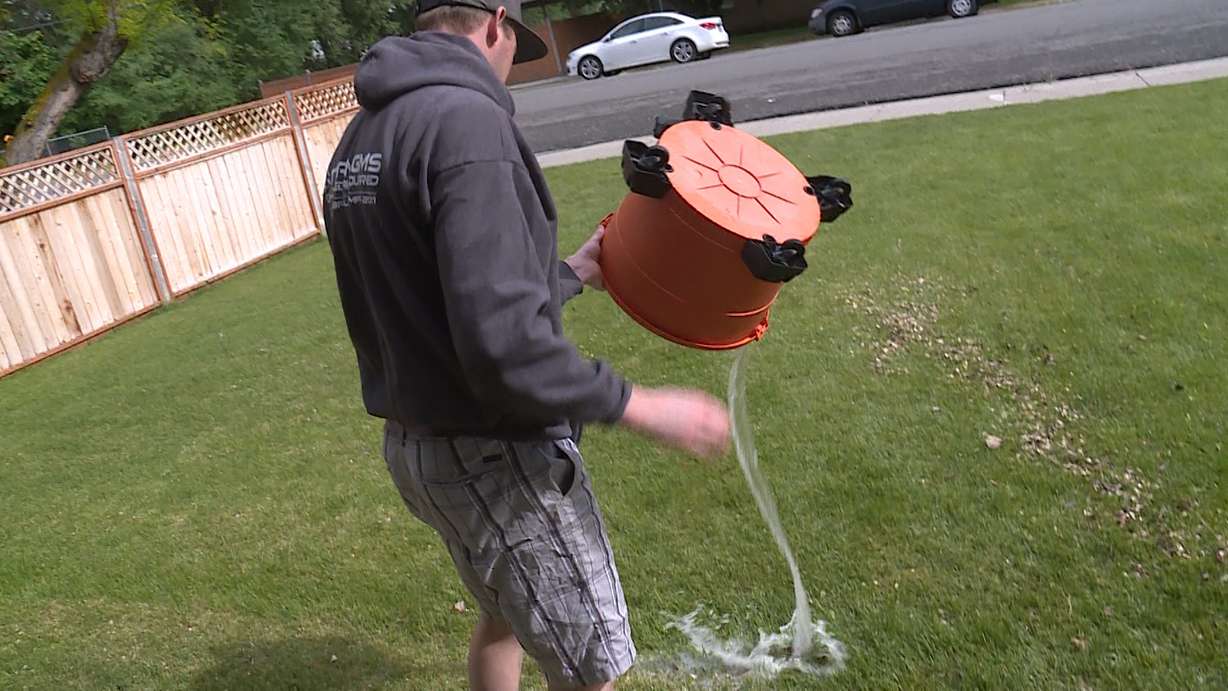 #brian_pic
It will certainly take time to fix it all — but the good news is, it can be fixed.
"My wife and my kids and our dog, they're more important than the things," said Steele.
The area near Lehi Elementary School, 765 N. Center St., has flooded before, and because of it families who live here have flood insurance.
They're just hoping the debris is cleared because more rain is expected this weekend.
A family friend of the Steeles has set up a GoFundMe account* to help with immediate costs.
---
*KSL.com does not assure that the money deposited to the account will be applied for the benefit of the persons named as beneficiaries. If you are considering a deposit to the account, you should consult your own advisers and otherwise proceed at your own risk.
×
Photos
Most recent News stories