Estimated read time: 3-4 minutes
This archived news story is available only for your personal, non-commercial use. Information in the story may be outdated or superseded by additional information. Reading or replaying the story in its archived form does not constitute a republication of the story.
It's not your typical day at the beach, but if you've ever longed for an adventurous vacation in a remote locale, it's time to set your sights to the south — and then even more south.
While it's not the first destination most people consider for their paid time off, Antarctica is a beauty to behold. Cape Horn and Drake's Passage are just the jumping off points for the stunning sights and locales that make Antarctica a must-see for any travel enthusiast (and it's more affordable than you might think).
These are a few of the sights you have to see:
Wilhelm and Palmer Archipelagos
White-capped mountains, jagged cliffs, floating icebergs and waddling penguins; there's no better place to get off the grid than the breathtaking and mysterious Antarctic region. Separated by the Bismarck Strait, the Wilhelm and Palmer Archipelagos provide some of the Earth's most unique and stunning scenery. Ice-capped islands jut out from arctic waters — some of which house an unexpected piece of home.
According to the United States Antarctic Program, Anvers Island is home to Palmer Station, the U.S Antarctic Biological Research Center. It's here that American scientists study Antarctica's rich biology, as they've done since 1965.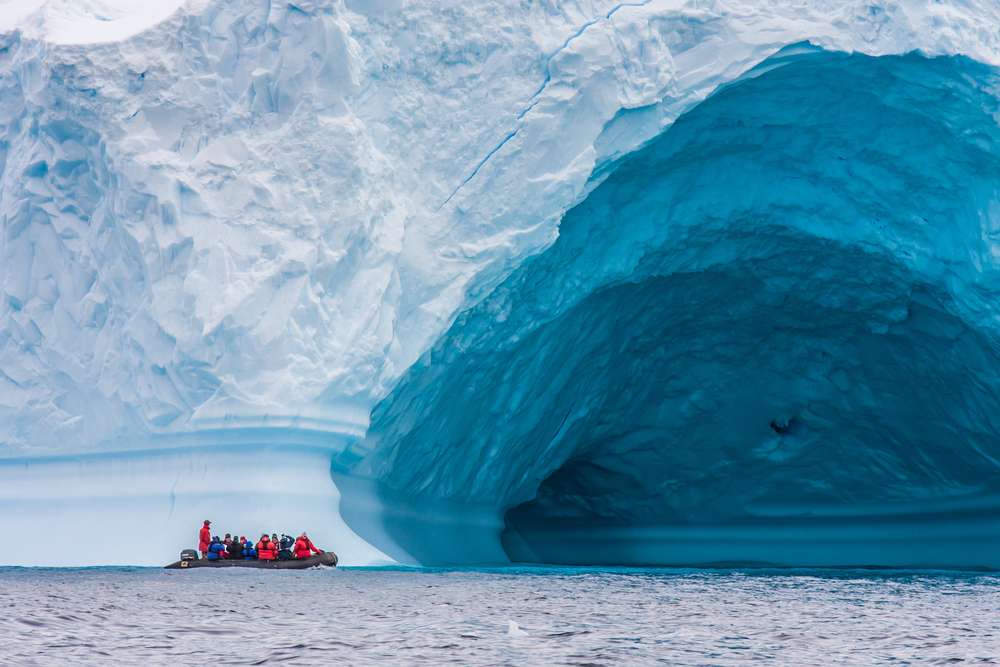 Cuverville Island
Sure, it's cold out there, but that doesn't mean Antarctica is for the birds — er, well, actually it is. Cuverville Island, largely covered by a permanent ice cap, is home to 5,950 breeding pairs of gentoo penguins, according to Bird Life International.
And since birds of a feather flock together, you'll see south polar skua, imperial shag, snowy sheathbill, and Antarctic tern penguin varieties as well. Of course, on Cuverville Island, the sights aren't merely on the ground. Be sure you've got your camera to capture the island's breathtaking view. Antarctica's mainland, with its snowcapped mountains and glacial peaks, is visible on all sides of the island.
Esperanza, Hope Bay
With vibrant red chalets set against the stark white backdrop, the view of Esperanza from Hope Bay offers, appropriately, hope for those traveling through Earth's most isolated continent. With just 55 year-round residents, this Argentinian colony comprises one of just two civilian-inhabited villages in Antarctica.
What makes Esperanza special (aside from the obvious — it's a village in Antarctica after all) is what happened here in 1978. According to Atlas Obscura, that's when Antarctica's first "native" was born. Emilio Palma's birth marks the first time human life started on Antarctica, as opposed to the numerous times it ended there.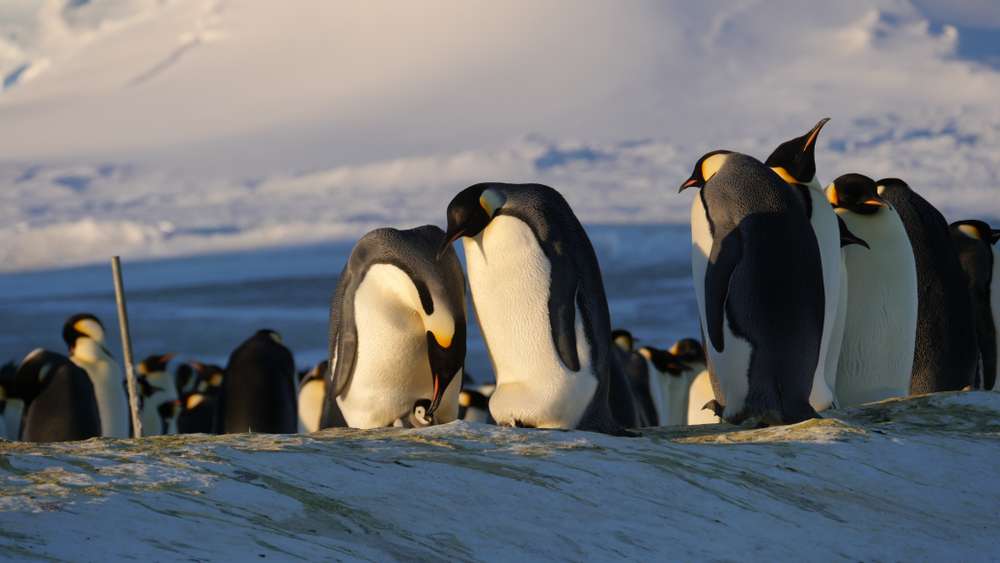 Elephant and Paulet Islands
Elephant Island has a significant place in history as the spot where Ernest Shackleton and his crew struggled to survive during their ill-fated Imperial Trans-Antarctic Expedition. A small island off the Antarctic Peninsula, Elephant Island is as forbidding a locale now as it was then. PBS describes it, "...exposed on two sides to the raging sea wind and behind to howling katabatic winds rushing down the cliffs."
Nearby, Paulet Island will dazzle you with its millions – yes, millions – of Adelie penguins. As you observe the beautiful birds nest on Paulet's volcanic beaches, you'll see how some species thrive on Antarctica, rather than merely survive.
Pt. Stanley, Falkland Islands
Okay, so technically it's part of South America, not Antarctica, but tell that to the countless penguins who call the beautiful islands home. You'll find six varieties in the Falkland Islands, along with 3,000 friendly residents waiting to welcome you to Stanley, the islands' capital. Take in the Historic Dockyard Museum for a trip back in maritime. Explore picturesque Stanley, complete with British-style red phone booths and the world's southernmost Anglican church.
With its remote, mysterious beauty and dazzling wildlife, the wonders of Antarctica are worth the trip. For more information, or to book your trip, visit Fun For Less Tours.
×