Estimated read time: 3-4 minutes
This archived news story is available only for your personal, non-commercial use. Information in the story may be outdated or superseded by additional information. Reading or replaying the story in its archived form does not constitute a republication of the story.
PROVO — Nearly a month ago, South Carolina running back Ty'Son Williams announced he was set to join BYU as a graduate transfer.
Then the waiting game began.
There was little surprise; Williams still had to graduate, transfer, be accepted by a graduate program at BYU, and be recognized by the university before head coach Kalani Sitake could recognize him as the newest Cougar.
And yes, it took nearly a month — causing some consternation among various sects of the BYU fanbase.
But worry no more. Williams will be a Cougar.
The university announced the addition of the 6-foot, 219-pound tailback from Sumter, South Carolina on Monday, saying he has graduated and will be eligible for one final season of college football with the Cougars in 2019.
Williams is the second graduate transfer running back to apply to BYU for the 2019 season, joining Rice transfer Emmanuel Esukpa. But while Esukpa's transcript from a prestigious academic institution like Rice was clear and straightforward, the former Gamecock had to wait a little longer to receive his admission.
"Ty'Son really wants to be here at BYU," Sitake said in a statement from the school. "He has a strong vision for his career and is excited about the opportunities at BYU to advance his education and career goals."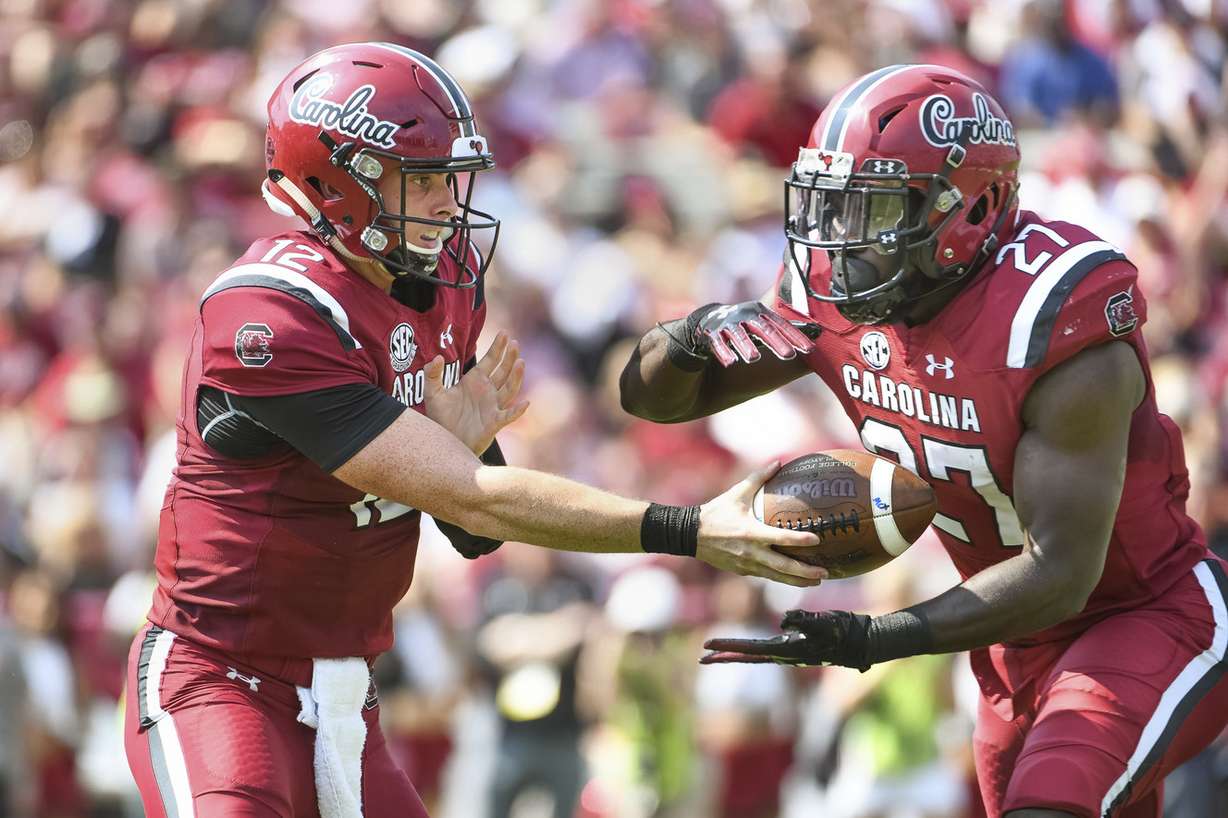 The Cougars lost two of their top three running backs from 2018, with the graduation of Squally Canada and Matt Hadley. Former BYU rusher Ula Toluta'u has also entered the NCAA transfer portal, according to multiple reports, leaving the Cougars with a backfield that includes leading returning rusher Lopini Katoa, senior Kavika Fonua, redshirt freshman Tyler Allgeier, former Kearns High standout Sione Finau and walk-on Morgan Piper.
Junior college product Alec Wyble-Meza, a 190-pounder tailback who ran for more than 1,000 yards in his freshman season at Scottsdale (Ariz.) Community College, is also set to join the program as a preferred walk-on.
So what was once a position of question marks has now loaded up on depth for the Cougars — and Williams fits right into the group, Sitake said.
"Ty'Son is a well-rounded football player who can carry the ball and catch it out of the backfield," Sitake said. "He is super athletic with tons of speed and playmaking ability. We're excited to welcome him to the university and our football program."
BYU hoops adds Lehi product
The recruiting dead period opened this week across the NCAA, so new BYU hoops coach Mark Pope won't be officially out on the recruiting trail.
But the former Utah Valley coach earned a committed Monday afternoon.
Former Lehi standout Blaze Nield committed to the Cougars, he announced via Twitter, after spending his freshman season at USU-Eastern in Price.
"In life, we all have dreams and aspirations … some different than others, and today one of my dreams is finally becoming a reality," Nield wrote. "I'm super grateful for everyone who's helped me get to where I am today.
"After a lifelong journey, today I have decided to commit to Brigham Young University and join the Cougar Nation."
Nield averaged 20 points per game as a senior for the Pioneers, who finished last in their league. Even though he was ranked the No. 2 point guard and No. 10 overall recruit in Utah by ESPN in 2016, Nield received scant recruiting interest at the Division I level.
After serving a two-year mission for The Church of Jesus Christ of Latter-day Saints in Washington D.C., the 6-foot-1 guard moved to Price and averaged 20.9 points, 5.2 rebounds and 4.1 assists while shooting 40.7 percent from 3-point range in 2018-19.
Nield, who a source confirmed will be a preferred walk-on at BYU, will be eligible to play immediately for the Cougars. Even though he only spent one season with the Eagles, his transcript will transfer from Utah State University because he attended campus on the extension campus formerly known as the College of Eastern Utah.
×
Related stories
Most recent BYU Cougars stories