This archived news story is available only for your personal, non-commercial use. Information in the story may be outdated or superseded by additional information. Reading or replaying the story in its archived form does not constitute a republication of the story.
SALT LAKE CITY — Rudy Gobert didn't want to be answering these questions yet.
He didn't want to be in this room sitting at a podium and talking to reporters when there was a perfectly good basketball court a few walls away where his team could (should?) be practicing in preparation for Game 6.
But there he was, at Thursday's end-of-season media availability, discussing the disappointing end to Utah's short-lived playoff.
"It tastes sour to be on vacation earlier than we've been the last two or three years," Gobert said. "It's frustrating. I think we all think that we are a better team than we showed."
On Thursday, the Jazz held exit interviews for all 17 players, officially closing the book on the 2018-19 season. The last chapter wasn't a happy one: a 4-1 loss to the Houston Rockets in the first round that has brought with it a sense of foreboding.
After two years of mostly the same roster, change appears to be on the horizon.
"You get eliminated, you get embarrassed the first two games — nobody was pleased," Jazz general manager Dennis Lindsey said. "So you suffer. You take an honest look."
That look will reveal a season full of important emotional moments.
Joe and Renae Ingles' announced their son had autism to overwhelming community and world support, Kyle Korver penned a heartfelt piece in the Players' Tribune about racism, and when a racist fan verbally abused Russell Westbrook, it forced the fanbase and organization to acknowledge an issue that many may not have realized existed.
The honest look at the season will also show a team that never reached the heights it thought it should.
"We're a better team than we were last year," Gobert said. "It doesn't feel like it because we're done a few weeks before, but we definitely are."
And that's why there was so much disappointment among Jazz players to see their season done. They thought they were better than this. No, they knew they were better than this.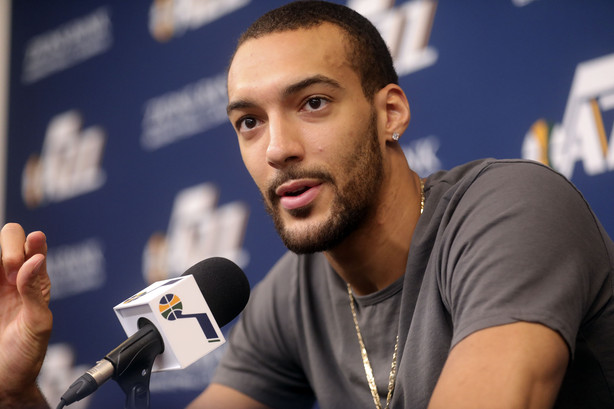 "We're all gonna use that, I wouldn't say humiliation, but it's kind of humiliation when you lose 4-1 in the first round for us, for what we want to do and our goal," Gobert said.
That goal wasn't the win 50 games. It wasn't to make the playoffs. The goal was to win a championship.
And tough playoff draw or not, the Jazz didn't get close to achieving that.
"We're still a young team," Gobert said. "We still have a lot of guys that are very young that are gonna keep getting better every year. We're right there."
But next season, the parts will be different. And they just might be very different.
Ricky Rubio said he would search out what was best for him with Lindsey only offering up that he could see some scenarios where Rubio returns.
Derrick Favors said he wants to return, but it's up to the Jazz to decide.
Kyle Korver said he'll sit down with his family to discuss if it's time to hang it up for good.
Thabo Sefolosha and Ekpe Udoh both said how much they have enjoyed their time here, but neither gave off a strong indication that they expect to be back.
"We all love each other and it's not every year I can say that," Gobert said. "But at the same time, every team that wants to win has to make tough decisions."
That time feels fast approaching for Lindsey and for the Jazz.
"Change doesn't automatically mean better," Lindsey said. "We have a lot to be thankful for this group."
×
Related Stories