This archived news story is available only for your personal, non-commercial use. Information in the story may be outdated or superseded by additional information. Reading or replaying the story in its archived form does not constitute a republication of the story.
During any emergency situation time is of the essence. Four local Steward Health Care hospitals have begun using a secured, privacy-protected app to expedite care in these situations.
Jordan Valley Medical Center, Jordan Valley Medical Center – West Valley Campus, Mountain Point Medical Center, and Davis Hospital and Medical Center now feature Twiage, an app that allows emergency responders to share patient information with hospital personnel in real-time, to expedite lifesaving care.
Twiage, Inc. is a healthcare IT company based in New York. The attention-getting name comes from a combination of the popular social media platform "Twitter" and "triage", the commonly used medical term for prioritizing treatment.
Twiage offers emergency responders the ability to use a smartphone to share real-time patient data and send secure, privacy-protected (HIPPA-compliant) photos and videos. Designed by physicians and emergency medical technicians, the app offers hospital personnel an additional method to prepare cath labs, operating rooms, stroke teams, and hospital beds well in advance of a patient's arrival to the ER.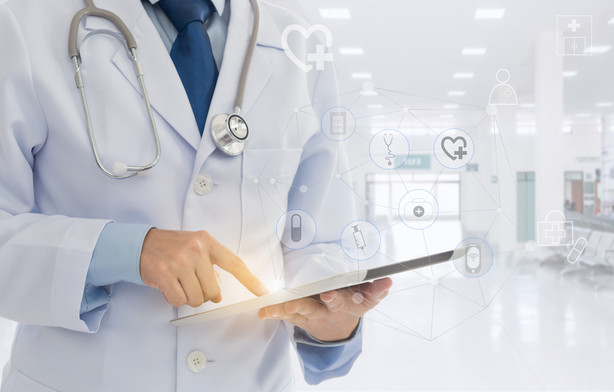 "This latest form of communication is accelerating patient care in the emergency department when every second counts," said Sara Morgan, trauma coordinator and EMS liaison at Jordan Valley Medical Center. "Twiage alerts our doctors about sick patients in our community before EMS even leaves the scene, allowing us to prepare the necessary resources we need at the hospital to provide the best care possible to our patients. We are excited to have this new technology to stream real-time patient alerts and updates to the hospital in matters of seconds."
The award-winning technology also contains GPS-tracking to help hospitals plan estimated times of arrival, ultimately shaving life-saving minutes off of treatment time to improve patient outcomes.
"In emergency care, speed and information save lives," said Brenden Hayden, vice president of EMS, Steward Health Care System. "With Twiage, Steward's emergency departments in Utah will be able to treat people even more quickly, delivering the highest standard of care to patients across the communities in which they live. We are grateful that our Utah EMS providers have adopted this technology to help better serve our mutual patient."
---
With Twiage, Steward's emergency departments in Utah will be able to treat people even more quickly, delivering the highest standard of care to patients.
---
A number of municipal fire departments and private ambulance companies in the area are utilizing Twiage, including: South Jordan Fire, West Jordan Fire, West Valley Fire, Saratoga Springs Fire, American Fork Fire, Draper Fire, Lehi Fire, Layton City Fire and Davis County Sheriff Department.
Frank Gilchrist, deputy paramedic at Davis County Sheriff Department says, "One of the things I really like is when a patient has a medication list, I can snap a picture and it is immediately sent to the hospital. It's huge in cutting down the time it takes to write it down, call it in and then repeat the list."
The unique features and short cuts are especially helpful to the emergency department physicians. "I like the video capabilities and how easy it is to send EKGs," said Dr. Christine Anderegg, Director of Emergency Physicians at Davis Hospital. "It helps differentiate care for heart attacks even more quickly, helping to speed up activation of the Cardiac Response Team. We are able to interact directly with the EMS crew making communication easier and faster."
Within just two weeks of Twiage implementation in the Steward Utah hospitals, the app has been used more than 173 times, with 62 pictures and 20 EKG's sent to the hospitals prior to the patient's arrival at the emergency department.
"The continuous communication with the doctors is beneficial. The doctor can see what's happening, they can ask questions and we can give them immediate answers. I have yet to find a call where the app isn't helpful," Gilchrist said.
The Emergency Crew from Saratoga Springs Fire Department, one of the first departments in the state to use the app agreed, stating, "Using Twiage has been a quicker and smoother way of communicating with Mountain Point Medical Center for patient report. It is quickly becoming the preferred method over using the phone."
×