PARK CITY — People have come to love a wide open field and the wildlife it brings in the heart of the Snyderville Basin. One little boy cares about the property so much, he's putting his money where his mouth is and trying to save its existence.
"Ummm, can you please help save Osguthorpe Farm?" asked 8-year-old Tenneson Klein as shoppers came in and out of the grocery store in Park City.
Kids are often taught not to talk to strangers, but Tenneson is talking to every stranger he can.
"Hi, I'm raising money," he began to say as a shopper breezed past him.
Tenneson doesn't really like hanging out at the grocery store; he'd rather be outside, particularly near Osguthorpe Farm off Old Ranch Road. It's a place he's come to love.
"Since I was a little kid, my mom used to drive me past this way and we'd look at all the cranes," Tenneson explained. "There are just so many animals here."
It's 158 acres of open farmland owned by the Osguthorpe family since the 1940s.
"When he saw the bulldozers, he started crying in the backseat of the car," Tenneson's mother, Sharyn Jones, said.
It's farmland that soon may be filled with homes.
"The development rights on this property are worth $17.7 million dollars," said Cheryl Fox, with Summit Land Conservancy.
That number is bigger than most kids can comprehend.
"When you've got a kid that comes and dumps his whole entire penny bank to try and save the farm — it's just an inspiration," Fox said.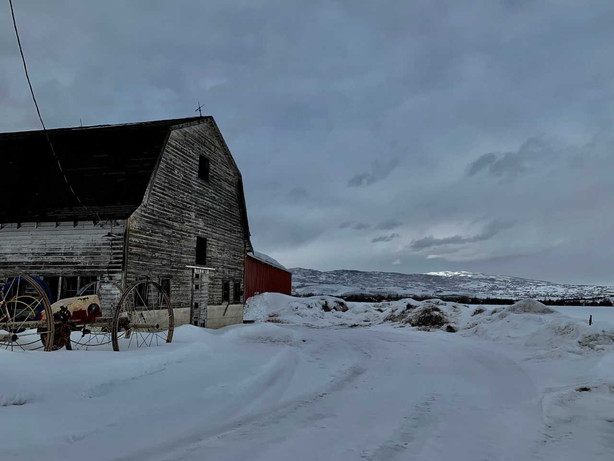 So, for about a year Tenneson has been slowly raising money.
"Let's do what we can to save it," he said.
The majority of the money has been raised thanks to a federal grant. The landowner donated more than 20 percent of the land's value.
Tenneson and his mom have been passing out flyers, stuffing envelopes and standing at grocery stores in an effort to inch closer to the goal. They even came up with their own slogan.
"If we don't save it, they'll pave it," Tenneson said with a smile.
However, despite signs around town, Tenneson and Summit Land Conservancy are still about $800,000 short of the money needed.
"It's very, very, very said," Tenneson said.
If they don't raise that amount by the end of the month, they will lose the federal money.
Now, Tenneson is hoping the community will lend a helping hand, because to him the farm is worth talking to every stranger in town.
"He tells me, 'Grass makes people happier than buildings,'" Jones said.
If you would like to donate go to WeSaveLands.org.
The group is holding an open house to discuss the issue on Monday at 5:30 p.m. at the Summit County Sheldon Richins Building, 1885 W. Ute Blvd. in Park City.
×
Photos
Related Links