SALT LAKE CITY — On his way home from school on Tuesday afternoon, Felix Ortiz came across a car flipped over in the road.
Ortiz, 17, had arrived at the crash scene on the 600 North on-ramp to northbound I-15 in Salt Lake City before any first responders.
When he noticed that inside the flipped car was a man, who was starting to foam at the mouth and turn purple, Ortiz didn't hesitate.
"I kinda just kicked into action," he told KSL Newsradio Tuesday evening.
The West High School junior then performed CPR on the crash victim — an action Utah Highway Patrol officials say likely saved the man's life.
It was the first time Ortiz had ever performed CPR on a person, he said.
Troopers are investigating this crash at the 600 North I-15 NB on-ramp. Very little impact to traffic at this time. The driver was transported in critical condition. We are being told that West High students performed, likely lifesaving, CPR on the driver. pic.twitter.com/zTsiqsmbuK

— Utah Highway Patrol (@UTHighwayPatrol) February 19, 2019
The man was revived after CPR and taken to a hospital in critical condition shortly after 3 p.m., according to UHP. The agency did not give the man's name.
Ortiz said when he drove up, there was one other person at the crash site who was looking at the man, and Ortiz drove over a median and pulled up next to the man's car.
He then realized the man's seat belt was still on. Ortiz couldn't access the man from the driver's side, so he crawled through the passenger door, grabbed the man by the belt and dragged him out.
After getting the man out of the car, Ortiz checked for a pulse and didn't find one. He started performing CPR.
"I decided I needed to do something," Ortiz said.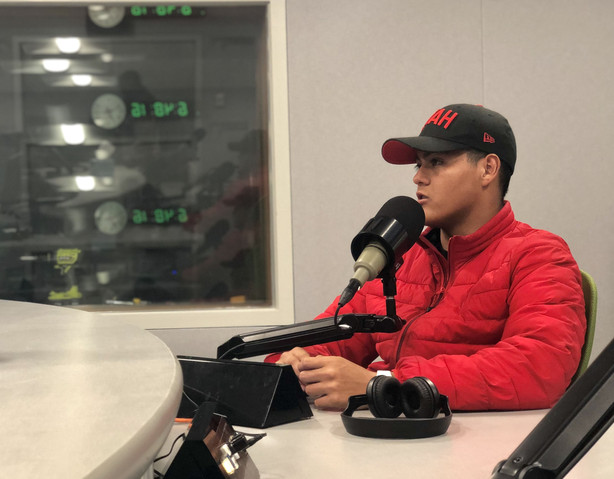 He eventually got the man breathing again. Emergency officials got to the scene within a few minutes and took the man to the hospital, Ortiz said.
Ortiz previously took a CPR course in part because his parents like for him to be prepared for any situation, he said. He wants to be ready for whatever comes next, he said, and that's why he reacted the way he did to the situation.
"I wouldn't say I feel like a hero," Ortiz said. "I kinda just put myself in that situation — I'd like someone to do the exact same thing for me or someone in my family, just take action."
A left lane of the on-ramp was closed for several hours after the crash, but the scene was clear as of 7 p.m., according to the Utah Department of Transportation website.
Contributing: Kira Hoffelmeyer and Tim Hughes, KSL Newsradio
×
Photos