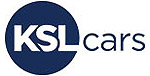 This story is sponsored by KSL Cars.Your next car is waiting. Search Utah's largest selection of new and used cars.
There are more than 78,000 listings on KSL Cars. But what if you only looking to spend $10,000 or less? Well, that still leaves more than 15,000 (if you don't go cheaper than $2,000, which opens up lots of non-running projects). We sorted out 50 favorites in five categories: fun rides, point-A-to-point-B's, SUV's, solid wheels and trucks. Happy car-shopping!
*Some listings may already be gone by the time you read this. We'll do our best to update the article and remove any sold listings.
Fun rides
These cars put fun ahead of practicality, some more than others:
1. 1984 Mercedes-Benz 380 Series SL | $3,250 | 149,000 miles
Before Hollywood celebrities drove Teslas and Priuses, they drove Hummers and Escalades. But before that, they drove Mercedes SLs. Here's one in Idaho that looks like it led a Rodeo-Drive-cush life.
2. 1982 Volvo 240 DL | $3,500 | 179,000 miles
You can keep your teenage driver safe with this tank of a Volvo: it's heavy and it's slow. The 240's have a reputation of running forever. This one is a manual so their friends won't be able to borrow it.
3. 1970 Volkswagen Beetle | $3,500 | 24,000 miles
Get this 1970 Volkswagen Beetle and you'll join a very cool club: Vintage VW owners stick together, sharing parts and stories. Most stories have to do with being hot in the summer and cold in the winter.
4. 2013 Ford Flex SEL | $9,999 | 71,000 miles
We call the Ford Flex the coolest vehicle that can haul seven passengers. Most of these are loaded, so new prices hit $50K. This 2013 can get you into the non-SUV club for just (one dollar) under $10K.
5. 2015 Kia Soul + | $9,395 | 60,000 miles
The Kia Soul gives a good combination of space, gas mileage, and reliability. This 2015 squeaks in under our $10K limit.
6. 2009 Mini Cooper | $7,800 | 66,000 miles
She's cute, she's small, she was built before Minis stopped looking like Minis, and she's fun at $8,000.
7. 1993 Ford Taurus LX | $1,699 | 96,000 miles
Trust us, wagons like this 1993 Ford Taurus LX are going to be hot someday, and you'll wish you had bought this.
8. 2000 Pontiac Firebird | $5,000 | 165,000 miles
If you buy this 2000 Pontiac Firebird, you'll get the 5.7 litre LS1 motor, a new interior, and the wind in your hair: it's a convertible for $5,000.
9. 2014 Dodge Dart SE | $9,643 | 30,000 miles
The new Dodge Dart had a brief, four-year run in the U.S., mostly because it was pretty tepid. This Aero is the exception and should be some quick fun.
10. 2015 Fiat 500 Pop | $8,299 | 19,000 miles
A cute red Italian, it's a Fiat 500. Impractical for any sort of family or large group of friends, it would be fun to commute and park in. Here's a 2015 with 19,000 miles.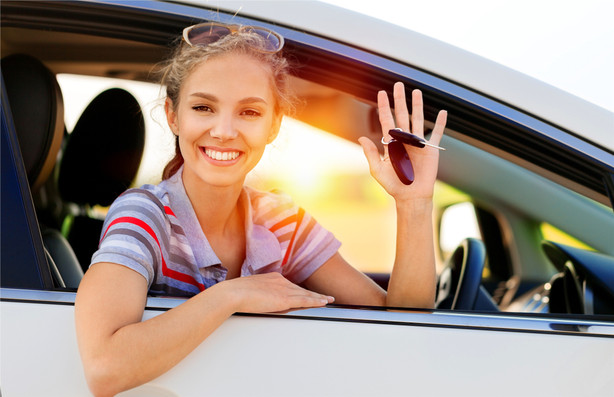 Basic transportation
Just want to get there and not make a fuss? Here are ten choices for basic transportation. Some aren't even that basic.
1. 2013 Dodge Avenger SE V6 | $6,995
The Dodge Avenger's name wasn't cool enough to let it rise above rental car fleets. If you don't mind that and some hail damage, you'll have some basic, peppy wheels.
2. 2010 Mitsubishi Lancer ES | $5,989 | 103,000 miles
This 2010 Mitsubishi Lancer ES only has 103,000 miles on it. It's one of the more trouble-free years for the Lancer: The biggest complaint for the 2011 was "Tail Light Fire," whatever that is. This Logan dealer said it treats all its cars with an anti-bacterial system, so you shouldn't catch any viruses from it.
3. 2004 Chevrolet Impala LS | $3,700 | 144,000 miles
If you need a little more space in your car, this 2003 Chevrolet Impala should get the job done for $3,700. They're not perfect, but the 3.8-liter engine has been proven in a dozen models.
4. 2014 Mazda Mazda3 i Touring | $9,067 | 114,000 miles
This is on the funner side of basic. The EPA says you can get 39mpg highway with this 2014 Mazda3.
5. 2002 Saturn SL | $1,995 | 125,000 miles
The old Saturns (there are no new ones) tend to keep their drivers happy. This 2002 SL keeps it basic and keeps it cheap at $1,995 asking price.
6. 2005 Acura TL | $2,900 | 231,000 miles
There are a lot of miles on this handsome 2005 Acura TL (231,000), but given the maintenance and history claimed in the ad, you should be able to get 100,000 more.
7. 2014 Nissan Leaf S | $9,000 | 55,000 miles
Go guilt-free on red-air days with this Nissan Leaf for $9K. 2014 was one of the years with the least reported problems.
8. 2007 Suzuki SX4 | $7,999 | 77,000 miles
Back in the 00s, if you couldn't afford a Subaru, there was the Suzuki SX4 with AWD. This 2007's $7,999 asking price seems a little high until you consider it only has 77,000 miles.
9. 2001 Toyota Camry LE | $2,099 | 160,000 miles
Wanna turn heads? You're looking at the wrong listing. Wanna get there cheap? Check out this 2001 Toyota Camry, listed for $2,099.
10. 2016 Chevrolet Cruze Limited LS | $8,995 | 41,000 miles
Like most of us, the Chevrolet Cruze had some problems in its youth. Unlike most of us, it sorted them out by 2016.
SUVs
Combine Utah-sized families and Utah-styled terrain, and you've built a case for a Sport-Utility Vehicle. Because these cost so much new, and buyers tend to hold onto them longer, it's tough to find sub-10 samples for sale. Here's us doing our best:
1. 2006 Jeep Commander | $3,400 | 121,000 miles
When you stretch a Jeep Grand Cherokee enough to give it a third-row seat, you get a Jeep Commander. Still off-road capable, this 2006 has the 3.7-liter engine so you won't get killed on gas mileage, just injured.
2. 1997 Toyota 4Runner | $3,400 | 305,000 miles
This 1997 Toyota 4Runner is your chance to test out how much of a tank these can be. With over 300,000 miles and a manual transmission, you're almost a third of the way to a million for about $3,000.
3. 2008 Mazda CX-9 | $5,000 | 172,000 miles
The Mazda CX-9 is not a true, truck-based SUV, but it's a great-handling, three-row, all-wheel drive pleasure to drive. This 2008's owner is asking $5K.
4. 1989 Toyota Land Cruiser | $6,500 | 261,000 miles
Wanna conquer the rocks as you surround yourself with luxury? Try glamping. This 1989 Toyota Land Cruiser is from the days when it was a big, capable, simple, off-roader.
5. 2003 Chevrolet Suburban LS | $3,995 | 195,000 miles
Don't think of this 15-year-old 2003 Chevrolet Suburban listing as "Hey, you should go buy this" as much as a "There are a lot of lightly-used Suburbans out there" starting point for your search.
6. 1993 Chevrolet Suburban | $2,500 | 148,000 miles
Don't think of this 25-year-old 1993 Chevrolet Suburban listing as "Hey, you should go buy this" as much as a "There are a lot of very-old-but-good Suburbans out there" starting point for your search.
7. 2008 Toyota Highlander Base | $7,999 | 180,000 miles
It takes several years for Toyota Highlanders to make it onto the less-than-$10K list, but here's a base model that qualifies at $7,999.
8. 2007 Ford Edge SEL | $6,500 | 142,000 miles
This 2007 Ford Edge makes the list at $6,500. It was an innovative crossover at the time, which has helped it stay modern-looking twelve years later.
9. 2006 Chevrolet Tahoe LT | $9,995 | 142,000 miles
You can find a Chevrolet Tahoe cheaper than this $9,995 offering, but the 2006 models have fewer reported problems than their older and younger brothers.
10. 2009 Dodge Durango SE | $9,514 | 82,000 miles
If you want to stay under $10K, you can't find the current generation of Dodge Durango. But you can pick up this 2009, which have far fewer reported problems than newer-looking 2011s (there was a 2010 gap), for $9,514.
Solid wheels
If the top factor on your shopping list is rock-solid reliability, we've narrowed your list to some cars that should fire up and get the drive done every time.
1. 2013 Toyota Corolla S | $9,995 | 101,000 miles
Toyota Corollas have a run-forever reputation, but they're not perfect. This 2013 is one of the years with the fewest complaints.
2. 2011 Honda CR-V LX | $7,900 | 84,000 miles
Need a little more space, but not a lot more space? You can count on a Honda CR-V to get the basic job done.
3. 2013 Nissan Maxima 3.5 S | $9,995 | 84,000 miles
This 2013 Nissan Maxima should get you to work or anywhere else with good handling. It's one of the years with the fewest reported problems.
4. 2003 Toyota Camry Solara SLE | $5,900 | 166,000 miles
This 2003 Toyota Camry Solara is older, but probably still solid. Except for the top: it folds down on nice days.
5. 2016 Hyundai Elantra GT | $9,995 | 71,000 miles
The Hyundai Elantra GT is an abuse of the term "GT," but this 2016 came right after a facelift so it should get you where you want, looking modern, and getting 39 mpg highway.
6. 2013 Volkswagen Jetta TDI | $9,995 | 43,000 miles
This Jetta Wagon with TDI diesel engine will get great mileage, but as you may recall the whole busted-and-lawsuits-followed diesel affair, probably not as clean as the original advertising. The EPA adjusted its figures to 39 highway, but some of us got close to 50 mpg a few years ago.
7. 2012 Honda Civic LX | $6,995 | 92,000 miles
Honda Civic reported problems spiked in 2006, but this 2012 is safely clear of that era, and you could pay more in Diet Cokes than repairs.
8. 2014 Dodge Dart SE | $9,643 | 30,000 miles
Early Ford Fiestas had transmission complaints against them, but things got a lot better by the time this 2016 rolled off the line. Fun color, too.
9. 2011 Toyota Camry XLE | $8,000 | 151,000 miles
Just about any Toyota Camry should run forever, though you might want to avoid the 2007 models. Here's a 2011 XLE that looks loaded and clean. It'll be tough to keep clean; it's black.
10. 2012 Honda Accord | $9,799 | 86,000 miles
Toyota sells thousands more Camrys than Honda does Accords (it used to be close). That's tougher news for used shoppers as there are fewer out there and prices are higher. Avoiding the 2008s, you can get this blacked-out 2012 Accord coupe for $9,799.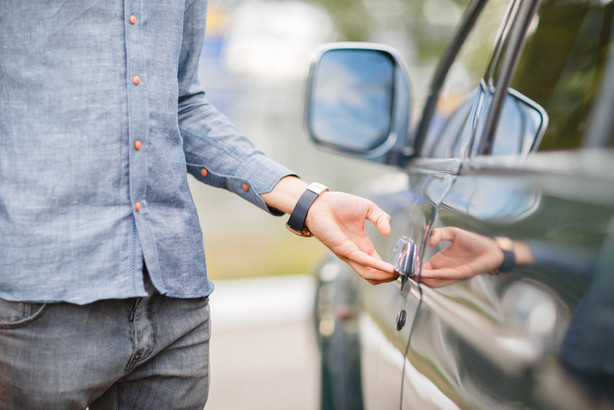 Trucks
The most popular vehicles around, these still manage to hold their value, so it's tough to find low-mileage recent examples with all the goodies. Did we say "tough?" We meant impossible:
1. 2004 Ford F-250 | $2,700 | 199,000 miles
This Ford F-250 is for truck purists: No extra cab or doors, no frills (it's even white). It's everything a work truck should be, including some work-related damage.
2. 1982 Chevrolet C/K 1500 | $3,500
The square-body GM trucks are heating up in the marketplace. Get you investment started now with this 1982 Chevy C/K 1500. All of those missing parts are easily ordered off the Internet.
3. 1993 Toyota Pickup X-SR5 | $4,000 | 204,000 miles
Test the Toyota Pickup reputation yourself with this 1993 not-called-a-Tacoma-yet Pickup. Four-wheel drive and manual shifting keep it basic.
4. 2006 Ford F-150 | $7,999 | 153,000 miles
Here's a popular truck. Very popular. Ford sells more F-150s than anyone else sells anything else. This 2006 makes the list at $7,995.
5. 2006 GMC Canyon SLE2 | $5,888 | 228,000 miles
The GMC Canyon is not full-size, which is a good thing for all the non-truck stuff you might use a truck for.
6. 2010 Chevrolet Silverado 1500 LT | $10,000 | 200,000 miles
It's tough to get a full-sized truck to qualify for the under-10 list. When you put 200,000 miles on your 2010 Chevrolet Silverado, it enters the territory.
7. 2006 Chevrolet Avalanche LT | $7,999 | 164,000 miles
There is a virtual snowslide of Chevrolet Avalanches on KSL Cars, but the 2006 scores lowest in consumer complaints. This one has 164K miles, but is listed at $7,999.
8. 2006 Nissan Titan | $8,750 | 153,000 miles
There are far fewer Nissan Titan pickups out there, which makes this cush-life (as opposed to work truck) 2006 stand out at $8,750.
9. 2004 Ford Explorer Sport Trac XLT | $7,990 | 138,000 miles
You would never take this 2004 Ford Explorer Sport Trac to a worksite, but with lift kit and tires, it looks like it could be fun somewhere at $7,990.
10. 2003 Dodge Ram 2500 SLT | $10,000 | 153,000 miles
One thing Dodge and Ram don't do much is change their styling. This 2003 2500 SLT still looks good, and with 153,000 miles on it, should keep up for many more miles.
Didn't find your dream car in this article? Browse nearly 80,000 more listings on KSL Cars today!
×