This archived news story is available only for your personal, non-commercial use. Information in the story may be outdated or superseded by additional information. Reading or replaying the story in its archived form does not constitute a republication of the story.
SALT LAKE CITY — You might notice a slight change if you get to a high school sporting event this week.
It will start with a pregame message addressed at parents, fans and coaches. Then, if you look really close, you'll notice blue wristbands on every official in the gym.
The wristbands are part of an initiative by Utah officials, and backed by the Utah High School Activities Association, designed to promote an atmosphere of sportsmanship at all activities during the week of Jan. 28 through Feb. 2.
But really, it's an attitude that needs to be addressed each year.
While the problems may not be relegated to one state, city or high school, sportsmanship — or the lack thereof — is becoming of increasing concern across the nation.
In short, it stinks.
"This is becoming a cultural thing, and Utah is not immune to it," said Stuart Dean, who leads the Provo chapter of the consortium of officials on the Wasatch Front. "We are running into our own challenges."
There are a lot of reasons why sportsmanship has been deteriorating at high schools across the country. The rise in social media, where everyone has a voice and it's easier than ever to connect with people on the other side of the world, may be one of them.
So, too, are the number of officials entering retirement in the last couple of years — officials who haven't been replaced, according to Jeff Cluff, an assistant director of the UHSAA who manages the state's stripes, zebras, blues, umpires, white hats and other officials.
"The problems we are having aren't the same ones we had five years ago when I first started, either," Cluff said. "There are a number of factors that are an issue, and it's not just one thing.
"But collectively, all of those things create an issue that has a negative impact on one group more than anybody else — the officials. They are feeling the pain of it, and that's why they are the ones who have spearheaded this issue."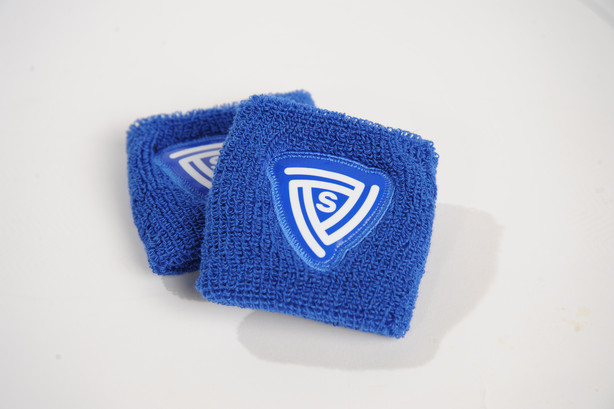 Only two out of 10 referees officiate for three years or more, according to data provided by the National Federation of State High School Associations (NFHS). The No. 1 reason for the departure after two years is parents and sportsmanship, according to 39.54 percent of the 17,487 officials surveyed.
Utah's rate of long-term officials is slightly higher than the national average, in part because several school districts have recently raised the pay of high school refs, among other factors. But the number of officials has fallen by roughly 400 since 2011, leaving many schools unable to fill enough assignments for junior varsity and sophomore contests.
Utah County resident Mike Diede has been officiating at the JV and sophomore levels for the past decade, and he's even had a handful of occasions where he was the only referee assigned to a game.
It's far from ideal. But in cases where the part-time crews don't re-sign for another year, it can happen. And it's more likely to happen in areas where unruly behavior is the norm.
"It turns people off. A lot of people I know just can't take the abuse," Diede said. "I think people think that referees have to be neutral, nice and just have to take it. Truthfully, we get upset, too. We try not to call a technical or a penalty out of anger — but I'm sure it happens. We're human."
Instead of hurling vitriolic slurs at a referee during a game, coaches are encouraged to have honest discussions about calls. Diede said he's done that regularly — and the best cases start with two-way dialogue, with both sides admitting they can make mistakes.
"(Officials) take a lot of abuse," Diede said. "Fans are right on top of you. You run by a coach on every play. And it's aggravated by the fact that we don't get paid very much.
"Basketball is bad about truly mentoring referees, especially about sportsmanship. We need to learn how to calm people down without dropping a T or losing it."
In some particularly problematic areas, referees have refused assignments at certain schools or among various fan bases.
One official in St. George, who wished to remain anonymous, said he no longer works games in Washington County, commuting instead to Cedar City and surrounding areas because his full-time business — and family, in some instances — was put at risk due to unruly fans going after him for a call.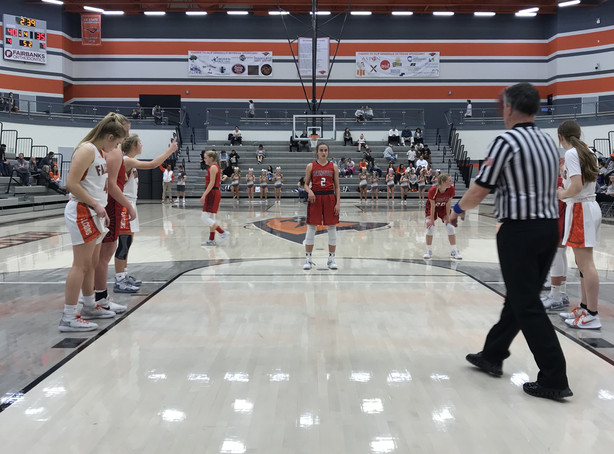 Other officials have asked en bloc to not work at an area high school, while one official described being "accosted" by coaches, parents and fans at last year's Utah high school all-star game for a call he made.
"We feel like people have just forgotten who they are, and who they represent," Cluff said. "We have a number of officials who sign up, get started and then quit. The majority of them quit because they can't handle (the aggression)."
That's what Sportsmanship Week is all about. Officials will wear blue wristbands with a triangle that highlights an equal focus by coaches, players, parents, fans and officials' jobs to promote sportsmanship. One corner represents coaches and administrators, one represents players, and one represents fans, while the stripes that connect the three corners represents the officials.
It's also adorned in the color blue, making it easier to see during a game while clad on the familiar black-and-white stripes of the "zebras" uniforms.
The officials have tried not to call out one particular school, fan base or group of parents, while admonishing all groups to take account of their actions during high school games. That includes the officials themselves, who offers regular match assessors to critique, criticize and offer feedback for their own — both good and bad.
Coaches have also begun to find their own ways of joining the call for sportsmanship after Tuesday's round of games.
It takes everyone, Dean said — hence, the triangle.
"We understand that this is competition," said Dean, a 14-year veteran of high school officiating. "We take that role seriously, and we have no problem with competitiveness, and coaches questioning (calls). But there's a line. When parents come out and confront officials with threats of violence? That's a line. There are sexist and racist things sometimes said, and those are times that lines are crossed.
"It's not the majority, but there's just a malaise out there for some people who think this is acceptable. Hopefully this will temper some things."
×
Related Stories