This archived news story is available only for your personal, non-commercial use. Information in the story may be outdated or superseded by additional information. Reading or replaying the story in its archived form does not constitute a republication of the story.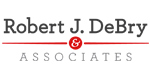 This story is sponsored by Robert J. DeBry—more than 200 years of combined experience practicing personal injury law.
Utah is no stranger to unique lore, some of which has permeated the culture and some of which may be new to you. Read on to learn about five weird Utah legends and folktales.
Legend of Timpanogos
The Legend of Timpanogos is as variable as the people who tell the story, but a few common themes generally run through each account.
Sent to sacrifice herself to the god of Timpanogos, a Native American princess – often referred to as Utahna – ends up meeting and falling in love with a brave who, in some versions, she thinks is the god she came to appease, according to the National Park Service. Eventually, she sacrifices herself, and the two of them both die with broken hearts.
"If you look closely at the mountain, people say you can see an outline of Utahna lying on the top of Mount Timpanogos," according to the National Park Service.
Montezuma's gold
There are many different theories as to where Montezuma may have stashed his gold, and some of them point to the treasure being near Kanab, Utah.
One man led an intense treasure hunt by following Native American petroglyphs, according to kanabguide.com. He and the throngs of people following him discovered a treasure room and multiple tunnels underneath White Mountain, but no treasure was found in the underground cave.
"The tunnel and treasure room still exist today," according to kanabguide.com. "Occasionally you hear of somebody who thinks they know the gold's real location, but the only treasures ever discovered in the hunt was some spectacular scenery."
Lady in black
One of the darker Utah legends involves hidden treasure, death and a restless ghost.
As the legend goes, a young woman in a black dress was traveling with a large number of gold coins and valuables, according to miningutah.com. Afraid that the ruffians in her party would steal her possessions, she snuck away and hid them close to the Beaver River while the group camped nearby. Upon returning to camp without the treasure, her traveling companions killed her. She was then buried in a shallow grave.
"Not long after the events of that murderous night, sightings began, and stories circulated," according to miningutah.com. "Tales of a 'Lady in Black,' a ghostly apparition, wandering the banks of the Beaver River near Minersville, frightening the locals, scaring off would-be gold seekers and watching over her still hidden treasure."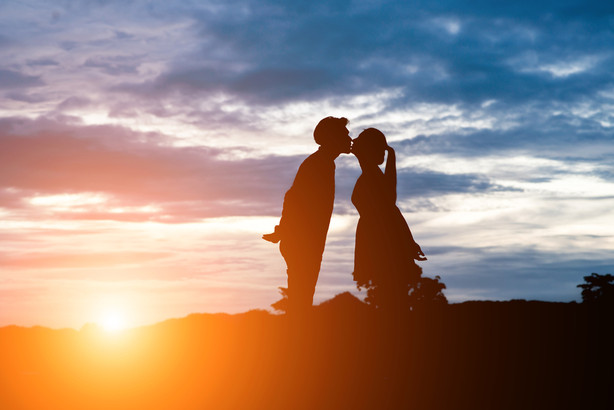 Kissing tree
During the pioneer era, the Salt Lake City kissing tree was a well-known spot for travelers, families, and lovers. At some point, the tree was cut down and in 1933 a monument was erected in its place (316 South 600 East).
The tree was the site of a spooky and romantic tale.
"The legend tells of a young woman named Marilyn Watson who immigrated to Salt Lake from Scotland with her family in 1847," according to Enjoy Utah!. "She was 19 years old and loved dancing, flirting with boys, and wearing purple dresses. This fascination with purple dresses [earned] her the nickname 'Lavender.' Tragedy struck just under two years after reaching the valley, when she caught pneumonia and died."
Ten years later, Lavender is said to have appeared to a young man who asked her to meet him at the kissing tree. He lent her his jacket and, when he returned to retrieve it the next day, he was directed to her tombstone, according to Enjoy Utah!. He found his jacket hanging on top of the stone.
Kay's Cross
From 1946-1992, a large (20-feet) stone and masonry cross with a "K" at the top stood on a patch of farmland in Kaysville. The exact reason for the cross and what it stood for has always been shrouded in mystery.
A web search produces dozens of stories and videos about the possible origins and purpose of the cross. One story says a polygamist leader murdered several wives and buried them under the cross. Another version says the site was used for satanic rituals. Still another tale says the cross was built by a cult leader whose followers eventually mingled with those of notorious convicted murderer Charles Manson. Thedeadhistory.com details many of the accounts.
The cross was intentionally destroyed in an explosion in February 1992 and a Deseret News report from April that year noted police never charged anyone for the destruction. The truth of the story will likely never be known.
What weird Utah legends have you heard? Share your strange tales in the comments.
×