This archived news story is available only for your personal, non-commercial use. Information in the story may be outdated or superseded by additional information. Reading or replaying the story in its archived form does not constitute a republication of the story.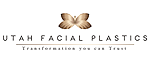 This story is sponsored by Utah Facial Plastics.
In the quest for everlasting youth and beauty, Utah locals aren't shy about getting medical help to keep wrinkles and bulges at bay.
Nationally, the plastic surgery industry is booming, with doctors performing 17.5 million cosmetic procedures in 2017, according to the Plastic Surgery Statistics Report from the American Society of Plastic Surgeons.
And Utah is one state where nips and tucks have become the norm, with Salt Lake City having more plastic surgeons per capita than Los Angeles, and more than two-thirds of Utah women knowing someone who's had plastic surgery, according to a Utah Valley University report.
Here are four cosmetic procedures that top the charts nationally and in the beauty-hungry state of Utah.
4. Facelifts
Although several of the procedures that made the list are undertaken by young women, the facelift, also called a rhytidectomy in the medical community, is a classic surgical enhancement that's all about turning back the clock for people who aren't happy with the way gravity is getting their faces down.
"During a facelift, all layers of the lower face and neck are lifted vertically to restore a more youthful appearance. Because the lift is more vertical versus horizontal, the results are natural and do not look pulled or obviously apparent," says Douglas Henstrom of Utah Facial Plastics.
In 2017, almost 126,000 facelifts were performed nationally, with about 40,000 in the Western region of the US, according to the American Society of Plastic Surgeons report.
This procedure is sometimes combined with a neck lift, which tightens skin around the jowls and Adam's apple area, for an overall time-reversing effect.
3. Injections
The recent increase in Botox and other facial injection procedures is in line with an overall increase nationwide in non-invasive procedures (2 percent across the board, the ASPS says) but also has to do with a widening variety of conditions that the injections may treat.
In addition to its smoothing effects, "Botox is also used medicinally for a variety of conditions such as migraines and over-active bladder issues," according to Utah Facial Plastics, making it a non-invasive procedure that has both cosmetic and medical uses.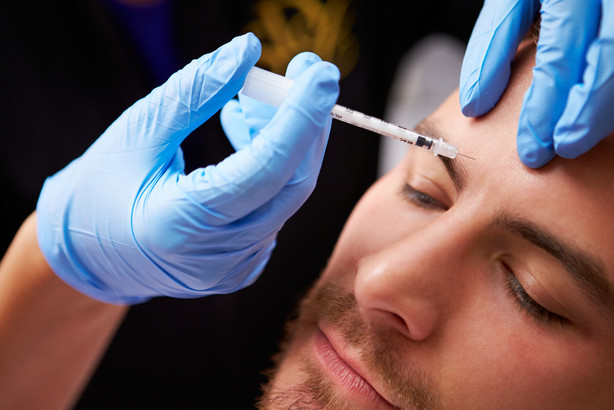 2. Nose reshaping
Although women are often the ones who choose to get plastic surgery, rhinoplasty is common for all genders. In fact, more than 52,000 men had rhinoplasties in 2017, according to the Plastic Surgery Statistics Report.
"Many patients who present for rhinoplasty evaluation are concerned with both refinement in appearance as well as improved function," Explains Dr. Scott Thompson of Utah Facial Plastics. "Some of these patients have experienced previous nasal trauma and have resulting asymmetries. During rhinoplasty surgery, the nasal cartilage and bones are reshaped to create a more aesthetic appearance."
But many people who opt for rhinoplasty do so for reasons other than appearance. "Internal nasal work can be done simultaneously if necessary, for improved airway function," Thompson says. "Rhinoplasty can be a very satisfying procedure for both the surgeon and the patient, but due to the complexity and difficulty of the procedure, it is recommended that patients choose a surgeon with extensive rhinoplasty training and experience."
Whether to correct the nose's shape and function after an accident or simply to adjust a person's appearance, this procedure remains popular.
1. Breast augmentation
Coming in at No. 1 throughout the country and locally — with more than 108,000 performed in the Western region in 2017, according to the ASPS report — is breast augmentation.
This procedure increases the volume and may change the shape of a person's breasts.
"Breast augmentation continues to be the top cosmetic surgical procedure and has been since 2006," according to the statistics report.
The report notes that silicone implants were used in 87 percent of recent cases and saline implants in just 13 percent.
Breast augmentation can give confidence and positive body image, especially in cases where breasts did not develop as expected during puberty or when having children or aging, in general, has altered the look and feel of breasts.
If you are considering a cosmetic procedure
With each passing year, cosmetic procedures have become more common and, when performed by qualified plastic surgeons, safer. Utah Facial Plastics stays at the forefront of its field and works hard to help people with both medical and cosmetic needs reach their goals.
×