This archived news story is available only for your personal, non-commercial use. Information in the story may be outdated or superseded by additional information. Reading or replaying the story in its archived form does not constitute a republication of the story.
Walking in a winter wonderland sounds romantic, not to mention beautiful, but the fun ends quickly if you slip on some ice and break your tailbone. Winter can be the most wonderful time of the year as long as you take special steps to stay safe.
Here are common winter medical issues that send Utahns to a nearby emergency room, along with tips to help avoid these problems yourself.
Falls
A simple fall might not seem like a big deal to some, but things drastically change as people age. Where a simple slip on the ice outside one's home might be cause for annoyance, those over the age of 65 need to be extra aware of the dangers that come with falling.
According to data from the Centers for Disease Control and Prevention, nearly 30 percent of people over the age of 65 fall at least once a year, often with a resulting visit to the emergency room. Such falls can even be fatal, as existing and new data reinforces that falls are the leading cause of fatal and non-fatal injuries in those over 65.
Bone density lessens with age, along with a higher likelihood of secondary complications from the fall. Coordination also may be diminished, so there's plenty of reason for caution to avoid common mishaps.
To avoid a painful and devastating fall, be sure to enlist help keeping the areas around your home well-shoveled and treated with ice melt. Wear shoes with high grip ability, and choose where you walk with care. As always, it never hurts to ask for a helping hand if you're worried about falling on the treacherous winter walks.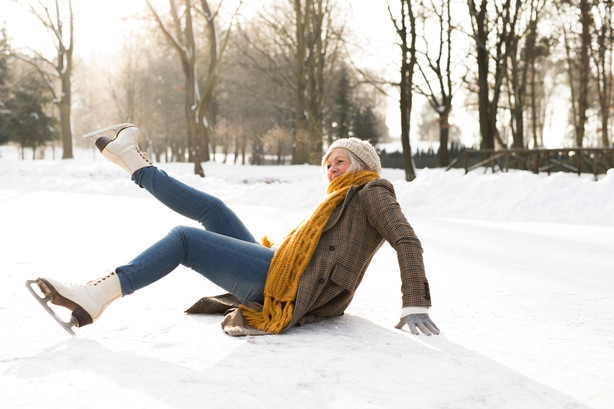 Influenza
The flu is all too common a reason for a visit to the ER during the winter months, and specific populations are at risk. While no one enjoys having the flu, it can be particularly dangerous to the elderly, young children and pregnant women or those with compromised immune health, says Healthline.com.
Although you can read a weekly update from the CDC on flu outbreaks and vaccine success, medical professionals agree that getting a flu shot and washing your hands are the two best ways to stay healthy. In addition to taking these precautions, stay home if you're sick, get plenty of sleep and eat a healthy diet to bolster your immune system.
Other respiratory illnesses
Due to poor air quality that often occurs in Utah's most populated areas, many people suffer from serious respiratory illnesses. Annual data released from the Utah Department of Health suggests that emergency room visits for conditions like asthma, bronchitis and pneumonia may be increasing: nearly 6,000 ER admissions each for bronchitis and asthma, along with nearly 16,000 more admissions for respiratory issues in 2017.
Whether that increase is a result of worsening air quality may yet be unclear, but those vulnerable should do their best to avoid exposure during periods of bad air quality. Before planning a winter outing, check the air quality in your area via air.utah.gov. Carpool whenever possible to cut down on added pollutants, and talk to your local government leaders about ways to provide clean air to all Utah residents.
Recreation accidents
For cities like Park City and Salt Lake City, winter is peak tourist season due to the variety of winter recreation activities available. Whether you like to snowboard or ski, ice skate or play hockey, there's plenty to do during the colder months. With so much fun to have, just be sure you take the necessary precautions before you go riding in a one-horse open sleigh.
Although chances of you dying in a skiing/snowboarding accident are extremely low, as low as a 1 in a million chance, says the National Ski Areas Association, chances of you becoming injured are not. Broken bones, torn tendons, and sore muscles are not uncommon for adventuresome skiers or snowboarders, so it's important to do what you can to stay safe.
One research analysis cites head injuries as the most common and serious injury occurring to those on the slopes (eight out of nine fatalities), so be sure to wear a helmet. Tackle hills and trails on your skill level, learn how to fall safely, and don't recreate in restricted areas. If you're a novice, it's also a good idea to go with an experienced teacher to show you the ropes.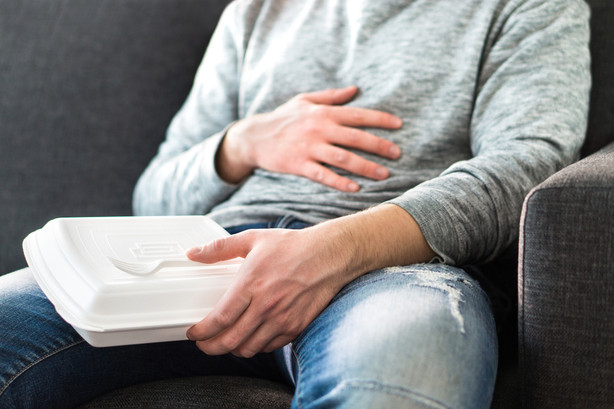 Intestinal viruses and food-borne illness
The food and family get-togethers during the holiday season is actually a perfect opportunity for infectious gastrointestinal diseases and food-borne illnesses to spread. Utah Department of Health records lists more than 24,000 ER visits for gastroenteritis last year alone. Holiday spreads and buffets are difficult to keep when someone new is always joining the party.
People are also gathering together indoors more than the other seasons, so exchanging germs happens at a much higher rate. Keep foods refrigerated and avoid snacking on neglected food items. Wash your hands and keep your kids home if they are sick. If you're feeling under the weather, pass on the next holiday get-together until you feel at your best again.
These simple suggestions can keep you healthier this winter, but no one is completely immune. Do your best to stay safe and avoid a trip to the emergency room, but if you end up going anyway, make sure you choose a hospital with a high level of care and expertise. Click here to find the Steward Health Care location nearest to you.
Editor's Note: Anything in this article is for informational purposes only. The content is not intended, nor should it be interpreted, to be a substitute for professional medical advice, diagnosis, or treatment. Always seek the advice of your physician or other qualified health provider with any questions you may have regarding a medical condition. Any opinions, statements, services, offers, or other information or content expressed or made available are those of the respective author(s) or distributor(s) and not of KSL. KSL does not endorse nor is it responsible for the accuracy or reliability of any opinion, information, or statement made in this article. KSL expressly disclaims all liability in respect to actions taken or not taken based on the content of this article.
×