This archived news story is available only for your personal, non-commercial use. Information in the story may be outdated or superseded by additional information. Reading or replaying the story in its archived form does not constitute a republication of the story.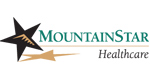 This story is sponsored by MountainStar Healthcare. Our hospitals and outpatient centers deliver high-quality, cost-effective patient care – when and where it's needed.
More than 18 percent of American children are obese, which translates into almost 14 million children and adolescents, according to the Centers for Disease Control and Prevention.
While childhood obesity rates in Utah are lower than they have been, they are still too high. Obesity may seem like an issue that is difficult to tackle, but protecting children from a lifetime of health problems is essential.
Obesity in Utah
While Utah may be doing better than the rest of the country, that doesn't mean there isn't cause for concern.
The United States has seen an increase in childhood obesity of more than 200 percent in the past four decades, according to the Utah Department of Health. In 2017, 14.8 percent of American public high school students were obese, while only 9.6 percent of Utah public high school students were.
However, for those Utah children, there are serious health risks.
Obesity and disease
Having a BMI that is higher than recommended is linked to many medical conditions and diseases.
"Obesity kills; it is now the second leading cause of death in the U.S. and is likely to become the first," according to the American Psychological Association. "Not only do obese individuals die earlier, but their quality of life is severely compromised; they are far more likely to suffer from diabetes and its complications — kidney failure, blindness, leg amputations — as well as stroke, breast and colorectal cancer, osteoarthritis and depression."
The root of the epidemic
Experts say the problem of childhood obesity stems from poor diet and inactivity.
"As a society, we have changed the types and quantities of food we eat, reduced physical activity, and engaged in more passive leisure-time pursuits," the APA said.
Modern life may be fast-paced for adults, but that often means unhealthy foods and uhealthy exercise habits.
"The rise of childhood obesity can really be attributed to two areas," said Michael Severance, a pediatric physician's assistant for MountainStar's Ogden Pediatrics. "Number one, poor diet. Increased snack foods, fast foods and, really, foods on-the-go. Number two, inactivity. Increased screen time, television, phones, and video games have impacted the seat-time and screen time of most of our young adult, adolescent and child populations."
Parents must take an active role to prevent or reverse their children's bad habits.
What you can do
Regardless of your children's weight, ask your doctor to measure your child's BMI and give you advice on healthy eating, physical activity and healthy growth.
A doctor can also help when children have eating disorders like bulemia, anorexia or other atypical eating syndromes like extreme taste or texture sensitivity.
Additionally, Harvard School of Public Health recommends these ideas you can do at home:
Limit daily TV time to a max of 2 hours, and keep screens out of kids' rooms.
Limit sugar-sweetened drinks and encourage healthy eating habits.
Eat breakfast daily.
Limiting eating out, especially at fast-food restaurants.
Eat meals as a family.
Limit portion sizes.
Help children do moderate to vigorous exercise for an hour every day.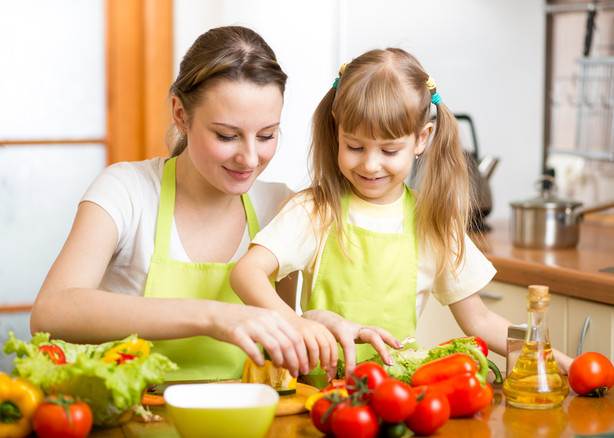 You should also involve your children in preparing food to help them understand nutrition and also that food can be an enjoyable part of life.
"Food should be fun," Severance said. "It should be a variety. ... Involve the child in the choices of those. Take the child grocery shopping. Let them help prepare the meals so they are involved and invested and also develop some life skills for how to eat properly going forward."
Parents can plan activities that get their family moving. Biking, hiking, walking, exploring and playing outside together are all fun options.
Enlist professional help
Healthcare providers can guide you as you implement healthy eating and activity choices. MountainStar Healthcare offers dedicated patient care to the Wasatch Front and is ready to support you and your children in starting and maintaining healthy lifestyles.
Editor's Note: Anything in this article is for informational purposes only. The content is not intended, nor should it be interpreted, to be a substitute for professional medical advice, diagnosis, or treatment. Always seek the advice of your physician or other qualified health provider with any questions you may have regarding a medical condition. Any opinions, statements, services, offers, or other information or content expressed or made available are those of the respective author(s) or distributor(s) and not of KSL. KSL does not endorse nor is it responsible for the accuracy or reliability of any opinion, information, or statement made in this article. KSL expressly disclaims all liability in respect to actions taken or not taken based on the content of this article.
×