SALT LAKE CITY — For the kids on your holiday shopping list who have made the nice list, we sought help from an expert in putting together a list of this season's must-have toys.
Patrick Bahr, an assistant store leader for Scheels, keeps his finger on the pulse of the toy market.
"There are some things year to year we know that we are going to sell: Legos, Nerf, Hot Wheels, Barbie," said Bahr. "But every year, you have those new fun items that come out. It's fun to see what gets hot and what stays popular."
But, what makes a toy hot?
"The creativity," answered Bahr. "That little bit of something different. That's what people want."
Pomsies
Cute, interactive cat-like balls of fur that can express moods from happy to hungry, and a lot in between. At most stores, they price out at around $15.
Lil' Gleemerz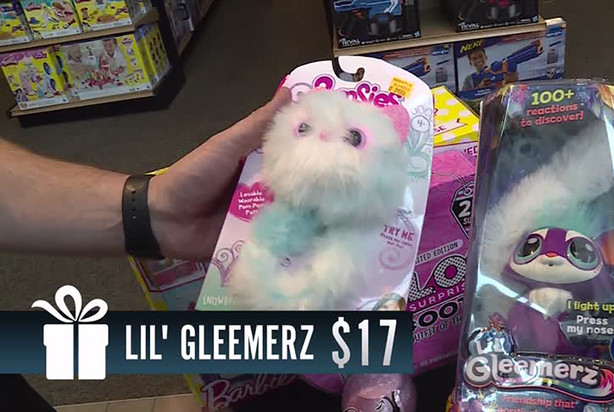 Like Pomsies, they'll interact with your child at certain touchpoints, especially their noses. You can expect to pay around $17.
Hatchimal and Hatchibabies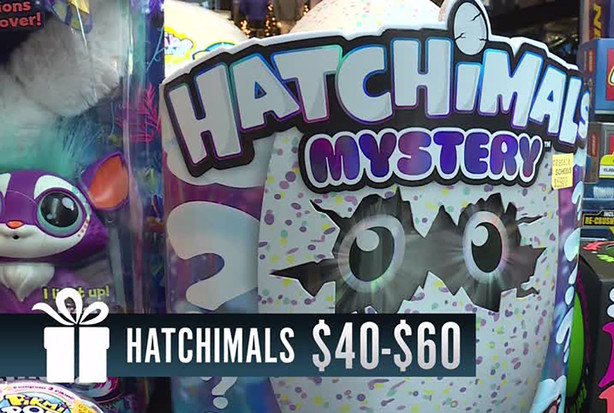 Topping many wish lists this season again are the latest Hatchimals that price out from $40 to $60. The kids will not know exactly what Hatchibaby they have until its egg hatches.
L.O.L. Surprise!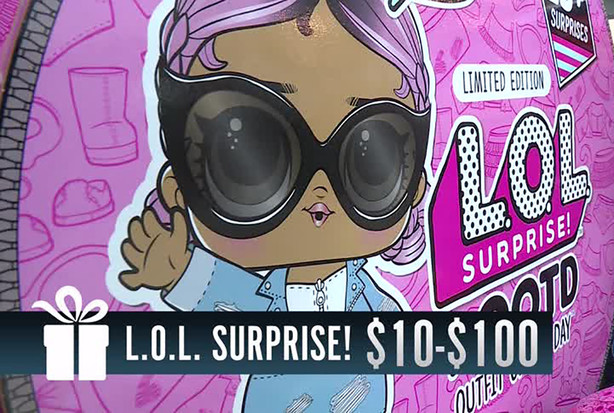 Like Hatchimals, kids will have to wait until they open their L.O.L. Surprise! container to find out what the doll is. Some sets sell for as little as $10, but one of the hottest sets is the L.O.L Surprise! Bigger Surprise that promises over 60 surprises when unboxed. We have seen that set selling from $79 to $99.
Bahr chalks up the big draw for both Hatchimals and L.O.L. Surprise! to their mysterious nature.
"They (kids) like that they don't know what it's going to be, he explained. "You open it up and it's kind of surprise toy."
Legos
Legos, said Bahr, are a sure hit year after year. The LEGO set topping many hot toy lists this year is the LEGO Harry Potter Hogwarts Great Hall. You can expect to pay around $100 for that gift.
Nerf
Nerf battles are also perennial kid pleasers. This year's sought-after models include the Nerf N-Strike Elite Infinus which sells for around $45 and the Nerf Laser Ops Pro for around $30 and boasts a live-action laser battle for two.
Toilet paper blaster
New this year is the Toilet Paper Blaster that can fire wads of TP over 30 feet.
"Nerf guns are fun, but those darts can hurt a little bit," said Bahr, "but this is really soft, not going to hurt anybody. It just needs a roll of toilet paper from underneath the cabinet, pop it on there, put a little water in and you can have your toilet paper wars."
The TP Blaster runs about $20.
Chow Crown
Also for $20, there is the Chow Crown, a new game that is sort of a musical chairs, for food. Players try to bite off the food that spins around on the crown and eat it before the music stops.
Nabbing the hot toys
Other highly-coveted gifts this season include Scruff-a-Luvs, the Imaginext Jurassic World Jurassic Rex and Fortnite recently released a new line of toys based on the popular video game.
So, how do you get your hands on the hot toys that fly off the shelves?
One place to start is by going online to follow retailers on social media. Many provide new stock alerts.
There are also websites like zooLert and NowInStock that track inventory for different retailers. You can get instant updates for both online and in-store.
And, there is always the option of calling up a local store to check on inventory.
×
Related Stories