PROVO — After a stunning come-from-ahead 35-27 loss to rival Utah in the regular-season finale, BYU's attention shifts to the bowl game and ending the season on a high note.
But for the first time since going independent in 2011, the Cougars (6-6), which clinched bowl eligibility two weeks ago with a 45-10 win over New Mexico State, doesn't have a contract with any bowl game. BYU was guaranteed to go to the Poinsettia Bowl in San Diego for the 2018 season, but that game contracted this past summer, leaving the Cougars with a guaranteed landing spot.
Still, BYU won't be left out of a bowl game.
The Cougars' television contract with ESPN guarantees that the network will find a bowl destination for each season that BYU is bowl-eligible, the network's Mitch Sherman told local radio station ESPN 960.
"Clearly, the conferences have pull in who gets to go where. With BYU, you don't have that entity working on behalf of BYU as an independent team," Sherman said. "Where BYU comes in with an advantage is that arrangement with ESPN and ESPN Events. It's always going to get into one of those 13 games if it isn't eligible for the New Year's Six or College Football Playoff.
"If it is bowl eligible, (BYU) is contractually guaranteed to get into one of those ESPN Events games."
ESPN owns and operates 13 bowl games, making 13 destinations to which the Worldwide Leader could send the Cougars. Obviously, the network has other contracts in place for those games. But there is always last-minute wheeling-and-dealing to get the best (read: highest-selling, best TV ratings) matchups for many bowl games.
"People — BYU has a great reputation still to this day," athletic director Tom Holmoe said during Education Week last summer. "Last year, with a 4-9 team, our (TV) numbers were up. People watch our games.
"The amazing thing is, so many people who aren't part of The Church of Jesus Christ of Latter-day Saints watch the games. They like BYU."
Then on Tuesday, starting quarterback Zach Wilson tweeted this:
Does QB1 know something? Or is he just lobbying? (Hint: it's probably Option B).
The Bad Bow Mowers Gasparilla Bowl in St. Petersburg, Florida, is one of several bowls in place for the Cougars, namely because the American Athletic Conference, ACC and Conference-USA (who have the main bowl tie-ins) are unlikely to be able to fill all of their bowl contracts.
But the bowl game that used to be the St. Petersburg's Bowl and the Beef O' Brady's Bowl (among other iterations) also has alternate tie-in commitments from the Mid-American and Sun Belt conferences.
One ESPN projection has BYU playing ACC foe Wake Forest in the Gasparilla Bowl on Dec. 20, while another prediction from the same outlet predicts the First Responder's Bowl in Dallas on Dec. 26.
Of course, if UCF, which is currently undefeated over the past two seasons but will be without quarterback Mckenzie Milton in the American championship game, loses to Memphis, there is a strong possibility that the Orlando-based Knights could go from NY6 contention to the Gasparilla Bowl in nearby St. Pete against a mid-level ACC foe (Wake Forest and Syracuse have both been linked to that conference's Gasparilla tie-in).
Here's a look at several other projections for BYU's ultimate bowl destination.
DXL Frisco Bowl
The Frisco Bowl was founded in 2017 and plays at Toyota Stadium, the home of Major League Soccer's FC Dallas and host of the Football Championship Subdivision championship game.
But the FBS version of the postseason in the park has less secure footing. A reported payout of just $200,000, Frisco's only conference tie-in is the American Athletic Conference, which leaves room for the Cougars after a 6-6 season.
This bowl is the former Miami Beach Bowl — BYU has some experience with that game — that was bought by ESPN Events on April 21, 2017 and relocated to the heart of Texas. Its only matchup in Toyota Stadium saw Louisiana Tech rout SMU 51-10 back on Dec. 20, 2017 in front of an announced crowd of 14,419 fans.
BYU could draw well to the Texas area, and a potential matchup with nearby AAC schools such as Houston or Tulane could be a good draw for the organization. If Memphis loses to UCF in the conference championship Saturday, the committee could even attempt to offer a rebranded re-match between the Tigers (which would be 8-5 in that scenario) and the Cougars on Dec. 19.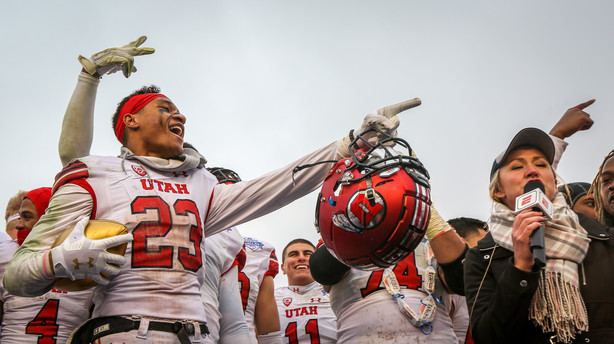 SERVPRO First Responder's Bowl
There are plenty of media projections that predict the game formerly known as Heart of Dallas Bowl as the Cougars' ultimate destination, including ESPN, NBC Sports and Athlon Sports. The $1.2 million bowl game typically hosts tie-ins between the Pac 12 and Conference USA, so BYU's spot would probably be in the even that the Pac 12 does not field a representative for this bowl game.
Middle Tennessee (8-4) and North Texas (9-3) are among the mentioned opponents for this game, which runs Dec. 26 in the old Cotton Bowl in Dallas.
Cheez-It Bowl
This one only makes sense — but it may be a long shot after the CFB Playoff Committee released their penultimate rankings Tuesday.
The bowl game formerly known by names like Cactus, Buffalo Wild Wings and Copper now plays at Chase Field in Phoenix, and it would be a great fit for the Cougars, geographically speaking.
BYU draws well in the Valley of the Sun, and they helped sell out University of Arizona Stadium in Tucson for the Wildcats' season opener in September. With a heavy allotment of members of the Church of Jesus Christ of Latter-day Saints in the greater Phoenix area, there's little doubt that bowl tickets wouldn't be a hot commodity if BYU were to play in Arizona.
The Cheez-It Bowl is currently contracted with the Big 12 and Pac 12. And while the Wildcats didn't make a bowl game after losing to rival Arizona State, 41-40 to drop to 5-7 on the season, there may still enough bowl-eligible teams from the conference.
Rumored as a landing spot for BYU should Washington State remain a top-five team after the Coogs' regular-season finale loss to rival Washington, the team coached by former BYU rugby player Mike Leach fell to No. 13 following the Apple Cup. That won't guarantee Wazzu a New Year's Six bowl, which could push BYU further east and into another ESPN-owned bowl game.
Walk-On's Independence Bowl
The Shreveport, Louisiana-based bowl game offers a $1.2 million payout, and normally pits contenders from the SEC and ACC against one another.
But with the SEC potential getting two playoff teams (Alabama and Georgia are currently ranked inside the committee's top-four) — or at least an extra at-large bid to the New Year's Six bowl games — it's unlikely the conference will satisfy all of its bowl commitments, even with 11 bowl-eligible teams.
Independence is also a landing spot for bowl matchup wheeling-and-dealing, as it has hosted teams from four conferences since its inception in 1976. One Sporting News projection predicts BYU to face 8-4 Missouri, while College Football News predicts the Cougars against 7-5 Boston College.
×
Related Stories