This archived news story is available only for your personal, non-commercial use. Information in the story may be outdated or superseded by additional information. Reading or replaying the story in its archived form does not constitute a republication of the story.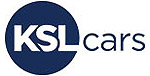 This story is sponsored by KSL Cars.Your next car is waiting. Search Utah's largest selection of new and used cars.
You know you can find just about any vehicle you're thinking of on KSL Cars, but there are some great deals out there on rides you weren't thinking of. Here is a list of 45 vehicles that could be a lot of fun to own. All are listed for less than $5,000, all are not in perfect condition, and for many, their values will be headed up in the future, not down.
*Given the great value of all of these cars, it is possible that some listings will be sold by the time you read this article.
1. 1966 Ford Mustang / 186,000 miles / $1,100 (SOLD)
Would you pay a thousand dollars for a rusty car that won't start? You might if it's a 1966 Mustang. Listed for $1,100, you could probably get this instant classic for an even grand. The owner says it cranks but does not run, and has rust, but it would look good just sitting on your front lawn.
Ford had a good decade in the '80s, and this 1989 Ford Probe is a great sign-off to it. The styling was futuristic then, and its digital dash will impress anyone who can remember when Levi's 501's were cool the first time. Has a little body damage, but the inside looks decent for its age.
This 1962 Dodge Power Wagon looks humble enough on the outside, but packs a tidy and shiny 440 engine under its brown hood. It's 2wd but the owner claims to have had no problems driving off-road.
A VW Golf for the cool kids for only $2,500? The problem with used GTI's is that usually the cool kids have done modifications that don't hold up well over time. This 2007 could be the exceptional stock exception.
Like to gamble? This 13-year-old British SUV could pay off. The LR3 was a temporary name-swap for the Discovery, which the off-roaders call a "Disco." If it turns out to run OK, you're in a very cool club; if it doesn't, you're in for a lot of expensive repairs.
A Mercedes E-Class with a five-liter for less than five grand? Go for it (after you read the gambling warning from the previous listing).
What's a nice way of saying "boring?" No-frills? Practical? If you're OK with a get-you-there little SUV, this 2005 Honda CR-V looks like it's in great shape, after you change the A/C compressor, which you have six months to put off.
With an LS 5.3L Vortec engine swap, this 1980 Chevrolet Squarebody pickup can walk the walk. Throw some money into a paint job and you're talking the talk, too.
Yes, it's a Toyota minivan with more than 200,000 miles on it, but 1) It's loaded, 2) It should be good for another 100K miles, and 3) Someone blacked out the wheels and grille to give it an aggressive look that could make any minivan fearful-looking.
This grandmother-owned 2005 Lincoln Town Car will turn your freeway driving into a cushy cruise. If you don't want to drive to Overton, Nevada for a test drive, just spend some time in an overstuffed recliner — it's the same ride.
You'll have to make a trip to Las Vegas to buy this MG Midget. Both are gambling, but with an asking price of just $1,500, you'll have plenty of money left over for repairs. Yes, the windshield is so short is uses three windshield wiper arms. On the days it runs, it'd be hard to find something more cute and fun.
You may not have heard of a Buick Reatta; it is a rare, smallish coupe with a 3.8 liter engine. This has a digital screen for the A/C and stereo, and another for the instrument panel. This 1988 is one of the coolest ways to honor the '80s.
The Scion xB is a loved or hated toaster. If you're on the love side and can drive stick, you can have a reliable, distinctive ride for $3,200.
The photo for this 2001 GMC Safari van hooked us: it does a great job of showing the adventure potential of having an all-wheel drive vehicle you can sleep in. The asking price is a bit high, but the owner defends it by saying he's put a lot of money into it.
Buying someone's unfinished project can be a nightmare or a great bargain. Based on rising vintage Volkswagen values, this 1969 VW Karmann Ghia is leaning toward bargain. It's listed for $3,000, but looks like it's not far from being a running vehicle for less than five grand, which is the cheap side of old VW these days.
16. 2013 Fiat 500 Pop / 98,000 miles / $4,995 (SOLD)
It's fun, it's little, it's under $5K, and it's in Idaho. Consider the cute lifestyle a Fiat 500 could give you. 17. 1982 Ford Bronco XLF / 190,000 miles / $4,000
Just about any white Bronco will get called OJ Simpson's. This one claims to come from California, making it a little more likely. The California heritage also contributes to its lack of rust — there is rust, but not that much.
Fancy speeding tickets? This 2001 Ford Mustang should be able to accommodate you with its V-8 and manual transmission. It has a few extras that should help hold the interest of most law enforcement.
Sometimes the vehicle you need is a big, square boat. Don't knock 'em until you put in some highway miles in one. This 1991 Mercury Grand Marquis claims just 53K miles, and its seats put RC Willey couches to shame.
The Chevrolet HHR was a small, distinctively-styled (love/hate) five-door, and this 2008 SS was the fast version. They only made the turbo until 2011, so this one's a bit rare.
Stop reading this article and buy this car now. This grandpa-owned 1965 Dodge Coronet is listed for $2,500. It has the V-8, so its value is not headed down any time soon.
Want to make your commute fun? Try this 2004 Honda Civic Si. The Si is not like other Civics; it's the 2-liter turbo with a six-speed manual transmission. This one claims above-average mechanicals and below-average cosmetics for $4,900.
This Trans Am is one of the last two years of them. It has the 5.7 liter V-8 and the exterior condition is described as "Very Good."
This is one of the newer cars on the list, but the Kia Soul was unique-looking from the git-go, which was one year before this 2010 came out.
Ugly old trucks are the rage these days, and you'll be more popular than ever in this 1964 International. The lister gave no description, but the specifications say it has a six-cylinder and two-wheel drive.
26. 2002 Mazda Protege5 / 200,000 miles / $1,600 (SOLD)
What makes this 2002 Mazda Protege5 cool is its yellow paint, stick shift and $1,600 asking price.
27. 2002 GMC Savana / 100,000 miles / $3,500 (SOLD)
Unless you're a school you don't need a school bus, but consider this 2002 GMC Savana used by SUU Head Start (ironically not starting) a challenge to come up with some sort of Partridge Family, Magic School Bus use for it.
28. 1986 Ford Mustang / 132,000 miles / $4,500 (SOLD)
Yes, it's a Camaro; no, it's not a V-8. This '94 looks quite good for its age, however.
29. 2007 Ford Crown Victoria Interceptor / 154,000 miles / $1,400 (SOLD)
Technically, a car should be a Dodge to be the former-police-car Bluesmobile. This 2007 Ford Crown Victoria Police Interceptor claims a kickin' sound system that should make up for it by cranking the blues loud.
Pick up an '84 Corvette? Sure, why not? Especially when $4,200 is the asking price. Also the buyer lets it be known he's willing to negotiate for less cash or almost anything else you show up with at his door.
There's a clean-looking 2002 Ford Explorer with a new engine on KSL Cars right now for $3,950. No, it's not the most interesting thing listed; this is just a reminder that there is plenty of affordable basic transportation out there.
The Mazda6 had a bold look when it came out in 2002 — a look they kept through 2008. This is a rare wagon version, yours for only $3,150.
This guy wants to sell his 1997 Chevrolet Camaro Z28 convertible for something more economical. Listed as needing front seat and paint help, but those were two things you'd want to redo your way anyway.
There are two Smart ForTwos on sale for $3,995, depending on which one you want. You can buy them both and they'll still fit in one parking space.
Vintage (1980s) Japanese cars are shooting up in value, so why not drive this 1993 Toyota Celica while you wait for the 1990s models to follow? The seller claims it's loaded and a second-owner.
Buying a Mini Cooper is not practical but it will be fun for a while. This 2007 claims to have had some preventive maintenance done on it recently, but is likely still British. It does have the coolest rear-view mirrors of all the cars listed here.
You've probably never heard of a Pontiac G3. It's basically a Chevrolet Aveo, which is basically a Daewoo. It's a five-door hatch that gets a zillion miles per gallon. It's also the last new Pontiac brought out before the brand folded in 2010, so you'll spend a lot of time explaining what it is wherever you go.
Another pitch to drive a convertible, assuming that any convertible in any condition is fun. This repossessed 2003 Chrysler Sebring lists for $1,000, and comes with it's own to-do list.
One more convertible! This 1992 Mercury Capri is a relative to the Miata, but has a tiny back seat. At $1,850 you can save it for those days when you want the wind in your hair and a stick shift in your hand.
If you remember Ricardo Montalban pitching the Chrysler Cordoba, you'll jump at this 1978 creampuff. It should be popular at car shows. The seller claims it has only 52,000 miles on it, but did not specify if it comes with an 8-track player.
41. 2008 Ford Taurus X Eddie Bauer / 166,000 miles / $4,300 (SOLD)
The only problem with this 2008 Ford Taurus X is its name: It started out as the Freestyle, then Ford changed its name in 2008. This can make them hard to find in searches unless you know what you're looking for — a loaded, three-row, all-wheel drive.
Old Jaguars can be a risky choice for basic transportation, but this 2003 X-Type has a Ford Mondeo engine. The posh interior (it was built to compete with BMW and Mercedes) and all-wheel drive should keep your passengers from guessing its modest underpinnings.
This Jag-kota could be considered fun, but nuts. The listing says it has the body of a 1986 Jaguar XJ, which looks to be in good shape, sitting on the chassis of a jacked-up 1995 Dodge Dakota. You probably won't see a lot of other Jaguars if you take it out mudding, though Jaguar recently began making its own SUV.
Buying someone's unfinished project can be a nightmare or a great bargain. Based on rising vintage Volkswagen values, this 1969 VW Karmann Ghia is leaning toward bargain. It's listed for $3,000, but looks like it's not far from being a running vehicle for less than five grand, which is the cheap side of old VW these days.
Why would you buy this 1970 Chevrolet 4x4 pickup for $3,500 when you could get a 2003 for the same money? First, this one has far more personality, and second, in a few years the '03 will be worth a grand less, and the 1970's value is headed up. The ad claims the mechanicals are in great shape and it cruises the highway at 80 mph.
If you didn't find your perfect car, browse KSL Cars for other cars under $5,000hereor all carshere.
×