SANDY — By almost all accounts, Real Salt Lake forward Corey Baird had a successful opening season in Major League Soccer.
After leading Stanford to three-straight NCAA championships, the RSL Academy product put together a remarkable run as a rookie that ended with eight goals, five assists — and runaway MLS Rookie of the Year honors.
But there's a thing about awards in pro sports: they are nice to accumulate, but once they come out of the chest, they don't mean a whole lot.
And Baird hopes Rookie of the Year isn't the last thing he wins in what can prove to be a long, lengthy pro soccer career.
"It's great to get that kind of award, and to see so many in the league respect you," Baird said Wednesday when RSL players gathered for their exit physicals. "It's great — but I'm hoping I'm not done yet and there's a lot more to come."
Baird's season will go down as successful — by himself, his team and the league that named him the top first-year player in 2018.
So, too, will Real Salt Lake, which rebounded from a disappointing 2017 season when the Salt Lake side missed the playoffs by one point on the final day. RSL amassed a 14-13-7 overall record, 49 points, and the final playoff spot in the Western Conference — with a little bit of help from the Houston Dynamo on the final day of the regular season.
More so, the club did what few thought possible — it went to the expansion Los Angeles FC in the knockout round of the playoffs and stunned the first-year heroes, 3-2 before bowing out to Sporting Kansas City in the two-legged West semifinals, 5-3 on aggregate.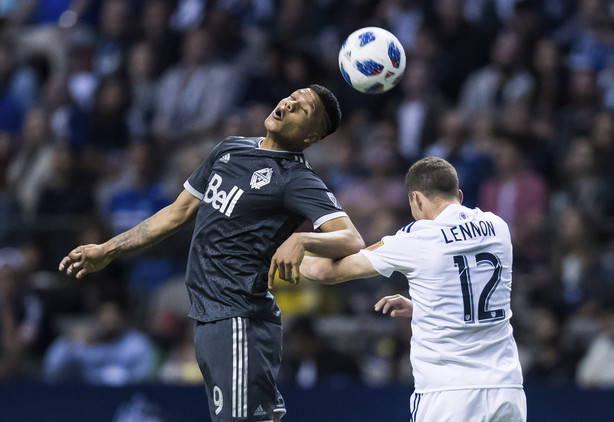 "I think you can look back on (the season) as a positive," said RSL defender Brooks Lennon, who transitioned from winger to right back in his second full season with the club. "We were a bit lucky to get in to the playoffs on Decision Day, but we got in and we made the most of that decision. Going further than last year and taking a step farther is obviously positive."
Again, a successful season.
But RSL wants more.
The club is young and can look to build on successes of the 2018 season. But a squad that features 12 players age 24 and younger wants to accomplish more than an early playoff exit.
"Keeping that core intact will be massive," RSL defender Tony Beltran said. "The front office has a difficult task ahead because those guys are very desirable, and I bet everybody in the league would be happy to have them. But as long as we build off these guys … then I think it will be very easy to make steps next year."
Make no mistake, Real Salt Lake is on an upward trajectory.
But offseason questions await. Several players are out of contract in the offseason, and many more have team options that will need to be decided in the coming weeks. Among the question marks will be right back, where Lennon debuted to rave reviews in his transition year, earning team defender of the year honors while veteran Beltran recovered from a knee injury and Premier League right back Adam Henley joined the squad with mixed results.
But perhaps the biggest question mark will be in the front office: general manager Craig Waibel's contract will be up in December, and the two sides have yet to announce an extension.
Under Waibel, the club has made significant player personnel acquisitions — players like Henley, center back Marcelo Silva and forward Luis Silva have all come to Salt Lake City under his watch. Then there's Damir Kreilach, a revelation Swiss Army knife-type of player who arrived in MLS from the German second division and rose to Team MVP status in his debut season with the club.
But they've also missed on big signings, most notably Alfredo Ortuno, the million-dollar Spaniard who RSL waived after making no significant impact in his lone season in MLS.
"You could see throughout the season that we struggled at the beginning, had a few results get away from us. But then halfway through the season, we started figuring it out," Baird said.
"If we can put together a complete 90 minutes, then we will be a very dangerous team."
×
Related Stories